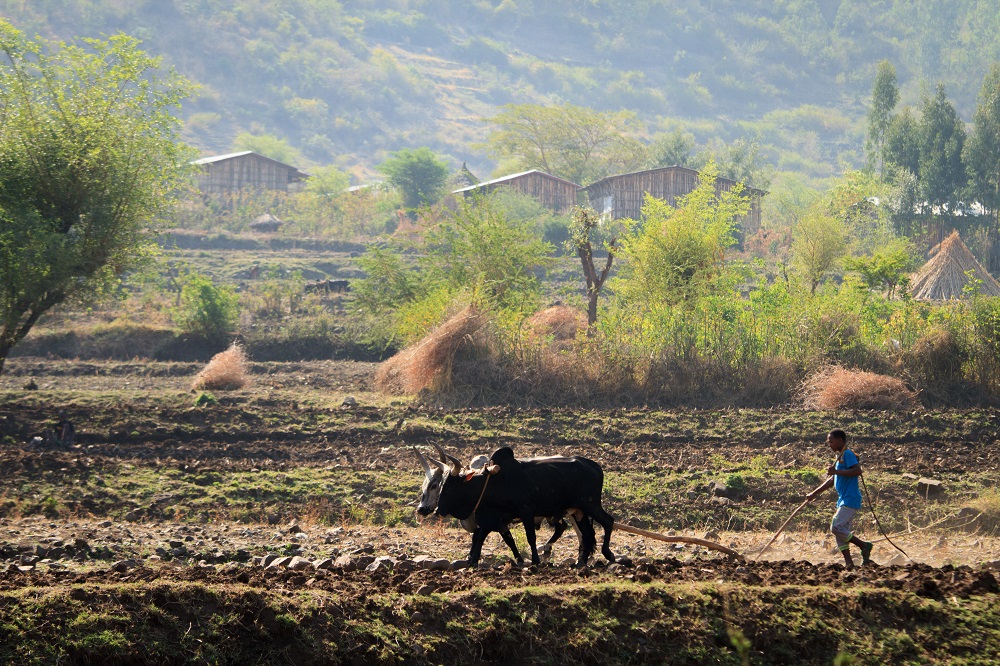 Today is International Women's Day, a day where we celebrate women and raise awareness about the need for gender parity. Women make up around 50 percent of the agricultural labor force in the developing world, but because resources aren't spread equitably, their crop yield is less than their male counterparts. However, if women had the same resources, they could reduce the number of hungry people by approximately 150 million. Programs such as Feed the Future, supported by the Global Food Security Act, have taken these numbers to heart and are working to provide resources and training to help women around the world gain economic empowerment.
"Across the majority of Feed the Future focus countries and regions, the greatest constraints on empowerment among women working in agriculture are a lack of access to credit or credit-related decision making; excessive workloads; and a low prevalence of membership in groups (such as savings groups or farmer cooperatives) that can help support their endeavors," according to a Women's Empowerment in Agriculture Index (WEAI) report.
The WEAI is a measure developed by the United States Agency for International Development, the International Food Policy Research Institute, and the Oxford Poverty and Human Development Initiative.  The measure tracks women's agriculture production, access to resources, income, leadership positions, and use of time. This measure helps evaluate how women like Yetemwork Tilahun have gained resources and education opportunities through Feed the Future programs.
Yetemwork has a dairy farm near the town of Mojo, about 50 miles south of Addis Ababa, Ethiopia. Before she benefited from the Feed the Future programs, she only had a single dairy cow. Now she has 10 cows and is able to employ people from the neighboring village. She can use the milk for her family and has enough to sell to earn a profit. For Yetemenwork, her husband, and their son this has become a family affair providing her and her husband good work and the ability to teach their son good farming skills that can be passed down from generation to generation.
This International Women's Day, help more women like Yetemwork by advocating for the Global Food Security Act. The GFSA works to implement Feed the Future projects, making sure best practices and sustainability are priority. Making a two-minute phone call to your members of Congress, and asking them to cosponsor the Global Food Security Act, is just one way you can advocate for gender parity around the world. Make the call today!
Photo: A farmer plows a field April 1, 2015, in the Antsokia Valley, Ethiopia. © 2015 World Vision/ photo by Chris Huber