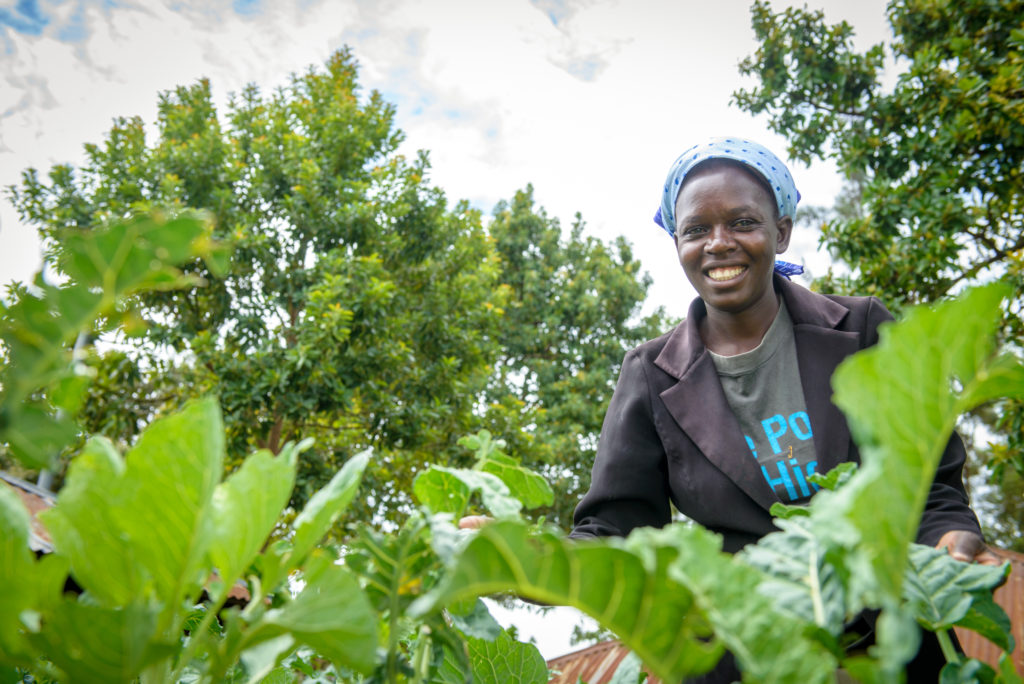 For Susan Otieno there came a day when she said, the time is now. 
The time is now to lift myself up.
The time is now to fight for my children.
The time is now to challenge harmful cultural traditions.
On November 1, 2011, Susan's husband passed away. Susan has two daughters and a son. Local cultural beliefs mandated her next steps as she mourned – within three days she was to be married to her late husband's brother.
The practice of 'wife inheritance' assumes that a woman is the property of her husband's extended family. If her husband passes away, the mandate is that she marries one of his relatives. It is assumed that this is the only way a woman and her children will survive. For Susan it could also be the opposite – rates of HIV and AIDS where she lives in rural Kenya are unusually high and this is the cause of death for the majority of men. To her personally, it also meant betraying the memory of her husband and her Christian beliefs.
Six years later, Susan came out to greet me and a group who was visiting Kenya. Her build is small but her stature great and her eyes beamed with pride. The smile she shares is contagious. We followed her up a long driveway to a modest house where she lives with her three children. Following a narrow path around the side, we arrived in a beautiful garden and a small workshop out back. Susan is not trapped and in despair as a widow. Susan is an entrepreneur, a teacher, a businesswoman, and someone who empowers.
As she tells her story, she shares the pain she felt when her husband died; she thought they would be together forever. She felt lost. Susan had three children, no income, and had just refused to be 'inherited,' the one thing that supposedly would save her and her children. USAID and World Vision have partnered to bring a program to this remote area of Kenya called APHIAplus. This program benefits the lives of mothers, children, and their families and communities impacted by HIV and AIDS. This is the program that provided Susan with the training that put her life on a positive trajectory.
Susan learned to make jikos, energy saving stoves that reduce unhealthy smoke pollution in homes. Not only does Susan make and sell jikos, she now installs them and trains other women to do the same. She has installed over 35 stoves and her services are in high demand. She passes her training on to other women so they can do the same. After her husband died she sold vegetables from her garden and was struggling to support her family on less than a dollar a day. Now, she makes about $10.00 USD per day, enough to support her household, send all of her children to school, and to continue to grow her business.
"I'm proud of myself. If you are a widow, most of the people think that you cannot make it. But I believe that I can make it. It's hard work. But I'm making it. When I started making this jiko, people were telling me that they have never seen a lady doing this job. (she smiles) But I can now make it. I'm proud of it."

–Susan Otieno
Susan accredits the World Vision and USAID program for saving her life. The truth is, she saved her life when she had the courage to stand up and say, the time is now for change.
Photos: Susan Otieno at her home; A jiko stove made by Susan with Susan in the background. ©2017 World Vision/photo by Laura Reinhardt