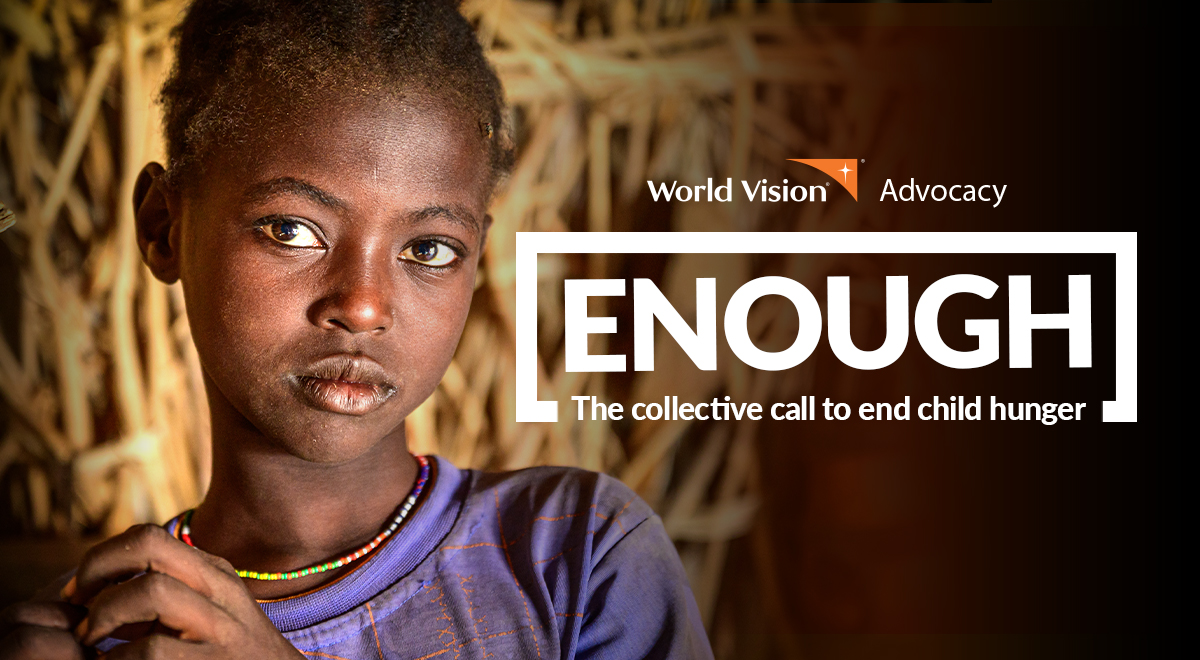 Today, we're witnessing the largest global food crisis in modern history — and it isn't going away on its own. Nearly 35 million people in 39 countries are facing emergency levels of food insecurity, and 30 million children are suffering from wasting. All of them deserve a chance to grow into their God-given potential, free from fear and instability. We've seen more than enough hunger, but we have more than enough faith that a new story is possible.
A hunger the world has never seen.
Hunger levels were dropping for decades, so how did we get here? The pandemic, the war in Ukraine, extreme weather events, and rising costs all collided, resulting in historic levels of food insecurity. Since 2019, the number of people facing acute food insecurity has more than doubled, affecting 345 million people worldwide.
It can be easy to see a number like this as a statistic. But it's not; it's 345 million individual stories — desperate parents, scared children, growling bellies, impossible choices.
But we know stories of suffering can become stories of redemption.
We've seen it over and over in the last 70 years, and now it's time to put our faith in motion and see it happen again. Children shouldn't have to go to bed hungry.
There is enough for us all. The potential of affordable, nutritious, and sustainable food sources for everyone, everywhere has never been more attainable. Our programs and partnerships put us in a unique position to help the dream of ENOUGH become a reality in communities gripped by hunger. We're issuing a collective call to amplify the voices of children, advocate for effective policies, and end child hunger for good.
"I was hungry and you gave me something to eat." —Matthew 25:35 (NIV)
Children and families need your voice. Support reauthorization of the Farm Bill — a critical tool in fighting hunger.
Contacting Congress is easy! Use the simple form below to ask your leaders to support legislation that champions a better future for children.