World Vision supporters across the country advocate for children through emails to Congress and other online activism. But advocacy doesn't stop there. You can make an even more powerful impact for kids around the world by meeting in-person or virtually with your members of Congress and their staff.
As a World Vision Advocate, you'll...
Meet in-person and virtually with your members of Congress and their staff at least twice a year - we'll coach you through the process!
Advocate for funding and legislation that creates positive, sustainable change for children and communities around the world. We advocate for issues like the Hunger as a Weapon Resolution, Keeping Girls in School, Ending Early Childhood Marriage, and for the importance of Foreign Assistance in the international affairs budget.
Develop your advocacy skills through unique training opportunities and exclusive resources
Plan on investing 2-3 hours per quarter to learn about the legislation we will advocate for and taking action. The majority of our engagement, both learning and meeting with Members, happens in a virtual setting.
Will you join us?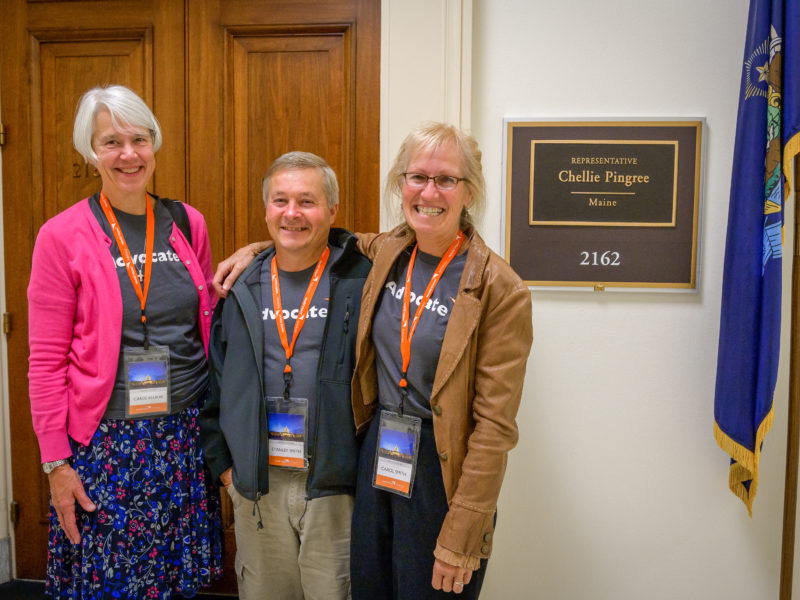 "I thought my voice was too small to be heard. I was wrong."
– Advocate Stan Smith, ME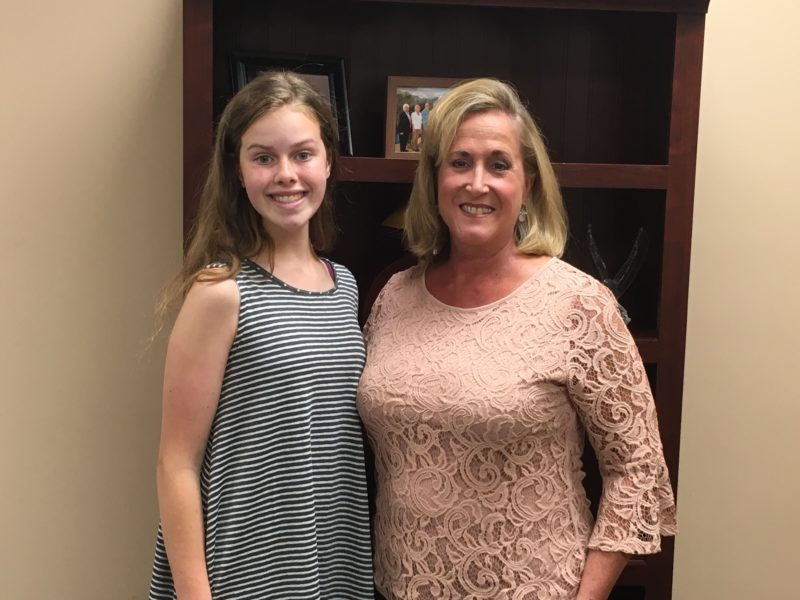 "Through advocacy, we enable laws to be passed that make World Vision's work more effective. It doesn't cost any money and you're able to help even more kids!"
– Advocate Lucy Besch, MO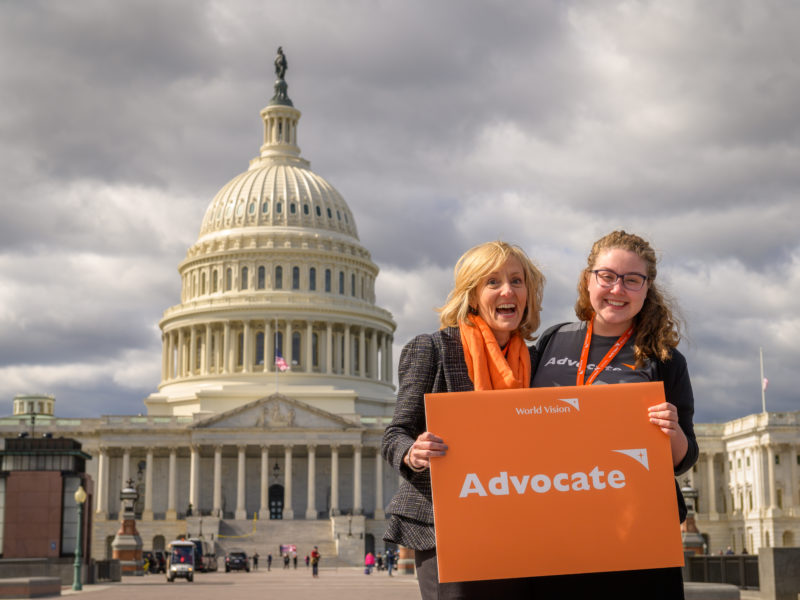 "I feel God's hand in the process and realize he just needs me to show up and be willing."
– Advocate Cheryl Ryan, PA
Frequently Asked Questions
"At first, I put a lot of pressure on
myself to convince my representatives
to 'do something.' But God totally changed
my heart and perspective…I could show up
to the meetings without an agenda to promote,
but instead with a genuine desire to reflect God's
love and compassion."
– Advocate Anna Kostrivas, AZ
*The email communication channel you are electing to receive is supported by a trusted vendor, Mailchimp, and you may opt-out of future email communications by following the instructions at the bottom of each communication you receive from us through Mailchimp. Please be aware that other communications you may elect to receive from World Vision Advocacy are sent directly from World Vision, and if you wish to opt-out of receiving future communications from those channels, you will need to separately opt-out using the links on each of the communications you receive from us, or by following the links to the Opt-out section of our Privacy Policy on the website.