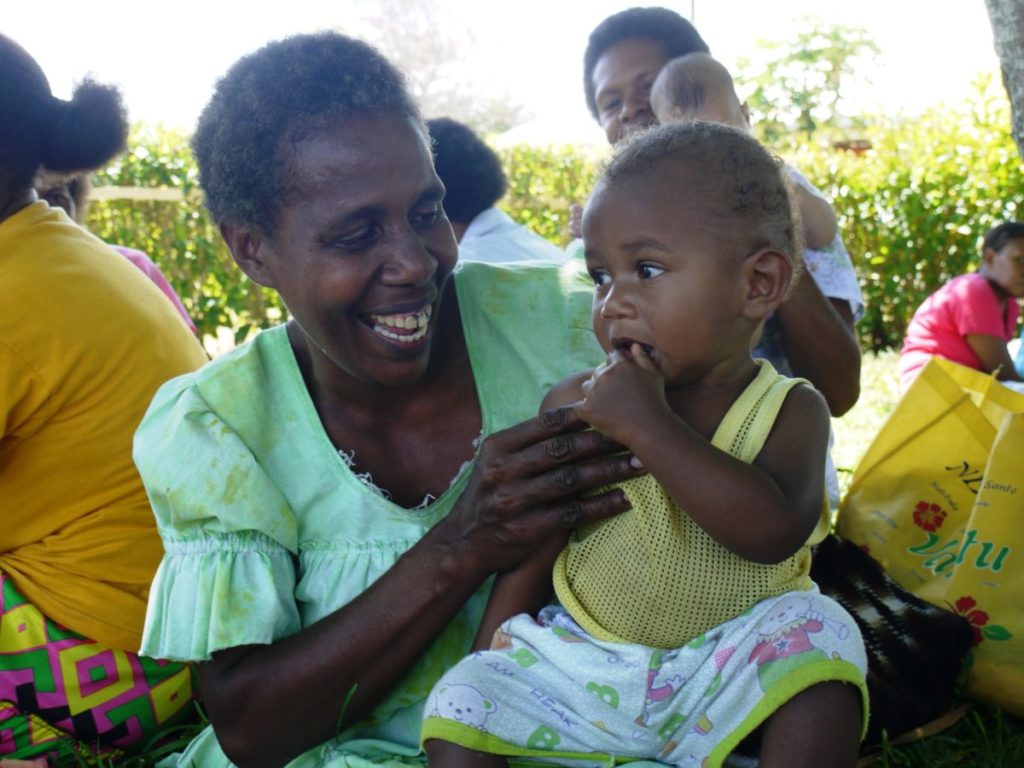 Beth Ann Saracco is World Vision's policy advisor in Washington D.C., for food security and livelihoods. She has been working on the Global Food Security Act for more than three years. Prior to coming to World Vision, Beth Ann worked at Bread for the World where she helped draft some of the bill's language around nutrition and push for introduction. Today she shares what the passage of the Global Food Security Act means for her, and millions around the world.
This week, on July 6, a historic event occurred in the U.S. House of Representatives that will have a significant impact on World Vision's contributions to ending hunger by 2030.
Yesterday, as I gathered with a few colleagues to pray before the Global Food Security Act (GFSA) was called for a vote, a woman I met in Zimbabwe was forefront in my mind.  She was expecting her fourth child and admitted to me that she could not grow enough food for her three children and herself, so she would go without meals at the expense of the development of her unborn baby.
Together, we prayed for elected officials to make the right decision on this critical legislation. We also prayed for the men, women, and children who will be empowered as a result of this bill being signed into law – those who will now be able to grow their own way of out of hunger and malnutrition and lift themselves out of poverty.
In a 'yes' vote of 369 "yeas" to 53 "nays", the GFSA was successfully passed and now awaits final signature into law by the President, an action expected to occur in the very near future. That's right – you made a law!
Such a monumental accomplishment could not have been achieved without your support and thousands of other World Vision advocates who participated in nearly 6,000 actions over the past 14 months – including emails, phone calls, and tweets to key members of Congress. As a result of these efforts and those of our partners, thousands of farmers and families around the world, including women, will have improved access to agriculture development practices and techniques, and their children will be provided with nutrition interventions to grow their bodies and fuel their minds.
The GFSA includes the development and implementation of a comprehensive, whole-of-government strategy that focuses on increasing agricultural development and improving nutrition, all at no additional cost to the U.S. taxpayer. It does so by building off of existing efforts including the U.S. government's flagship food security program, the Feed the Future initiative, which is currently in 19 countries around the world.
World Vision thanks the legislation's key Congressional champions including House Foreign Affairs Chairman and Ranking Member Congressman Ed Royce and Elliot Engel, as well as the GFSA sponsors:  Reps. Chris Smith and Betty McCollum, and Sens. Johnny Isakson and Bob Casey.
As President Obama now looks to sign the GFSA into law, we recognize it will have ripple effects thousands of miles from the U.S. Capitol and White House. The GFSA's impact and reach will stretch across rural communities throughout Africa, Latin America, and Asia, and the force and strength of its programming and coordination will be met by thousands of farmers and families around the globe.
As the GFSA passed in the U.S. Congress, it was clear that God is moving in our time to end hunger in the world, and through our collective compassion and steadfast faith, we are important actors on the road to zero hunger. We are on the journey, and let us pray that we will continue to be energized and committed to reach the end destination in our lifetime.
Photo: Gardens have helped Olivian's family income triple. © 2015 World Vision