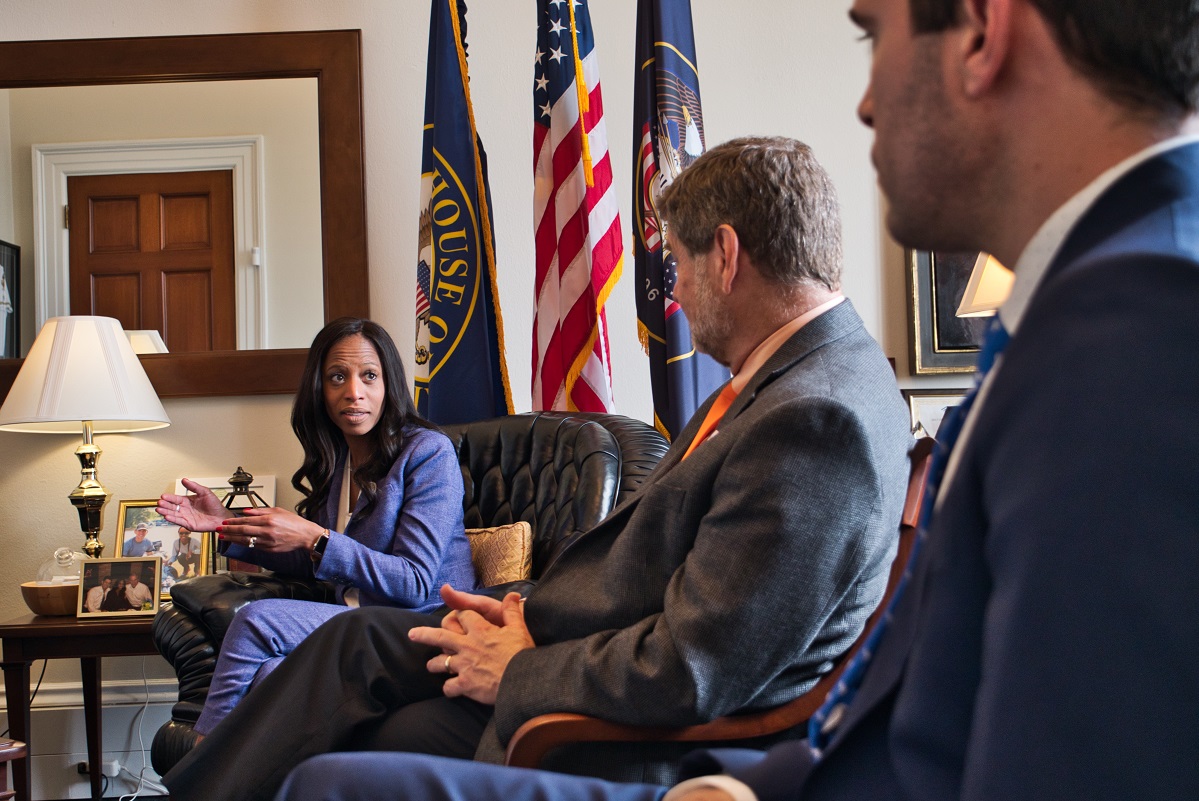 Can one meeting with your member of Congress help kids around the world experience life in all its fullness? Of course it can! That's why we need you to ask your elected leaders to be a part of the fight against extreme poverty.
Every August, Congress takes a district work period and your representatives head back home to your community. They make themselves available to meet with constituents like you and listen to what you care about. Yes, they really do want to hear from you!
You don't need to be a professional lobbyist to make a difference. Here are four easy steps that will have you standing in your elected leaders' offices in no time:
1. Contact us!
Visit worldvisionadvocacy.org/meeting and fill out the simple form. Don't forget to include your address and zip code — that will help our Advocacy team identify your representatives and senators.
2. Watch your inbox.
Once you've submitted the form, be on the lookout for an email from our friendly Advocacy Mobilization team. They'll thank you for your willingness to answer God's call to speak up on behalf of children everywhere. They'll also ask about your availability for a phone call to help you prepare for your meeting.
3. Prayer and preparation
Your member of Congress doesn't expect you to be an expert on every issue — you won't need to have all the answers. But a little preparation never hurt anybody! On your phone call with a member of our team, we'll chat about how you can discuss the issues that mean the most to you. Your passion will matter so much more than your expertise! We'll also teach you how to set up the in-person meeting between you and the staff of your elected official. Don't forget to spend time in prayer, asking God to lead the words that you'll say.
4. Let's meet!
On the day of your meeting, arrive early. Thank the staff for meeting with you before sharing what's on your heart. Encourage them to take action for children in ways that align with their perspectives and priorities. You can even ask to pray with them! (Don't forget to ask if you can take a photo before, during, or after your meeting — we'd love to feature it in our communications with other advocates, and you sharing it on social media is a great way to thank the staff for meeting with you.)
Once you leave, remember that change takes time — but it always helps to follow up with the office with an email thanking them again for their time and reminding them of the actions you'd like them to take on behalf of children around the world.
You can do this! God has led you to this opportunity, and we're happy to support you with resources and advice every step of the way. Ready to make a big difference? Fill out this form to get started!