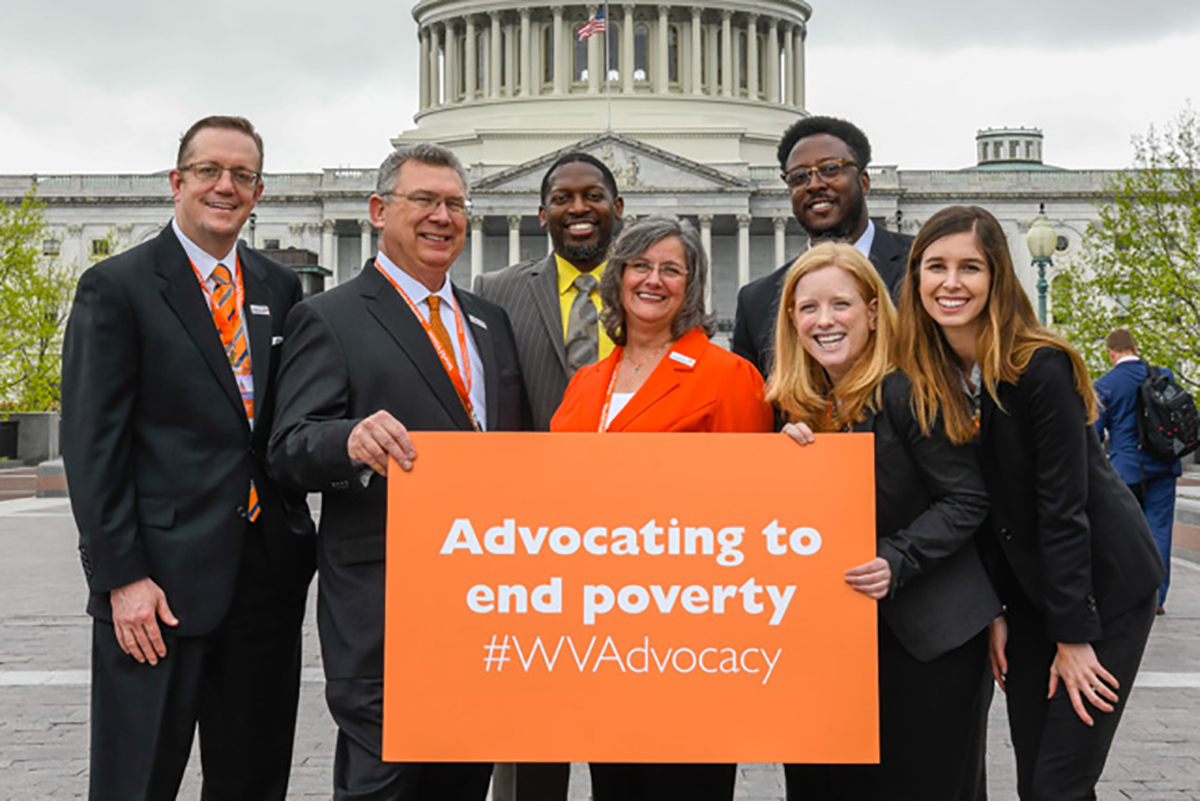 World Vision supporters across the country — like you — speak up for children in need through emails to Congress and other online activism. But advocacy doesn't have to stop there.
You can make an even more powerful impact for kids around the world by joining our new Volunteer Advocate community, launching this week!
In partnership with World Vision staff, Volunteer Advocates develop relationships with members of Congress to influence U.S. policies and budgets, so more children can break free from poverty and experience fullness of life.
Why advocate through relationships?
Because it works! For several years, a group of World Vision advocates from Texas engaged their congressman through meetings, letters in their local newspaper, and inviting his staff to a World Vision advocacy training at their church. World Vision provided them with resources, talking points, and personal support — and they did the rest! Because of their thoughtful and positive engagement, the congressman eventually supported legislation to combat human trafficking as well as support funding to reduce global poverty. More than this, they now have an open line of communication with the staff in his local office, giving them way more influence than they would have through emails or calls alone.
"I wasn't really sure if I was supposed to know everything or have done a lot of research, but I was glad to find out that I didn't have to be too knowledgeable – I just had to be passionate about what I was saying and do my best. …I thought it would be a super professional thing where I would be answering a ton of questions. But really, it was so relaxed. The staff member that I met with was so nice and I feel like we really connected." — World Vision Advocate Lucy Besch
It's easier than you think.
As a World Vision Volunteer Advocate, you'll join an active, supportive community of Christ-followers who see advocacy as a ministry, a reflection of God's commitment to redeeming our world. You don't need prior experience – we'll provide all the training you need.
What you'll receive:
Monthly training opportunities and personal support from World Vision staff in faith-rooted and traditional advocacy tactics
Insider updates from Capitol Hill about issues and policies impacting the global poor
Flexibility to participate in a way that works for you
What you'll do:
Develop strategic relationships with members of Congress and their staff by connecting quarterly via calls, emails, in-person meetings, and submitting opinion pieces to local media
Pray regularly for members of Congress and their staff, and ask them to take action for kids around the world
Learn alongside an active, supportive community of volunteers
Are you in? Learn more and sign up to become a Volunteer Advocate below: