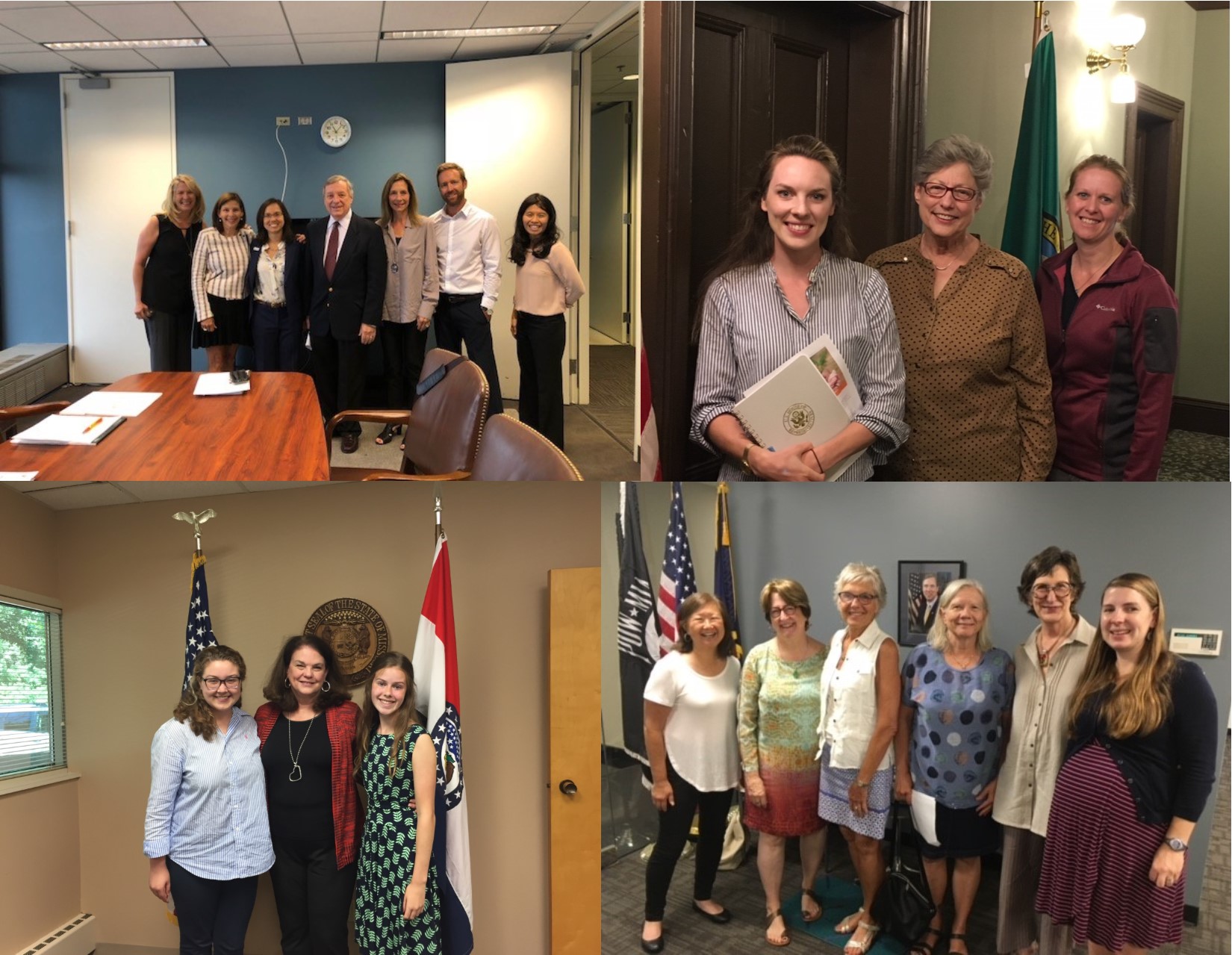 August was a MASSIVE month for World Vision Advocacy, and our team wanted to take a minute to recognize all of the amazing work being done across the country. Your passion for answering God's call to seek justice and speak on behalf of the oppressed and vulnerable is truly inspirational. Thank you for all that you do!
Volunteer Advocate Community
This month, we launched the Volunteer Advocate Community, an active, supportive community of Christ-followers who influence members of Congress relationally, in partnership with World Vision staff. We are so impressed with how many people were excited to join! Does this group sound interesting to you? Learn more here.
In-District Meetings
Many of our volunteers scheduled and attended in-person meetings with their members of Congress during the August district work period. This big leap of faith is vital to developing relationships with legislators, which can lead to big impact down the line. THANK YOU to the 38 dedicated advocates who met with the offices of their members of Congress in August.
Online Actions
World Vision advocates sent more than 1,440 emails and made more than 125 calls to Congress, asking them to speak out against a potential budget tactic from the Administration that would freeze money that was planned to be provided to life-saving programs. And it worked! Thank you so much for your swift action on behalf of children around the world!
Want to join these individuals in making a difference in the fight against extreme poverty? Learn how today!
Photo: In August, 38 advocates met with the offices of their members of Congress.