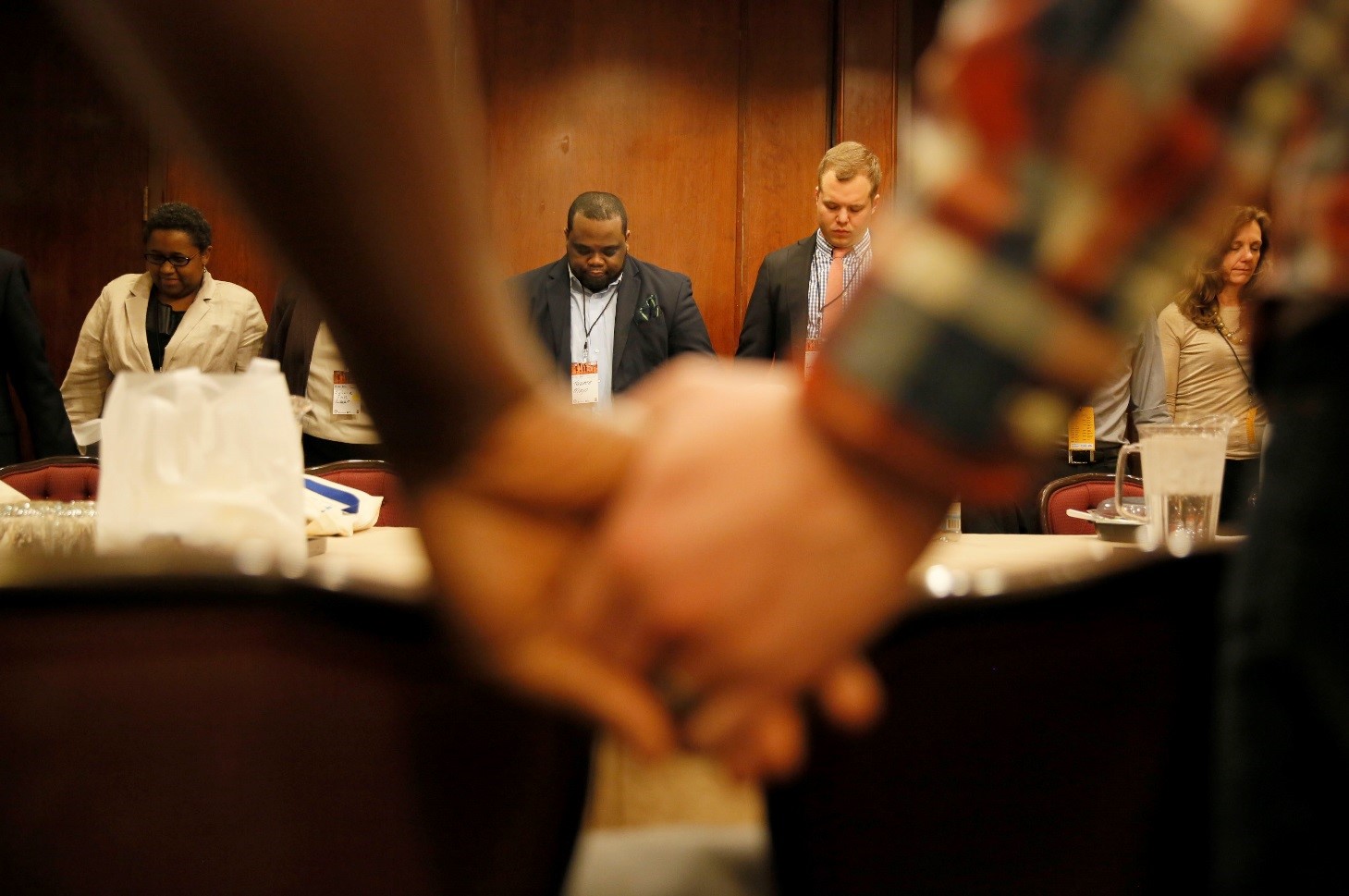 Brothers and sisters, think of what you were when you were called. Not many of you were wise by human standards; not many were influential; not many were of noble birth.
But God chose the foolish things of the world to shame the wise; God chose the weak things of the world to shame the strong. God chose the lowly things of this world and the despised things—and the things that are not—to nullify the things that are, so that no one may boast before him.
It is because of him that you are in Christ Jesus, who has become for us wisdom from God—that is, our righteousness, holiness, and redemption. Therefore, as it is written: "Let the one who boasts boast in the Lord." – 1 Corinthians 1:26-31
Most of us begin the journey of advocacy with little experience, and, if we're honest, a little fear. Maybe we feel overwhelmed by the darkness in the world or the complex nature of politics, and we can't imagine how we could play a role in making real change.
We can find comfort in Paul's passage above. Despite our backgrounds or levels of experience, we share a common story: God has given us wisdom through Christ Jesus and courage to step out in faith to find Him on the path of justice. You may not know how to best influence your members of Congress just yet – but God has equipped you with everything you need to make a big difference in the lives of children. God has brought you here.
Our Volunteer Advocate Community will help you strengthen your God-given gifts for advocacy with the support of committed, passionate advocates and World Vision staff. Working together and following God's lead, Volunteer Advocates develop relationships with their members of Congress to influence U.S. budgets and policies for safety, health, and opportunity for every child around the world.
As a Volunteer Advocate, you'll learn and grow your skills alongside your fellow advocates, using new resources developed specifically for you:
Volunteer Advocate Handbook to orient you to the basics of World Vision's mission and why faith-rooted, relational advocacy is a vital and valuable way to create change
Monthly emails with in-depth training to prepare you in developing influence with your members of Congress
Volunteer Advocate website where you can connect with other advocates, access insider updates from Capitol Hill, and make a greater impact with tools and trainings
Prayer and support from World Vision staff and fellow Volunteer Advocates (you can join our Prayer Team or connect with others in our Volunteer Advocate Facebook Group!)
There are so many needs in our world today, and it's easy to feel overwhelmed. But it's also easier than you may think to shine a little light in all the darkness. And the best part is, you don't have to do it alone. Learn more about the impact you can make, if we work together and follow God's lead, through the Volunteer Advocate Community: