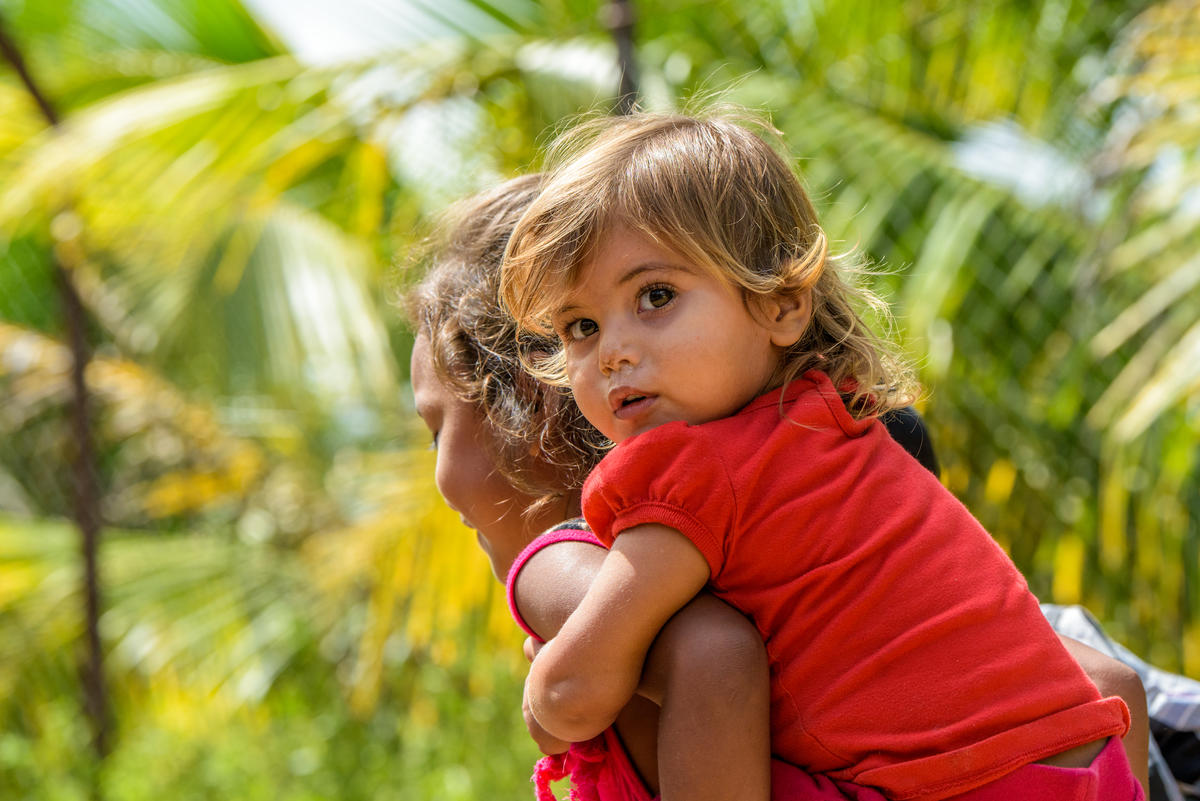 You, my brothers and sisters, were called to be free. But do not use your freedom to indulge the flesh; rather, serve one another humbly in love. For the entire law is fulfilled in keeping this one command: "Love your neighbor as yourself."
– Galatians 5:13-14 (NIV)
This week, the President announced that he plans to cut U.S. foreign assistance to El Salvador, Guatemala, and Honduras in an attempt to push these governments to stop migration.However, most of this assistance doesn't go to governments – it funds the effective programs of development organizations like World Vision who are working in Central America to address the root causes of poverty, violence, and migration. Progress in addressing root causes means that children and families can thrive in their own communities.Ask Congress to protect this funding!In a statement this week, World Vision U.S. President Edgar Sandoval said:
"I am extremely concerned by the President's decision to cut foreign assistance to Central American countries. Foreign assistance has proven to be a small but crucial investment in the region, boosting the efforts of humanitarian organizations to bring hope to the most vulnerable. This decision will have the opposite of its intended effect, allowing the root causes of migration, such as poverty, violence, and lack of opportunity, to continue driving migrants north, including the children and their families that World Vision has been called to serve. We have worked in Central America for more than four decades, and we remain committed to fighting poverty and seeking fullness of life for all the region's people as a witness to our Christian faith."
U.S. foreign assistance shouldn't be used as a tool to penalize the home countries of migrants, but should instead focus on sustainable improvements in their lives so they may safely remain at home.
All children deserve a life free from fear. To feel cared for and protected in a loving family environment. To have hope for their future.Will you act on behalf of these children today? It only takes a minute to ask Congress to put the needs of vulnerable kids first. We need smart, compassionate, fully funded U.S. foreign assistance programs to end the poverty and violence that are stealing their childhoods.
ACT NOW:
**When you submit your details, you agree to receive occasional updates about World Vision's campaigns. You can unsubscribe at any time.
Photo: A girl carries her little sister on her back in Jamastran, Honduras, where World Vision U.S. and U.S. donors funded a major water project built with community participation. ©2017 World Vision, Jon Warren.