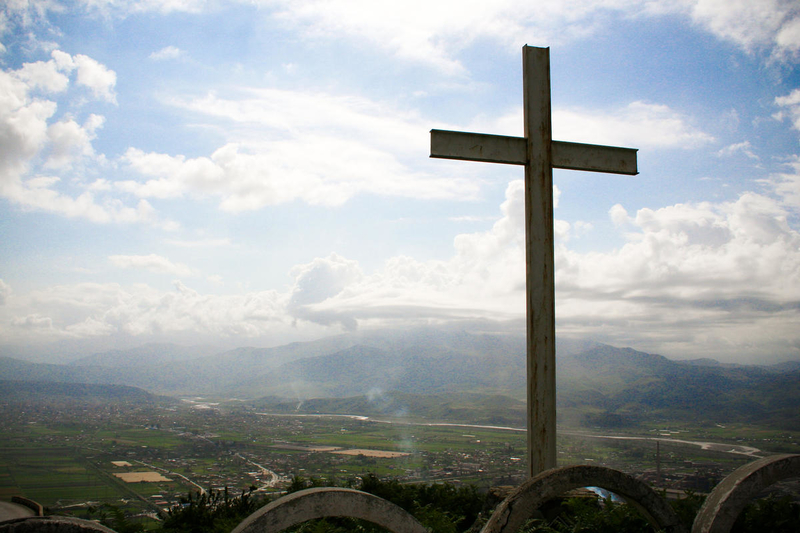 Change doesn't happen overnight, especially when you're working to end poverty.
Along with organizations and governments around the world, World Vision has set a bold goal: end extreme poverty by 2030. To do that, we'll need to address the root causes of poverty and violence and overcome the systems and structures that hold people back even when they're doing everything they can to break free.
Yes, we have big dreams. But we have a big God. Here's what we do in 60 seconds:
World Vision Advocacy provides people who believe in God's call for justice with the opportunity and support they need to speak up on behalf of the most vulnerable. Our advocacy is relational and faith-rooted, and we focus on bipartisan policies that promote safety, health, and opportunity for every child.
How? We're glad you asked…
How we advocate for safety
Half the world's population of children are affected by violence, and violence takes many forms: child labor, child marriage, sexual violence, child trafficking, and other hurtful practices. Children can't thrive when they are worried about basic safety.
Currently, we are calling for support for the Ending Violence Against Children Resolution (EVAC). This bipartisan, bicameral resolution is designed to develop a global strategy to prevent, address, and stop violence against children. Unaddressed violence can hurt a child's ability to learn, damage their health, and negatively impact their behavior.
Resolutions like EVAC are an important step in building a world where children feel safe, and by telling our leaders that we support resolutions like this, we can inspire them to prioritize child safety.
(To learn more about this resolution and to take action, check out this blog post.)
How we advocate for health
World Vision is committed to improving the health of children and families around the world, and luckily, we are not alone in that endeavor. The Global Fund to Fight AIDS, Tuberculosis (TB), and Malaria was formed when global leaders came together in 2002 to stem the tide against the spreading threat of these diseases.
The U.S. has shown commendable leadership in support of the Global Fund, and the investment has paid off in terms of lives saved. In 2017 alone, programs funded by the Global Fund were able to administer 79 million HIV tests, distribute 197 million mosquito nets to people at-risk for malaria, and treat five million cases of TB. The Global Fund provides real hope that these diseases can be eradicated for good, creating a healthier world for all God's children!
(To see how the Global Fund works on the ground, check out Regina's story.)
How we advocate for opportunity
By removing barriers to opportunity, we can help people take charge of their future. That's why we're excited about the Keeping Girls in School Act.
This act seeks to advance education opportunities for girls and reduce barriers that keep girls out of the classroom. When girls have access to education, they earn better wages, raise healthier children, and invest in their communities. This has a ripple effect on entire nations — studies show that if all girls went to school for 12 years, low- and middle-income countries could add up to $92 billion to their economies every year. Empowering girls empowers nations.
By advocating for better opportunities for both girls and boys, we are helping people in poverty become their own best advocates.
How faith shapes our advocacy
Building relationships
We believe that leaders and governments should be approached as our partners in God's call to do justice. When we build positive relationships with our leaders, we can encourage them to make just, compassionate decisions.
Sometimes our commitment to justice calls on us to challenge policies and structures that keep people in poverty, and we are not afraid to speak boldly. But God's call to love our neighbors includes our government leaders, and we believe in respectful, supportive relationships even when — and perhaps especially — we don't agree.
Starting with prayer
God calls us to pray continually (1 Thessalonians 5:17), and we believe he has the power to move hearts to make wise, compassionate decisions. Our prayer for every email we send, every call we make, and every meeting we hold is that God would use our efforts to bring about his will on Earth.
Inviting everyone to the table
Everyone who has a desire to see change can be an advocate. We provide easy-to-use tools and resources to educate people about poverty-related issues, and you can sign up for weekly emails to learn about actions you can take from home. For those looking to take the next step with advocacy, the Volunteer Advocate Community provides comprehensive training and support for those who want to have greater impact.
Through advocacy in the United States, we can increase the impact of donations, share our experiences from the field, and change harmful practices. With prayers for God's guidance, World Vision advocates will continue to raise our voices on behalf of children and families, girls and boys, all over the world.
Take the next step
Are you interested in raising your voice for kids? Sign up for email updates about actions you can take to make a difference!
Top photo: A view of Elbasan, Albania. (©2007 World Vision/photo by Wendy Chin)