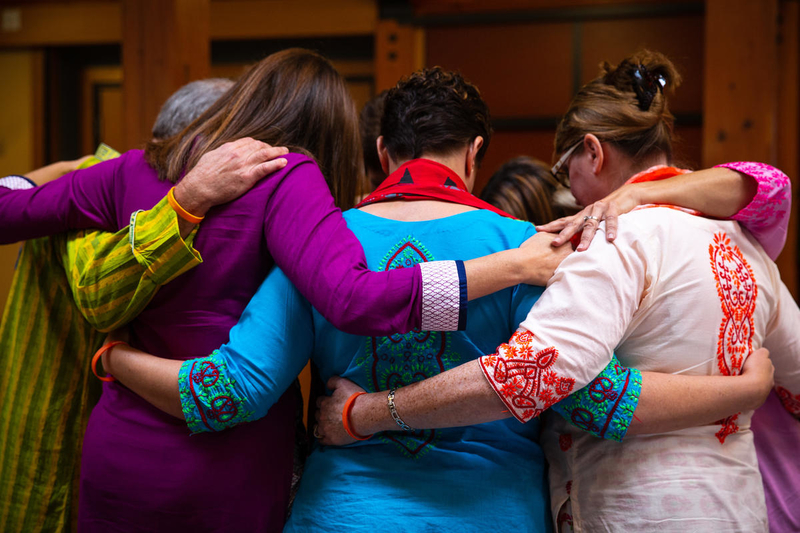 "Let us not become weary in doing good, for at the proper time we will reap a harvest if we do not give up."

— Galatians 6:9
Do you ever feel hopeless? Like nothing will ever change? Sometimes I feel like the persistent widow in Luke 18 who has the hard task of seeking justice from a judge "who neither feared God nor cared what people thought" (Luke 18:2). After a while, asking starts to get pretty old, and rather than push through, I'd prefer to just take a nap.
It's easy to feel like that when we're working for good in a world that is less-than-good. But even when I'm discouraged by the things happening around me, I know that God is good. And he is calling us to be part of his good plan.
The persistent widow kept asking — again and again. And finally, the unjust judge gave her justice simply because she kept at it. Jesus told this parable to his disciples, "to show them that they should always pray and not give up" (Luke 18:1).
So I'm not giving up. We're not giving up. Even if the timing isn't what we want, God is mighty to work through our prayer and action!
This summer, take a breath, and join with us as we recommit to prayer and action — we're starting right now!
Here are 4 ways to pray and act with us:
1. The Keeping Girls in School Act
Around the world, only 45 percent of countries have an equal number of boys and girls in primary school, and only 25 percent in upper secondary school. Things like child marriage, insufficient sanitary facilities, and the prioritization of boys' education widens the gap between a girl's dreams and her reality. The Keeping Girls in School Act helps break down barriers to girls' education. When girls stay in school, they are more empowered to care for themselves, their families, and their communities.
Prayer:
Dear Lord, thank you for creating girls and women. We ask that you help them break down barriers to achieving their dreams around the world. We ask especially that men around the world would value their daughters, sisters, wives, and the other women in their lives. May the movement to end child marriage and other practices that keep girls out of school increase. Thank you for the girls and women who are speaking out and changing the world. Amen.
Action:
Send an email to your federal representative asking them to support the Keeping Girls in School Act! When girls are educated, everyone wins!
2. The Ending Violence Against Children Resolution
The Ending Violence Against Children Resolution (EVAC), is just what it sounds like: a resolution of the United States to focus its efforts on ending violence around the world. It formally acknowledges the mental, physical, and economic impact of violence on kids, and ultimately their communities. If the resolution passes, it will implement evidence-based strategies and set common goals and metrics for all programs already working to address global violence.
Prayer:
Lord Jesus, we know that children are precious to you and you're aware of every hurt and every tear. We ask that U.S. and international leaders would be moved to prioritize children's safety and well-being. Thank you that our country has taken steps to make the world safer for kids, and we ask you to equip us to continue that work and to bless our efforts. Amen.
Action:
Email your representatives and ask them to consider cosponsoring the Resolution. If you'd like to go a step further, give them a call! Calls are easier than you think, and your voice does make a difference.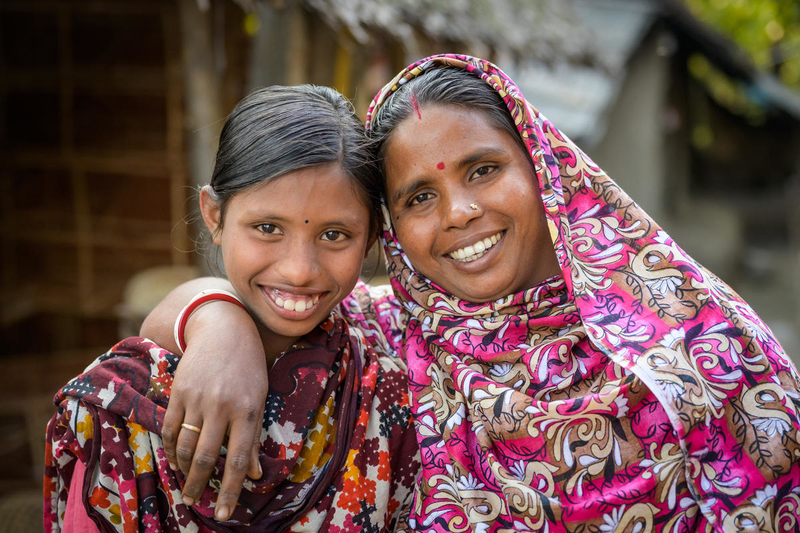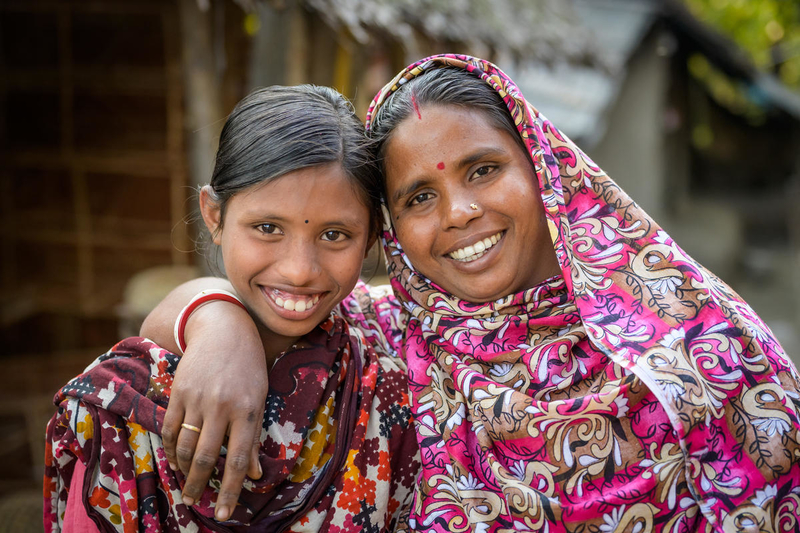 3. Our Volunteer Advocates
Everyone who sends an email, makes a call, or talks to a friend about issues affecting global poverty is an advocate. We also have an amazing team of Volunteer Advocates who take the next step and schedule meetings with their members of Congress to talk about vital issues (like EVAC and the Keeping Girls in School Act). These meetings use a positive, faith-rooted approach to encourage representatives to make wise, compassionate decisions. Volunteer Advocates even offer to pray with their representatives!
Prayer:
Dear Lord, we ask that the men and women who've decided to step out and speak to their representatives would be filled with courage! May Volunteer Advocates be a blessing to their representatives and a breath of fresh air in a field that can often be discouraging. Remind the volunteers that you are with them, whatever the outcome of their meetings. Help their voices inspire action in our members of Congress! Amen.
Action:
Everyone can influence their members of Congress for good. You don't have to be an expert, you just need a heart to advocate alongside those in poverty. If that sounds like you, then we'd love to talk to you! If you'd like more information, you can find it here, or fill out the form below and we'll reach out to you.
4. Bipartisan solutions and our government leaders
When you hear the word "bipartisan," do you raise an eyebrow? Understandable. Often bipartisan — meaning something that both political parties agree on — seems more like a buzzword than a real possibility.
But these solutions are possible! In fact, World Vision only supports actions and legislation that have support from both political parties, because we want our country to fight poverty together. Some quick examples of things with bipartisan support:
Foreign aid, including funding for global health initiatives
Increased funding to help migrant children at the border
In 2017, the Reinforcing Education Accountability in Development (READ) Act to help provide education to more than 59 million kids
… and much more!
Let's not lose heart and keep praying for bipartisan solutions and encouraging our members of Congress and leaders that they are possible! And as we encourage them, let's pray for them! Our representatives at all levels have great responsibility in leading our communities, states, and nation — let's pray that God will guide them, encourage them, and use them to bring about his will.
Prayer:
Heavenly Father, we refuse to believe that Americans can't work together. We ask you to help us work together and recognize common goals. Give our members of Congress and government leaders wisdom and humility to work together.
Lord, may your grace change hearts and minds and help our leaders see each other as allies in the effort to make our country and our world a better place. We pray that our leaders would not grow weary in doing good, and they would have strength to do what is right even when it's tough. Lord, we ask that our leaders have clear minds to see the right decisions, and that you would speak to them clearly when they ask for wisdom. Amen.
Action:
Members of Congress get tired and frustrated just like the rest of us. Encourage them by letting them know you are praying for them. Or, take it to the next level by mailing them an encouraging card!
Continue combining prayer and action!
Thank you for praying with us! Your prayers and actions are key to us accomplishing our mission to address the root causes of poverty with effective, faith-rooted advocacy.
Please continue to pray that God would guide us and equip us as we seek change through prayer and action!
If you are interested in staying informed about more actions you can take to advocate alongside people in poverty, we'd love to send you weekly or monthly emails to keep you up-to-date! If you are interested in learning more about the Volunteer Advocate Community, fill out the form below.
---
Yes! I'd like to learn more about the Volunteer Advocate Community:
Top photo: Scenes from the World Vision US Child Ambassador Conference on October 6, 2018 at Cedarbrook Lodge in Seatac, Washington. (©2018 World Vision/photo by Chris Huber)