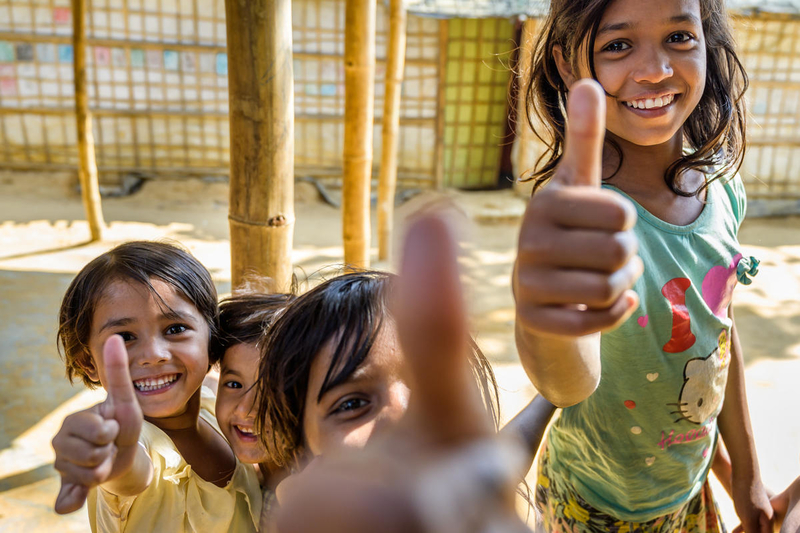 On August 24–26 in Biarritz, France, the leaders of seven of the world's most industrialized and developed economies will gather for the annual G7 summit. But what IS the G7 summit, and how does it affect the children and families in extreme poverty that World Vision works to empower?
What is the G7?
The G7, or Group of 7, refers to Canada, France, Germany, Italy, Japan, the United Kingdom, and the United States. They are, more or less, the seven wealthiest and/or most developed countries in the world. As such, they hold a lot of economic and political power on our planet — and together, they can make big things happen. In essence, the annual G7 summit is where the leaders of these countries gather for policy discussions and negotiations, to decide what those big things might be.
Where will the summit be held this year?
France is this year's host, with the leaders gathering in Biarritz, a seaside town in the southwestern part of the country. France promises several changes to this year's event, including a new format in which invited partner countries from Australia, Chile, India, South Africa, Burkina Faso, Egypt, Rwanda, Senegal, and the African Union will also be in attendance. France has identified two large priorities: Fighting inequality and partnership with Africa, particularly the Sahel region.
How does the summit plan to address inequality?
France has laid out five ways:
Fighting inequality of opportunity, so that everyone has a chance, regardless of their gender and origins. Promoting equal access to health care, as well as professional, economic, and educational equality, for both men and women. That includes addressing violence against women and the barriers that keep girls out of the classroom and women from being economically empowered.
Fighting inequality related to environmental degradation, with the poor paying the highest price while being the least responsible for this. Limiting the rise in global temperatures, and mobilizing public and private funding to finance that effort.
Fighting inequality through digital development and artificial intelligence. Combating hate and violence-filled speech and harassment online, as well as the fight against online misinformation that can threaten democracies.
Addressing inequality through a renewed partnership with Africa, especially the Sahel. Working alongside African countries to co-develop tools for the sustainable economic development of the continent — especially regarding transparency, digital skills, and women's entrepreneurship.
Security and counter-terrorist. Preventing the financing of terrorism and the use of the internet for terrorism purposes.
What does all of this have to do with the children and families that World Vision works with?
Quite a lot! We know that violence against women and children and keeping girls out of school keeps communities stuck in a cycle of poverty. We know that the rise in global temperatures has devastating effects on the livelihoods of farmers and fishers in developing countries. Terrorism and conflict cause children and families to flee their homes, making them vulnerable to even more violence and poverty.
Solving these issues could mean creating a healthier, happier world in which children can thrive and live the full lives God desires for them. Working on these big problems facing our world is difficult, but important — it requires seeking justice and caring for each other, just as God calls us to do.
Will you join us in praying for positive outcomes at the G7 Summit? Let's praise God for global leaders who are working to fight inequality and pray that their discussions in August are filled with compassionate solutions to these injustices.
---
Stay informed about poverty issues around the world:
Are you interested in raising your voice for justice for people in poverty? Sign up for World Vision email updates about important issues and actions you can take to make a difference.
Top photo: Children whose families are served by the Rohingya Camp 19 World Vision community kitchen play outside in the refugee camp. Rohingya Refugee Camps, Cox's Bazar, Bangladesh. (©2019 World Vision/photo by Jon Warren)