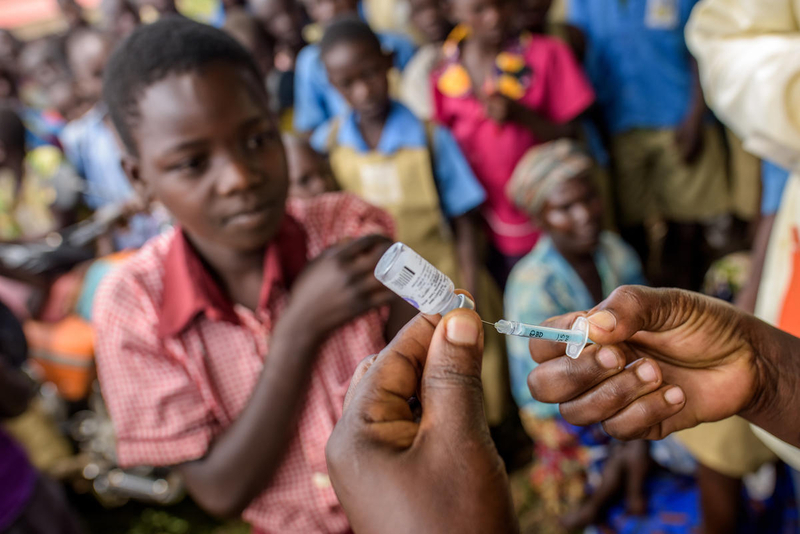 Amanda Medlock of World Vision U.S. and Neola D'Souza of World Vision International contributed to this article. Note: Images taken prior to the CDC's recommendation to wear masks in public.
Today we find ourselves in the midst of a global pandemic, the likes of which we have not seen in over a century. The tragedies we are seeing across every news platform are a reminder of just how dangerous an infectious disease can be and how quickly one can spread without a vaccine readily available.
Although we are doing all we can to mitigate the spread of COVID-19, there is nothing that beats having a vaccine to prevent spreading an illness. Can you imagine a world where COVID-19 is simply another disease to worry about alongside a long list? In some countries, communities are still fighting meningitis, polio, measles, cholera, and more. Over 19 million children and their families are STILL at risk of dying from these preventable diseases, simply because they do not have access to basic immunizations.
Gavi and Vaccines
Which is why Gavi, The Vaccine Alliance, is so important. Created in 2000, Gavi (formerly the Global Alliance for Vaccines and Immunisation) is an international organization bringing together public and private sectors with the shared goal of creating equal access to new and underused vaccines to protect children living in the world's poorest countries.
In India, for example, it's estimated nearly half a million children die every year due to vaccine-preventable diseases, and a greater number remain at risk due to partial or no immunization. To improve chances of survival for both children and mothers, the government of India has launched several programs with the goal of immunizing pregnant women and children up to the age of two against vaccine-preventable diseases.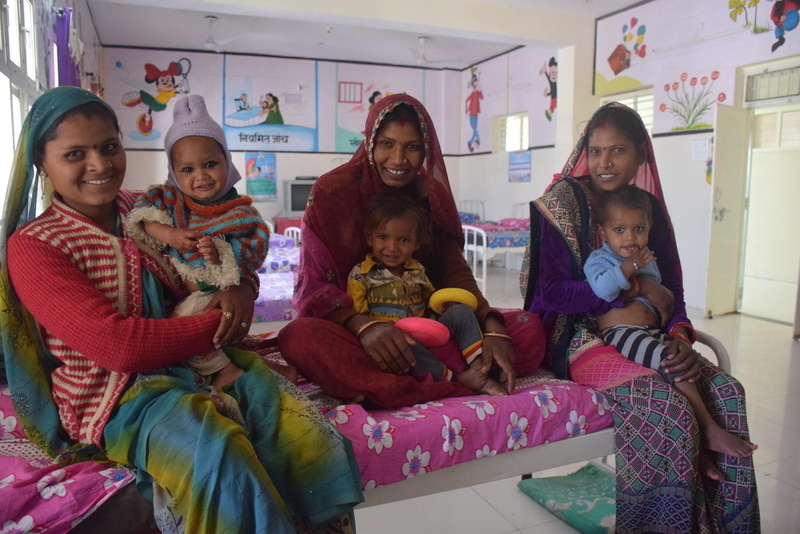 Health and nutrition days
Like Gavi, World Vision cares about improving access to health services at the village level. That's why World Vision helps organize Village Health and Nutrition Days in India, which serve as a platform to provide information or counselling on maternal and child health, nutrition, immunization, and more. Because the events are held at at community centers or local substitutes, people don't have to travel long distances to attend.
Sushilla, 59, who has been an auxiliary nurse midwife in India for the past 30 years, actively participates in Village Health and Nutrition Days. She's happy with her work and feels that such drives have increased the awareness of people and their health seeking behaviors.
"Previously people would not support vaccinations," Sushilla says. "They would neither get children nor pregnant women vaccinated. I had to go home to home to give vaccinations. Adolescents didn't even think they needed vaccinations. We had immunization days but the turnout would be very average …"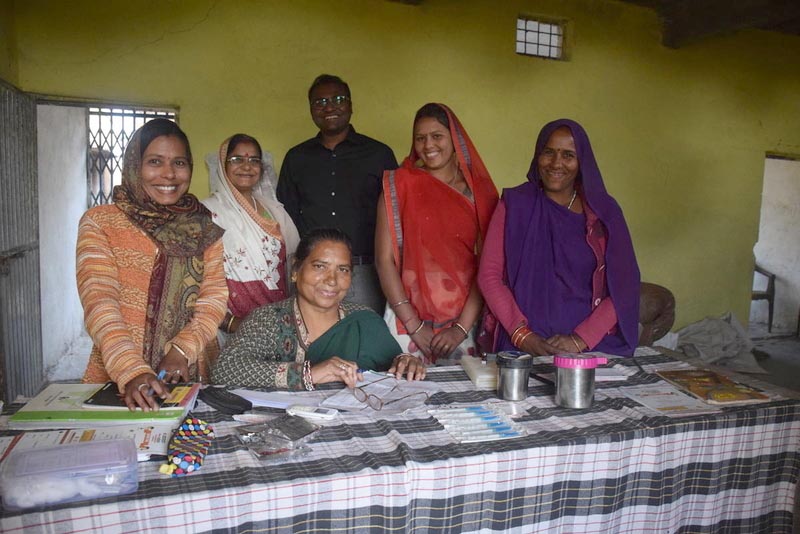 Sushilla has seen attitudes about vaccinations and other health and hygiene practices change for the better, and she credits this to the work of World Vision in bringing the community together. Village Health and Nutrition Days are a fun time where the whole village participates in quiz competitions, speeches, street plays, and folk songs.
Gavi supports initiatives like these in beneficiary countries, training health workers, managing vaccine supplies, strengthening health systems, and educating people about vaccines. Since its creation in 2000, Gavi has helped provide vaccines to more than 760 million children in the world's poorest countries, preventing more than 13 million deaths.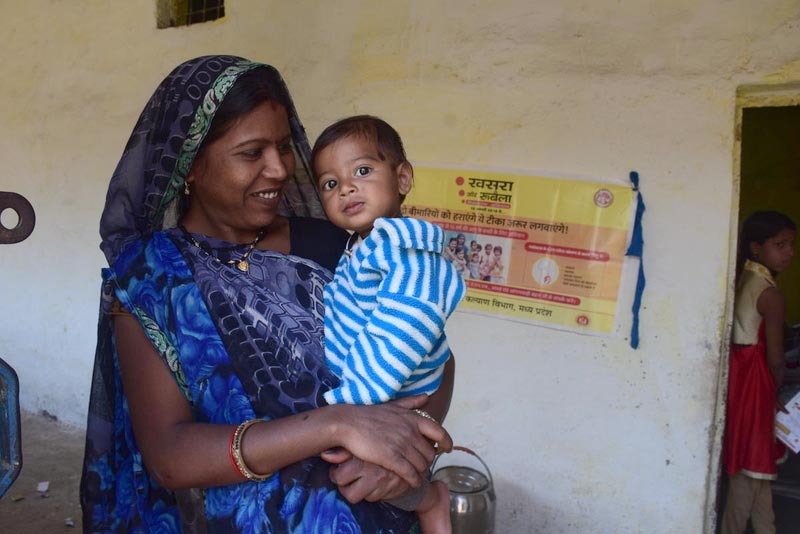 Continued support for Gavi and vaccines
Gavi's mission is directly in line with the work of World Vision, as we both strive to reach the most vulnerable in the hardest-to-reach, farthest corners of the world, where many of these diseases have long-lived strongholds on communities. Equitable access is one of the main pillars for Gavi's focus in the coming years — a crucial piece of the puzzle in addressing the inequalities of health, which often causes the most vulnerable the greatest suffering.
The faith community has also been critical to the success of Gavi, whether providing direct services to communities or working through church partners and faith leaders to spread positive messages around how to prevent infectious disease with life-saving vaccines.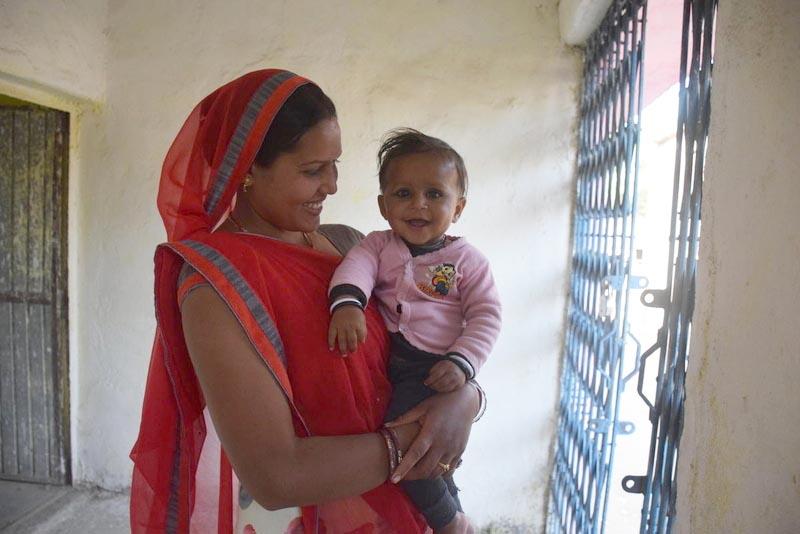 After working in challenging situations in the past, including bad infrastructure, lack of staff, and threats to her life for vaccinating community members, Sushilla is happy that she's made it this far. She is glad that through her work she can meet and serve so many children, women, and men in the village.
Sushilla is pleased with her work and envisions a time when all children in her community are healthy, happy, educated, and cared for. "Only if children are healthy, will they have a good life … I pray that their lives improve further and that they have a good future," she says.
Gavi has done incredible work helping more children stay healthy and achieve the good life that caring people like Sushilla want for them. Historically, the U.S. has shown incredible leadership in partnership with Gavi, and the Administration has even pledged multi-year funding in support of full replenishment and encouraged fellow donors to step up the plate. Now, we are watching for Congress to back their pledge with passage of the Gavi Resolution.
UPDATE: Congress replenished the Gavi budget in 2020, meaning that it is safe for another five years! Thank you for advocating with us to protect this vital funding. Sign up below to receive emails with updates on other ways you can advocate with us.
Join the Online Advocate Network:
Looking for ways to put your faith in action? Sign up to receive weekly emails about actions you can take to speak up for justice:
Top photo: Students receive immunizations during a health session at Kapaapi Primary School, Hoima Uganda, led by World Vision-trained village health worker. (© 2018 World Vision/photo by Jon Warren)