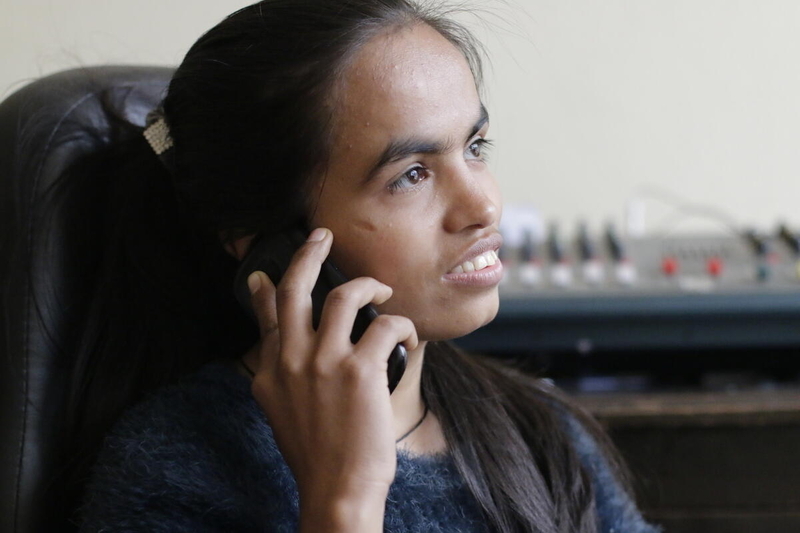 Published 8/27/20, updated 6/11/21
Ashish Thapa Magar and Brianna Piazza contributed to this story.
Estimated read time: Five minutes
Out of the ruins of one of Nepal's worst natural disasters, a young girl from a mountain village set about creating lasting change for girls in her community.
When natural disasters strike, families must make difficult decisions to survive. Nepal's devastating 7.8 magnitude earthquake in April 2015 was no exception, killing more than 9,000 and injuring nearly 22,000 people.
More threats emerged in the aftermath. Out-of-school children were preyed upon by traffickers. Girls especially faced unique and disproportionate risks to their health and safety. In this environment, child marriage may seem like the best way secure a girl's future. However, child marriage has grave consequences for girls and their futures.
"After the earthquake, the rate of child marriage was very high. In my community, it was mostly children who were getting married," says Malati, a young woman from Nepal who is now 19 years old.
Communities across the affected zone reported child marriage was increasing, which alarmed humanitarian organizations in the area like World Vision. Nepal already had one of the highest rates of child marriage in Asia, despite it being outlawed more than 50 years ago. More than a third of Nepali girls are married before the age of 18.
The detriments of child marriage are severe and lasting: the practice, which is driven by poverty, contributes to continuing cycles of poverty and poor health. Child marriage is a human rights violation that often prevents girls from obtaining an education, which reduces their future earning potential.
Child marriage also has a significant impact on girls' health. More than 90% of births to mothers ages 15-19 occur within marriage, and pregnancy-related complications are the leading cause of death for girls in that age range. The children of adolescent mothers are also at increased risk for premature birth and death as infants or children. Psychologically and socially, child marriage can be isolating as it can keep girls from their families and home communities, and can prevent them from developing social relationships with peers.
Ultimately, child marriage denies girls the opportunity to determine their own life outcomes.
Malati learns about child marriage and her rights
Malati watched her older sister be forced into marriage at age 16. When World Vision came to talk to Malati's class about the rise in child, early, and forced marriages after the earthquake, she was empowered by the message that children have the right to choose when and whom they marry. It was a turning point for her.
Malati decided to join World Vision's community journalism training program. She developed radio and research skills and used her platform as a journalist to advocate for change.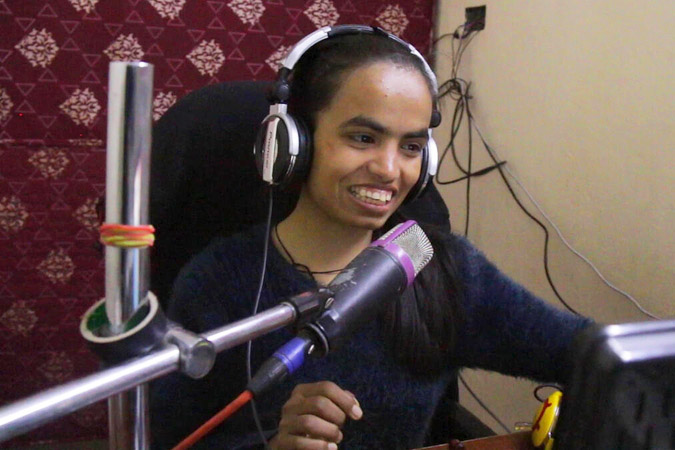 "We researched in detail for any child marriage taking place. We looked into aspects such as where, when, how, why and we consulted with the child to determine whether there was consent," she says. "We even consulted with the family about the laws and punishments regarding child marriage."
Malati's efforts helped stop at least three child marriages. She sought assistance from police and persuaded the parents to let their children stay in school instead of getting married. It's possible that Malati's radio reports prevented more cases she's not aware of.
"I had never imagined that I would be able to make such an impact in others' lives. The progress they have made now would not have been possible after getting married at an early age. I feel really happy and proud," she says.
New challenges in the face of COVID-19
Five years later, COVID-19 again threatens to drive up child marriage rates, with the pandemic decimating livelihoods and leaving parents with fewer choices. World Vision believes that of the 10 million additional cases of child marriage predicted by UNICEF (beyond those that were predicted pre-pandemic), at least 4 million will occur in the next two years. In fact, 2020 saw the greatest surge in child marriage rates in 25 years. According to anecdotal data from World Vision programs, between March-December 2020, child marriages more than doubled in many communities compared to 2019.
But Malati is determined to keep fighting for change through her work as a radio technician and news reporter.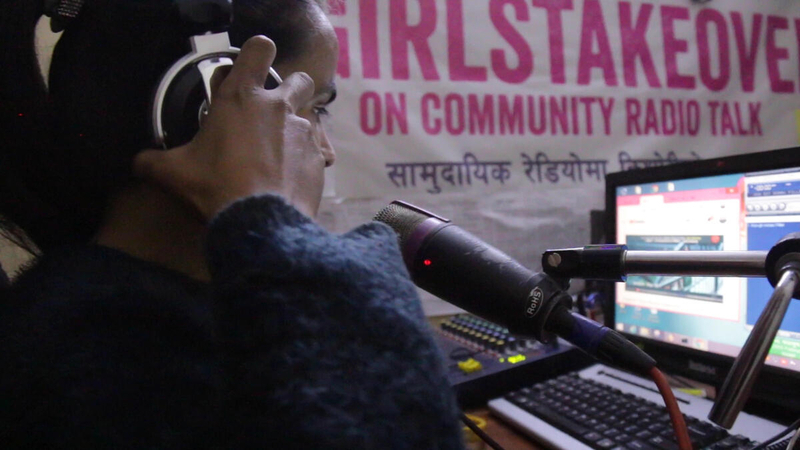 Nothing is impossible. Although my time with World Vision program has ended, my responsibility will never end because I am a voice of the society that will always keep seeking change like a river."

— Malati
In times of crisis, violence against children and women increases. As part of our largest ever global response, we're working to reach 36 million children like Malati through our child protection projects which aim to reduce child marriage, children being forced into work, violence in the home, and more. And we're calling on world governments to join us.
Since 2013, the U.S. State Department and USAID have worked through implementing partners to address gender-based violence, including child marriage, during emergencies through an important initiative called Safe from the Start. The initiative prevents, mitigates, and responds to GBV at the onset of humanitarian crises such as natural disasters, conflict, or displacement. The Safe From The Start Act (H.R. 571, S. 765) would expand this important work and ensure it continues during future global conflicts and crises, including the COVID-19 pandemic.
Join us in showing God's love and justice to those most at risk of violence during crises: Ask your elected officials to cosponsor this bill today!
ACT NOW:
Top photo: Malati doing work as a journalist advocating against child marriage. (©2020 World Vision/photo by Ashish Thapa Magar)