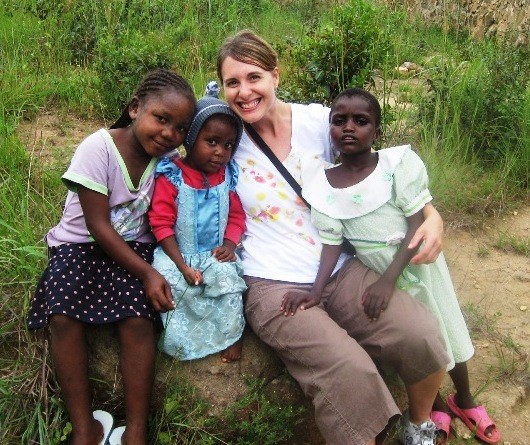 By Lauren Benedict
Jill was sitting at an Internet café in Nigeria, where she lived and worked at the time, when an email came in from World Vision Advocacy. It was then that God reminded her we are a light for the world and, "In the same way, let your light shine before others, that they may see your good deeds and glorify your Father in heaven" (Matthew 5:16). She realized she would need to keep advocacy at the forefront of her mind when she returned home – to continue helping the people she was leaving behind. It was easy to advocate for the oppressed in corrupt, poverty stricken nations while living there, but Jill has discovered that it is also easy to advocate on behalf of the voiceless while here in the States too!
She knows that her advocacy has made a big difference. With Jill's help, the Water for the World Act was passed and 17 Nigerian children were able to attend school this year because of her fundraiser. Way to go, Jill!
If you are still considering advocacy, Jill wants you to know that, for her, it is a privilege and a responsibility to advocate for those who are oppressed. The Bible tells us, "For we are God's handiwork, created in Christ Jesus to do good works, which God prepared in advance for us to do" (Ephesians 2:10). Advocating for the marginalized and those without a voice is one of those "good works" that He has created in advance for us to do!
Jill advocates by sending letters to U.S. Leaders through email, which are provided by World Vision Advocacy. World Vision's quick and easy-to-use advocacy resources are emailed directly to her with information about the issues and drafts for communication. It only takes about five minutes to read through the letter drafted specifically for her leader and add a personal note to the beginning, introducing herself and why she feels this issue deserves attention, before emailing it off. Sometimes, Jill advocates by simply forwarding information and actions to her friends to help make them aware. She says people are willing to act if they know about the issues and how they are helping. She also works with her friends and family to put on an annual concert at her church that raises money to send kids to school in a place close to her heart – Nigeria.
Photo: (Photo courtesy of Jill Wendtland.)