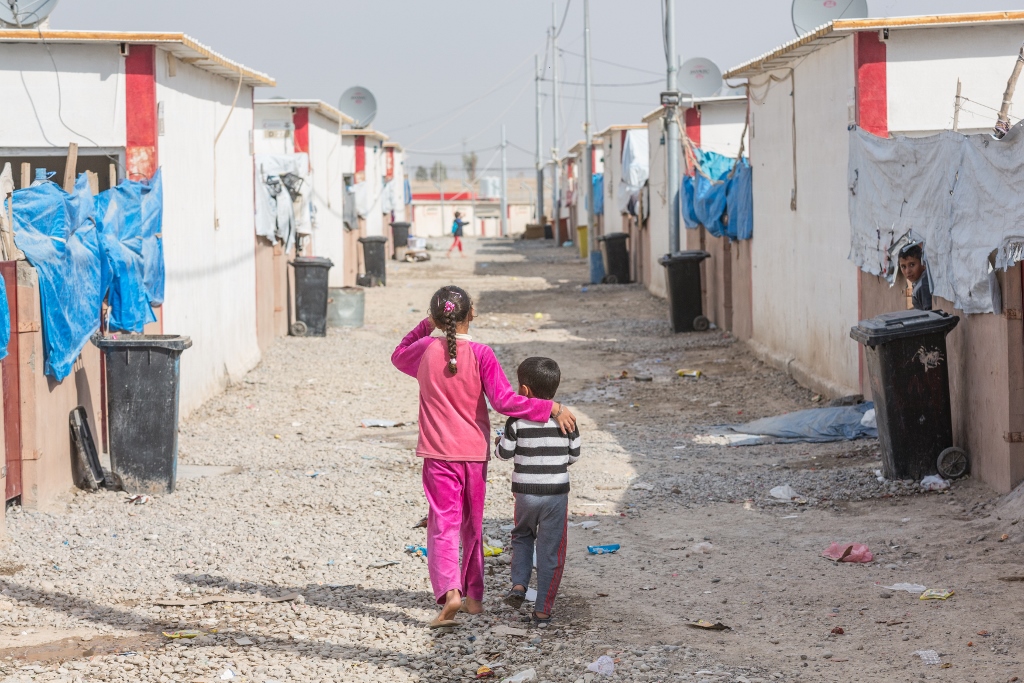 This is part eight of our 12-part series, 12 Prayers of Christmas. Check back and join us as we pray together leading up to Christmas. 
By Hillary Dotson
'Fragile states' are estimated to be the home of over 80 percent of the world's extreme poor by 2030.
Fragile state is a term with many drivers. It starts with a low-income country, compounded by poor, corrupt, or absent governance; often conflict and outside global forces play a role – and the result is broken connections between the state and society. People are vulnerable and don't see their government as accountable, just, or responsive to their needs.
These broken connections result in the inability for God's people to receive basic necessities such as education, health, and water, which makes his children more vulnerable to disease, hunger, malnutrition, and exploitation. These realities multiply complexities in already complex environments.
It's a situation and a terrible cycle that indeed breaks the heart of our Lord.
" The Lord said, 'I have indeed seen the misery of my people in Egypt. I have heard them crying out because of their slave drivers, and I am concerned about their suffering. So I have come down to rescue them from the hand of the Egyptians and to bring them up out of that land into a good and spacious land, a land flowing with milk and honey…'" Exodus 3:7-8, NIV
This was the Lord's desire for the people of Israel – to bring them out of bondage and into a new land, an abundant land. This is still the Lord's desire for us and all his people today, both metaphorically and physically. Thank you, Lord, that we get to join you in the mission of bringing your kingdom come here on earth as it is in Heaven.
Heavenly Father,

We thank you and praise you that truly you have met our deepest desires and longings in the coming of Jesus Christ, your son. Thank you that Jesus is the redeemer and restorer of all that is broken. Thank you that he is the one true king and ruler that will bring and "proclaim peace to the nations" (Zechariah 9:10, NIV). This Advent season, may our hearts cry out with you, oh Lord, for your children to be "liberated from…bondage to decay and brought into the freedom and glory of the children of God." (Romans 8:21, NIV). Amen.
Hillary serves as a researcher and coordinator on the topic of fragile states for World Vision USA and located in the Washington, D.C. office. Prior to joining World Vision this year, she lived, and taught English, in Rwanda and prior, also taught in South Africa and studied at the University of Cape Town.
---
Stay informed about issues affecting poverty around the world:
Are you interested in raising your voice for justice for people in poverty? Sign up for World Vision email updates about important issues and actions you can take to make a difference. 
Photo: As the battle to re-take Mosul continues, urgent action is needed to allow children to resume their education. © 2016 World Vision/ photo by Chris Weeks