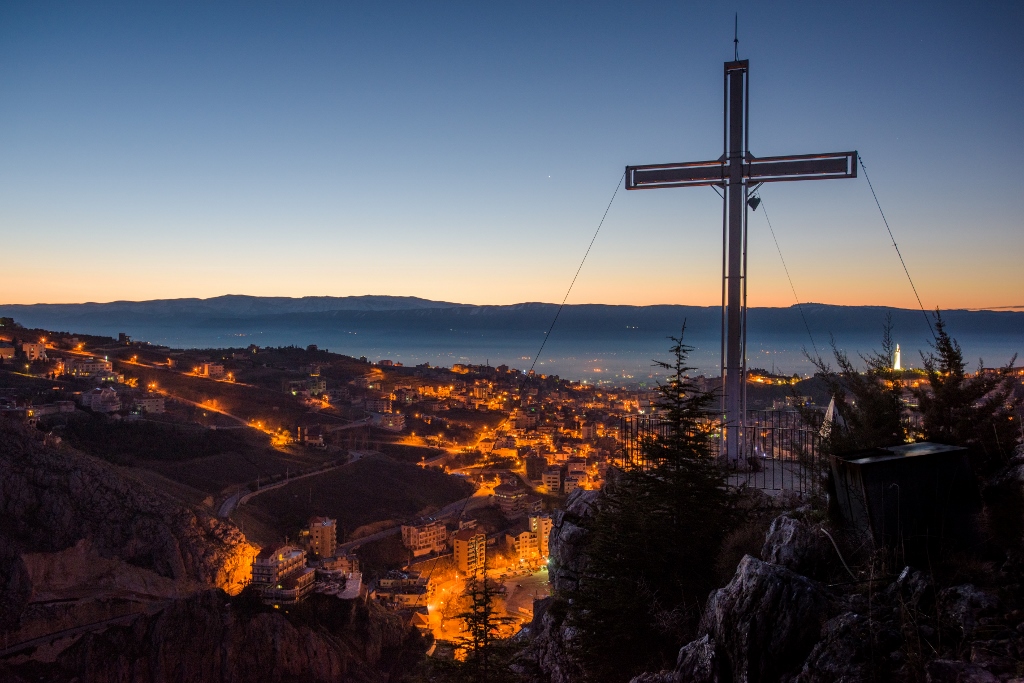 This is part 12 of our 12-part series, 12 Prayers of Christmas. Check back and join us as we pray together leading up to Christmas. 
 Suddenly a great company of the heavenly host appeared with the angel, praising God and saying, "Glory to God in the highest heaven, and on earth peace to those on whom his favor rests." Luke 2:13-14 NIV
While it's great that the world seems smaller because of things like affordable travel, social media, and the internet, these same things can emphasize the world's overwhelming problems. Sometimes, it can be hard to scroll through the news and see the headlines of war, destruction, violence, and hate.  But today, on Christmas Eve, we can celebrate because even though we are living in a broken world, we know the truth. Christ has come.
While we pray for continued reconciliation, healing, and peace in our broken world, let us also celebrate the hope we have in Christ who brought hope and redemption. Praise be to God.
A Prayer for Peace:
"Lord, make me an instrument of thy peace;
Where there is hatred, let me sow charity;
Where there is injury, pardon;
Where there is error, the truth;
Where there is doubt, the faith;
Where there is despair, hope;
Where there is darkness, light; and
Where there is sadness, joy.
O, divine master,
Grant that I may not so much seek to be consoled, as to console;
To be understood as to understand;
To be loved as to love;
For it is in giving that we receive;
It is in pardoning that we are pardoned;
And it is in dying to ourselves that we are born to eternal life. Amen."

– Saint Francis of Assisi
---
Stay informed about poverty issues around the world:
Are you interested in raising your voice for justice for people in poverty? Sign up for World Vision email updates about important issues and actions you can take to make a difference. 
Photo: A cross erected on a steep hillside above Zahlé city, Lebanon, in the Bekaa Valley, and the sun is rising over the Syrian hills to the east. The Lebanese population of the city is predominantly Christian. Many Syrian refugee Informal Tented Settlements dot the valley below. As the photograph is taken, a constant rumble of bombs can be heard in the distance. © 2016 World Vision/ photo by Jon Warren