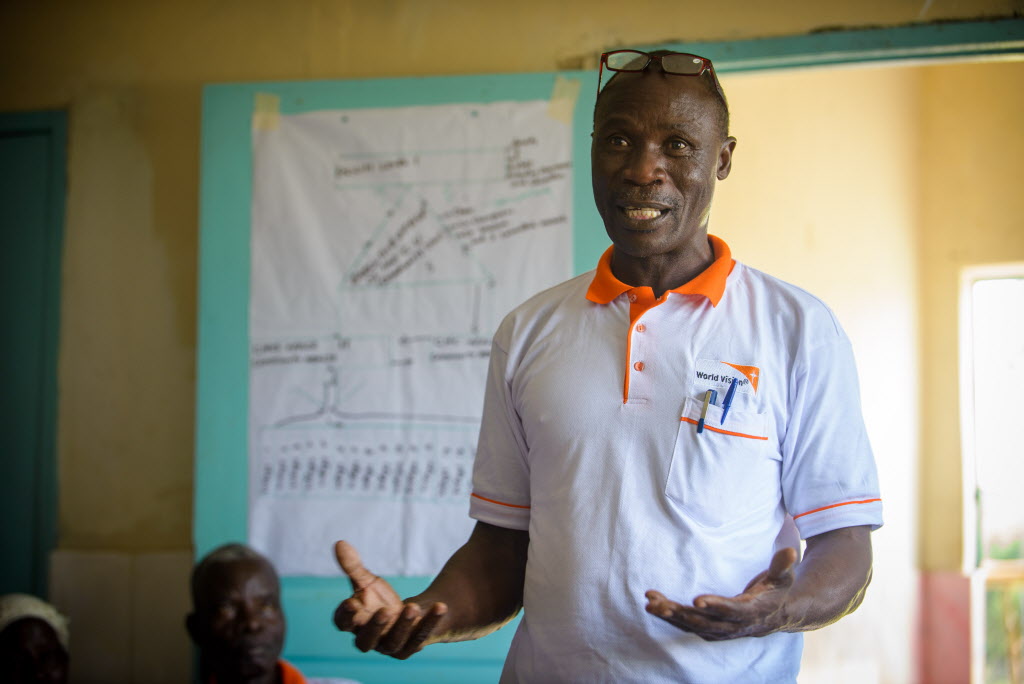 April 2-8 is World Health Workers Week. Celebrating health workers goes beyond doctors and nurses – there is a whole community of workers and volunteers around the globe who are critical to reaching people in the hardest to reach places.
Last summer in Kenya I was a part of a group visiting the county's health facility. As we drove up we were greeted by a group of about 30 men and women singing and dancing as they came toward us in a large group. The words of their song translated to this –
"Many around us think we are foolish, wasting time, walking around from house to house, for nothing. But me I know personally that I'm doing a great work. This work that I do, I do it completely – from my head, down to my shoulders, even my stomach, even my knees, even down to my feet. In my whole body, I know I'm doing a great work."
The longer I spent with the group, the more of the great work I learned. Because of this group, who refers to themselves as a community unit, things were happening that never had before. Pregnant women were being encouraged to give birth at the hospital rather than in their home, children were being vaccinated and data on these vaccines was collected, families were given bed nets and shown how to use them, and cultural myths around health were broken. Above all, families had someone they trust that they could talk to and who could advise. These health workers were volunteers.
One man Tobias said that he did this because as a child his family was very poor, he had brothers and sisters who died, and he wanted to prevent this for others. Another man Alfred, who led the group, said he was exhausted of seeing mothers die. And Jael, shown in the video below, knew how difficult it was when she was pregnant so she felt moved to help others. Together, the group of about 30 serves 19 villages – totaling 7,069 people in 2,340 households. They address clean drinking water, nutrition, malaria, HIV/AIDS, and so much more.
World Vision has partnered with the Kenyan Ministry of Health to run the health facility where the community health volunteers are trained and meet regularly, and create a curriculum and training materials. When able, bicycles are also provided.
This is why there is a World Health Workers Week. Around the world men and women selflessly give every day. This week does more than honor this community – it raises awareness of the need for funding community health programs. Health is often the first step to development, and for many people globally health workers are their only link to health education, treatment, and care.
Honor World Health Workers Week by reaching out to your member of Congress and asking them to preserve funding for foreign assistance. Currently, the President has proposed overall 31 percent cuts, and if these go through it would result in cuts to programs like the one above.
Photo: Community Health Volunteers (CHVs) hold a meeting at the Bonde Dispensary in Kenya. The CHVs are a big part of World Vision's maternal and child health work, which includes working with families to introduce the idea of Healthy Timing and Spacing of Pregnancies. © World Vision