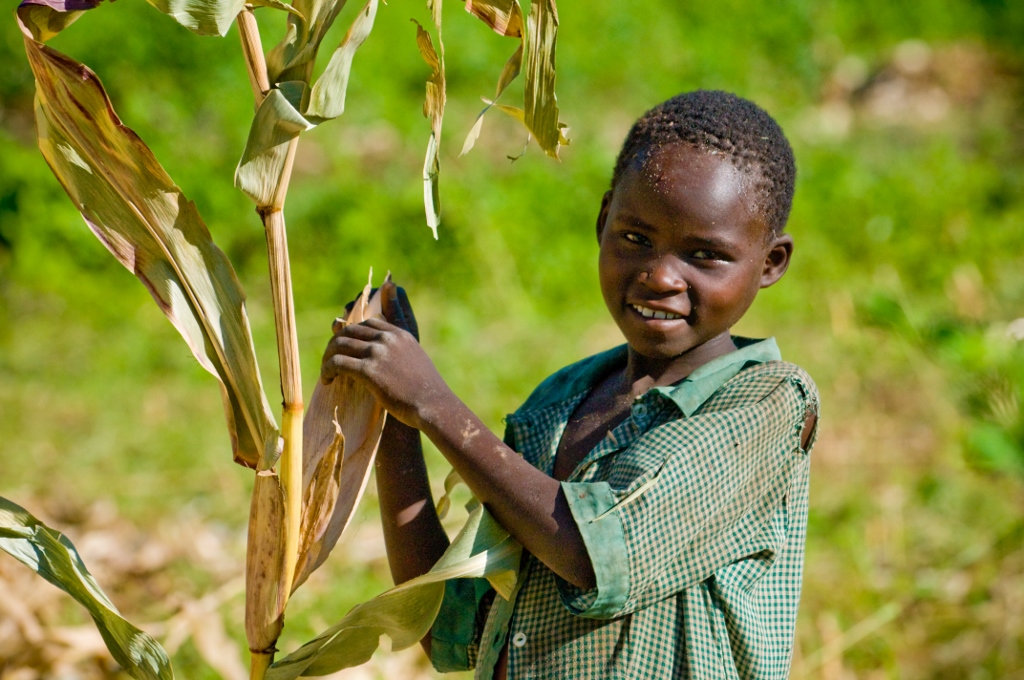 The House passed the omnibus, which defines the budget for the fiscal year 2017, on Wednesday in a 309-118 vote, with four members abstaining, and the Senate passed it today with a vote of 79-18.
Advocacy can be hard sometimes. It can take years to get a "win" like the passage of a bill in Congress. Or you might advocate on an issue and not get the result you had hoped for. You might feel like you are speaking but that no one is listening.
Then there are the times when you see the fruit of your labor when there is tangible evidence of the impact your voice and your prayers in lifting up the needs of the poor and vulnerable around the world. In those times, we get to celebrate and give thanks! Reflected in the finalized spending budget for the fiscal year 2017 (the fiscal year we are currently in the middle of), Congress has responded to your advocacy – this is one of those times to celebrate and give thanks!
You have responded to our call to help protect the foreign assistance budget by contacting Congress via emails, phone calls, and tweets nearly 15,000 times. And Congress listened. Overall for the current fiscal year, the final appropriations bill actually increases the foreign assistance budget! This result is incredible, particularly since the President had proposed cuts. The increase is due largely to Congress recognizing the need to respond to several severe famine or near famine situations in Yemen, Somalia, South Sudan and Nigeria — an issue many of you raised to your members of Congress as one of the reasons why to support a strong foreign assistance budget.
But there are other wonderful results of your advocacy also. Funding for the Bureau of International Labor Affairs (ILAB) that will help fight child labor was protected. Humanitarian accounts to respond to the needs of refugees and families displaced by conflict were strongly supported. Maternal and child health funding received a small increase to continue U.S. efforts to end preventable child and maternal deaths. Funding remained level for basic education, water, sanitation, and hygiene programs, and HIV/AIDS programs.
Do a happy dance (I'll admit we did some here in our D.C. office on Monday when we saw the budget numbers for the first time)! Take some time to celebrate, give a prayer of praise, and send a "thank you" to your Members of Congress via email or Twitter.
While we are grateful for God's work in moving the hearts and minds of Congress to support strong funding for the fiscal year 2017, we also recognize that we are just beginning our fight to protect funding for the fiscal year 2018. Finalizing the FY17 budget was unfinished work, but at the same time, Congress has been working on the FY18 budget – the first full budget under the new Administration. Continuing to advocate for the same thing year after year can be a tiresome process, but experience has taught us that if we don't continue to amplify the voices of the poor, these issues can be forgotten and neglected.
I hope that seeing your prayer and advocacy achieve results gives you hope and encourages you to keep advocating, even though you may feel a bit weary at times. In moments of weariness, I pray that you will remind yourself of all that God can achieve through your voice and your actions.
"But those who hope in the Lord will renew their strength; they will soar on wings like eagles; they will run and not grow weary; they will walk and not be faint." Isaiah 40:31
Photo: A photo from the farms and produce at the Morulem Irrigation project, Lokori ADP Turkana, which was funded by World Vision and USAID. © 2008 World Vision/ photo by Jon Warren