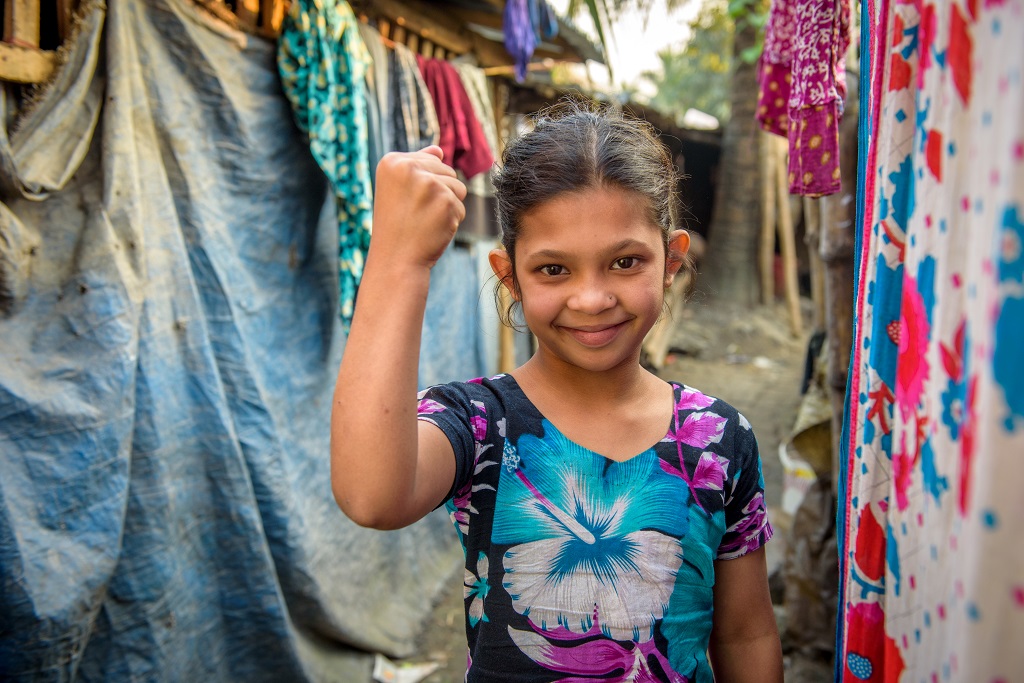 By Whitney Young, Child Protection Research Assistant, and Jessica Bousquette, Child Protection Policy Advisor
"Some things are just wrong. Child Labor is a brake on sustainable development…its eradication must be pursued with the utmost determination." –International Labor Organization, Global Estimates of Child Labor: Results and Trends, 2012-2016
On September 19, the International Labor Organization (ILO) released its 2012 to 2016 Global Estimates of Child Labor. In the previous 2012 report, child labor had dramatically decreased by roughly 22 percent for children ages 5 to 17. The 2016 report shows progress but a long road ahead.
The good news is the number of children in child labor has declined overall. The bad news is progress has slowed significantly – child labor declined only 9.7 percent from 2012-2016 versus 22 percent during the four years prior. Further, child labor is slightly higher in Africa than reported in 2012. 152 million children – 1 in 10 globally – are still engaged in child labor, including 73 million in hazardous labor, exposing these children to direct risk of physical, mental, or moral harm. If all the child laborers were the population of one country, it would be the ninth largest country in the world.
If progress continues at the current pace, 121 million children will still be engaged in child labor in 2025. It will take an extra push in the coming years not only to renew the rate at which we fight child labor but also to reach the most vulnerable children in the hardest to reach places.
Child Labor in Conflict and Disasters
The outlook can be particularly dire for children living in areas affected by conflict, natural disasters, or children who have been forced to flee their homes. Often parents and caregivers struggle to provide for their families and as resources are depleted, children may become involved in child labor. The unfortunate result is children working in many places they shouldn't, including begging, agriculture, and commercial sexual exploitation. In countries affected by armed conflict, the rate of child labor is 77 percent greater than the global average.
Firsts: Counting the Labor of Girls and Boys; Hours at Work and Hours at School
While this report gives keen insight into the trends of child labor over the years, it also offers new evidence on some of the compounding elements of child labor. For the first time, researchers have quantified children's involvement in the household. Although boys are at greater risk of child labor outside the home, girls are more likely to shoulder responsibility for work within the household. Girls account for the majority of children who perform work within the household for at least 21 hours a week. They are also more likely to perform "double duty" in both outside employment and household chores. While more boys are affected by child labor overall, it is important to take these new numbers into account before making ultimate conclusions about how children are affected.
Thirty-two percent of 5- to 14-year-olds in child labor do not attend school because they work throughout the day. The remaining 68 percent are "educationally penalized for their involvement in child labor," meaning although they may have time to go to class, they are unable to excel because they do not have time to study or complete homework assignments and, thus, lag behind their non-working peers.
So where do we go from here?
In 2015 at the U.N. Summit on Sustainable Development, world leaders committed to ending child labor by 2025. To achieve this bold vision for children, progress must be accelerated and child labor must be tackled by addressing root causes and a multi-pronged approach. To end child labor, there must be factors in place to first prevent child labor.
The United States Government has been a leader in the global effort to end child labor for over 20 years. More than 2 million vulnerable children and their families have been reached with education and opportunities for livelihood through the U.S. Department of Labor's Bureau of International Labor Affairs (ILAB) grant program, started in 1995. ILAB plays a critical role in protecting children, but the department's budget is under threat. The House voted to completely cut ILAB's grant funding for FY18, threatening progress in addressing child labor. The Senate included funding at the same levels as last year. As Congress works between now and December to finalize the budget for next year, the fate of ILAB programs for FY18 will be decided. Email your members of Congress and ask them to put pressure on leadership of the appropriations subcommittees on Labor, Health and Human Services to preserve these critical programs. If you live in Oklahoma or Connecticut, you may be in a district with the chairman or ranking member of the House subcommittee, where your influence can be especially important. Take action here.
Photo: This is what a strong and powerful girl looks like to Mursheda. The 11-year-old's grandma, Shurju Begum, raises her, and they struggle to make ends meet. Mursheda wishes she could be in school and dreams of being a teacher, but until then, she works in a family's home doing chores. © 2017 World Vision/ photo by Laura Reinhardt