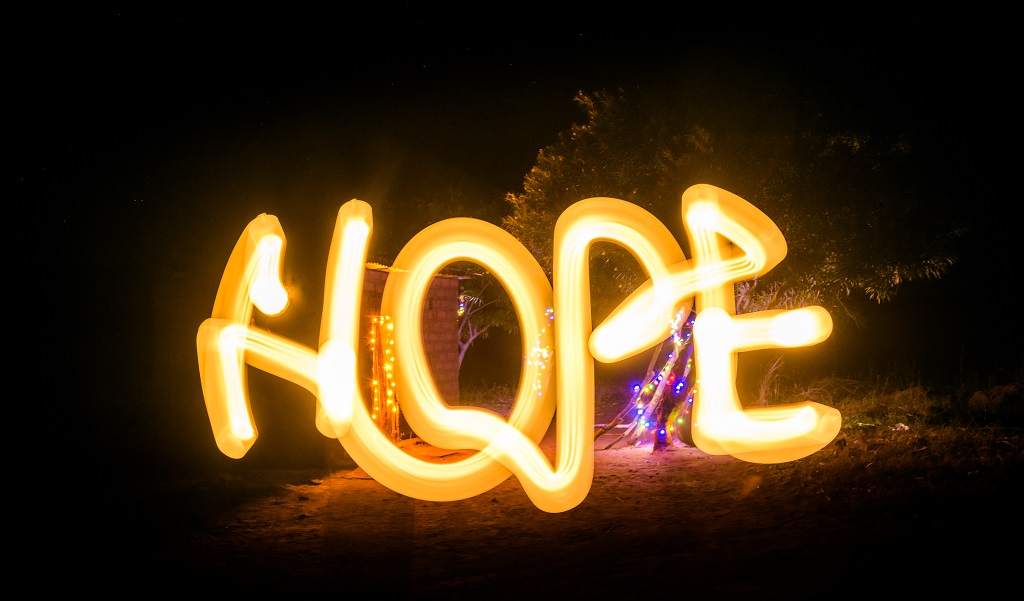 This Advent season we are reflecting on the different candles of the Advent wreath. Advocate and pastor Bob Bouwer considers the fourth candle of Advent, hope, for part four of our five-part series.
By Bob Bouwer
This Advent season I have been thinking about the story of Joseph and his unique situation. What was he thinking? Mary returns from being away and tells him she has some bad news and some good news. Bad news is she's pregnant. Good news is God did it. Imagine the emotional turmoil he experienced – uncertainty, fear, anxiety – all of which could lead him to potential hopelessness.
Maybe you can relate. Many of us have had our worlds rocked in 2017. Fires, floods, terrorism, earthquakes, hurricanes, and political unrest have ravaged our world. It's no wonder many of us feel hopeless.
But let's go back to the story of Joseph (Matthew 1:18-25). In his despair, he has a dream in which an angel appears. This angel was a messenger of God, and through God's spoken word, Joseph found hope and peace. When God speaks, peace comes. Hope is found in the name of Jesus.
The name "Jesus" was very common in Bible times. "Jesus" probably made the year's top ten baby boy names. The name was common, but what was uncommon was the phrase, "for he will save his people from their sins." This means this baby, the Messiah who was long promised, had come to save us.
Joseph was a just man. He knew he had a sin problem. He longed for a Savior from his sin. Common name, uncommon result! Finally, hope was found in the name "Immanuel" (God with us).
Jesus is his name. Immanuel is how he functions. There is nothing more peaceful and hopeful for Joseph's rocked world than to know God's constant presence and attention is now with him.
In the same way, Joseph received peace and hope, we too can receive hope for our world –  hope in God's Word and hope in God's forever presence with us. As it says in Revelation 21:3, ESV:
"And I heard a loud voice from the throne saying, 'Behold, the dwelling place of God is with man. He will dwell with them, and they will be his people, and God himself will be with them as their God."
In theological terms, it's called the "already and not yet" hope of God. Whatever uncertainty, unrest, or fear we face, we have a God who comes to us, who is truly with us!
There is one more thing about Joseph worthy of our attention. After Joseph received the visit from the angel, what does he immediately do? He obeys. In verses 24-25 we see three obedient steps he took:
He marries Mary.
He stays pure until baby is born.
He names the baby "Jesus."
The peace, comfort, and attention Joseph received from God prompted a response of obedience. We would be wise to do the same.
Fear causes us to lose hope. Hope causes us to lose fear. Our obedience to God's grace is a witness to a broken and hopeless world. God becomes more famous as we trust in him more.
Bob Bouwer is the Senior Pastor of Faith Church (RCA) which is one church, eight locations: seven in the greater Chicagoland area and one in the Dominican Republic. He and his wife, Laurie, have raised four children and have five grandchildren. Bob loves the church, mentoring, running, social media, most sports, and coffee. He is a preacher, speaker, discipler, and reluctant writer. He has a passion for visionary leadership and its relationship to healthy churches.
Photo: Words written by lantern light at night with Christmas lights hanging in trees next to a hut in Moyo ADP, Zambia.  © 2017 World Vision/ photo by Jon Warren