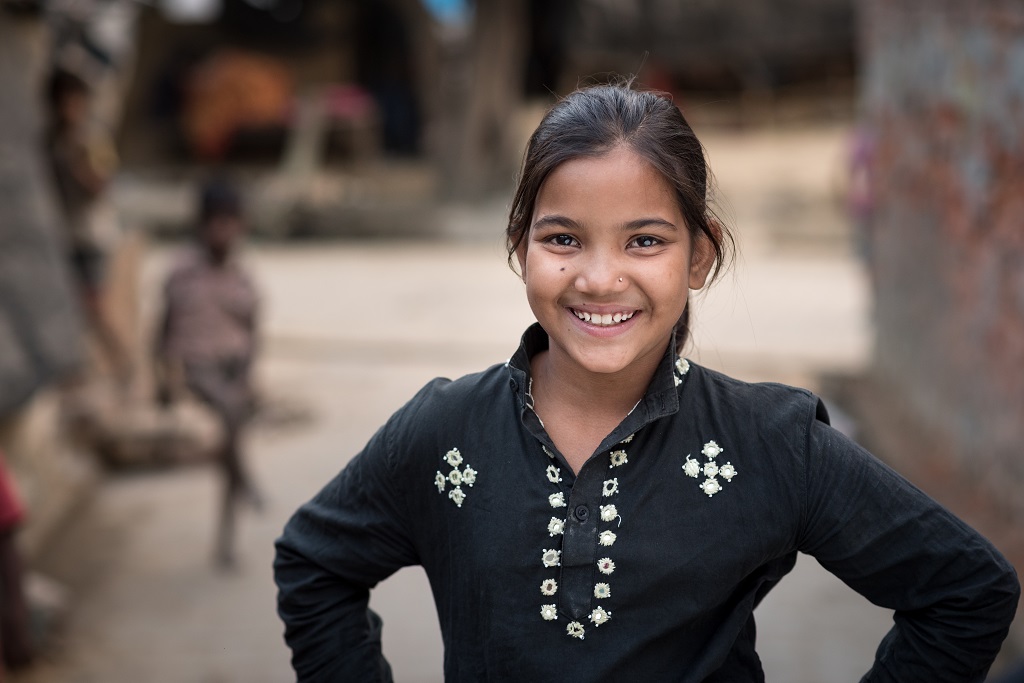 There is hope for the one billion children around the world who are affected by violence. Violence against children includes physical, emotional, and sexual violence, and many of these children suffer other harms – through abuse, neglect, or exploitation. Violence isn't one size fits all; it can include trafficking, child labor, early marriage, and other harmful traditional practices. Regardless of the type of violence, no child should have to experience the harm it can cause to their bodies, minds, and souls. Pray with us, not only for child protection, but also the empowerment of families and communities to help end violence in all its forms.
Pray for the end of violence against children.
Every child, regardless of where they live, is vulnerable to violence. Often the most susceptible and least protected are children living in extreme poverty, children with disabilities, children fleeing conflict, and girls. Pray for the end of violence everywhere and for God to protect children from harm, pain, and discouragement and instead fill them with hope, joy, and love.
God, we know that you value children and that you only want the best for them. Today we ask you to hold them even closer to you and keep them out of harm's way. Please, end violence against children for good.
Pray for protection from child marriage.
In developing countries, one in every three girls is married before reaching age 18. But girls' health, access to education, future earnings, and communities are all negatively affected by child marriage. Pray for the protection of kids from child marriage through programs that educate communities on the dangers of child marriage and give families a hand up out of poverty.
Please be with the children who are married at a young age; protect them from further harm and guide them. And, Lord, we ask you to protect all other children from child marriage. Though difficult circumstances can cause families to think that marriage is the best option for their children, help them realize the potential harm of child marriage and provide them with other ways to keep their families, especially the children, safe.
Pray for the end of child labor and trafficking.
Around the world, 4.3 million children are in forced labor. Not only can these situations cause children physical harm, but they can also block them from reaching their full potential by keeping them out of the classroom. Pray for the prevention of and protection from labor and trafficking for children.
No child should be in dangerous jobs, and no child should be without the opportunity to learn. Lord, please end child labor and trafficking so more kids can grow up experiencing childhood and getting the opportunities they need to thrive.
Pray for education opportunities for children.
58 million primary-school-age children are out of school, but education can improve their job opportunities as adults, mental health and stability, and physical protection. Pray that these children have the opportunity to go to school and learn so that they are closer to reaching their God-given potential.
Father, thank you for giving many children the opportunity for education. But for those who don't have the opportunity to learn — whether it is because they are female and their families feel they would have greater value elsewhere, the route to school is long or dangerous providing opportunities for traffickers, a child is forced to work, or any other reason — open up new doors. Please, provide children in the hardest to reach places with access to quality education in their community.
Pray for a holistic and unified approach to protecting children.
If we solved the problems of child trafficking, child marriage, and child labor, there would still be more than 800 million children in the world affected by violence. But if we address the root causes of these issues, such as ending poverty, improving health, and increasing resilience, increasing access to education and safe places to play, and supporting parents and caregivers, families will be better equipped to take care of and protect their children. Pray for communities, governments, and nongovernmental organizations to work together to find holistic, unified approaches to protect children from all forms of violence.
To truly protect children, we know that there must be a unified approach that tackles these issues at their base, and we know that these problems are complex. But you are bigger than these problems, Father. Bring together people who will work to protect all children from violence and provide them with solutions that will have a lasting impact.
Pray for U.S. leadership and legislation to help protect children from violence.
Bills like the Trafficking Victims Protection Act and continued funding for programs to fight child labor provided by the International Labor Affairs Bureau are just some of the ways that the U.S. government can take the lead and pursue holistic solutions to end violence against children. Pray for bipartisan leadership on child protection issues through the introduction and implementation of laws to end violence. Also, protect these bills from being held up without compromising their strength and effectiveness.
Thank you, God, for leaders that care about protecting children. Continue to guide them toward bipartisan legislation that will bring us closer to a world without violence. Specifically, we ask for the continued funding for programs working to end violence against children and for the passage and reauthorization of bills like the Trafficking Victims Protection Act. Amen.
Next: What does the Bible say about children?
Photo: Sponsored child Preeti Sholanki, 9, smiles near her home. Poor families are more likely to marry off their daughters at a young age. But in this family, two factors lower Preeti's risk of child marriage. Her parents didn't marry as young teenagers – they were 18 and 20 years old — and Preeti is in school with the full support of her parents. © 2016 World Vision/ photo by Eugene Lee