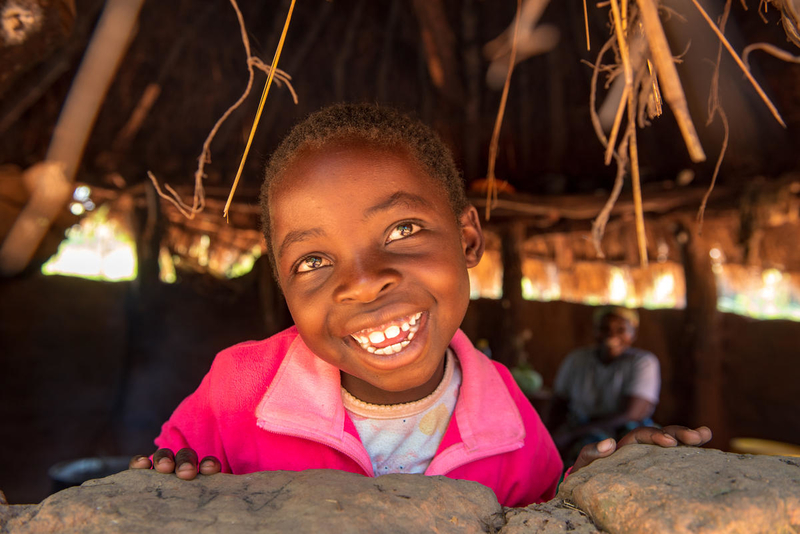 "… even though I don't always agree with [my representative], I've always found his office to be approachable and willing to listen." — Emily S., World Vision Volunteer Advocate
We want to send a huge thank you to everyone who spoke out about global poverty issues in May! When you raise your voice with World Vision Advocacy, you help us more effectively address the systems, policies, and practices that keep people in poverty. In May, advocates took 1,576 actions on behalf of global poverty issues!
Those actions contributed to some big wins. Here's how your voices made a difference in May:
Central America Update: New bill a win
We had great news in May: The House introduced HR 2615, which would protect funding for vital programs in these countries and prioritize strengthening economic growth, anti-corruption, and security in the region. 
This bill is a huge win! Because people raised their voices on this issue, advocates had a specific bill to talk to their representatives about — and they did! HR 2615 was the number one issue that World Vision advocates took action on in May, followed closely by ending hunger for mothers and children. Keep up the good work: Ask Congress to pass HR 2615!
Update on Global Fund: House bill includes full funding!
The House of Representatives passed an appropriations bill that included funding for the Global Fund to fight AIDS, Tuberculosis and Malaria at the level our advocates asked for: $1.56 billion! So many advocates contacted their representatives with phone calls, emails, and in-person meetings to ask for continued U.S. leadership for the Global Fund, and it's wonderful to see that work show results. The House bill is a huge accomplishment!
There is still work to be done for the Global Fund. We need strong support in the Senate to confirm that the Global Fund can continue saving lives and improving global health. Ask your Senators to support this life-saving work.
What's next for World Vision advocates?
Being an advocate requires faith and perseverance: faith that things can get better and perseverance to keep going because ending extreme poverty won't happen overnight. In June, World Vision advocates will start more in-district meetings, send more emails, and continue to lift their voices for the safety, healthy, and opportunity for every child. 
"When I advocate, I think of moms around the world who I know have the same longings for their kids that I have for mine. It's such an honor to share their stories and stand with them in that way." — Anna K., World Vision Volunteer Advocate
To everyone who scheduled a meeting, sent an email, shared a tweet, made a phone call, or said a prayer on behalf of those in poverty, thank you! You made a difference for children and families all over the world!
Special thanks to members of the Volunteer Advocate Community who held in-person meetings in May: Emily S. and Vicki C.!
Interested in becoming a World Vision Volunteer Advocate?
We'd love to talk with you! Fill out the form below and we'll be in touch!
Top photo: Debby, 7, peers out from inside her family's kitchen. (©World Vision 2018/photo by Laura Reinhardt)