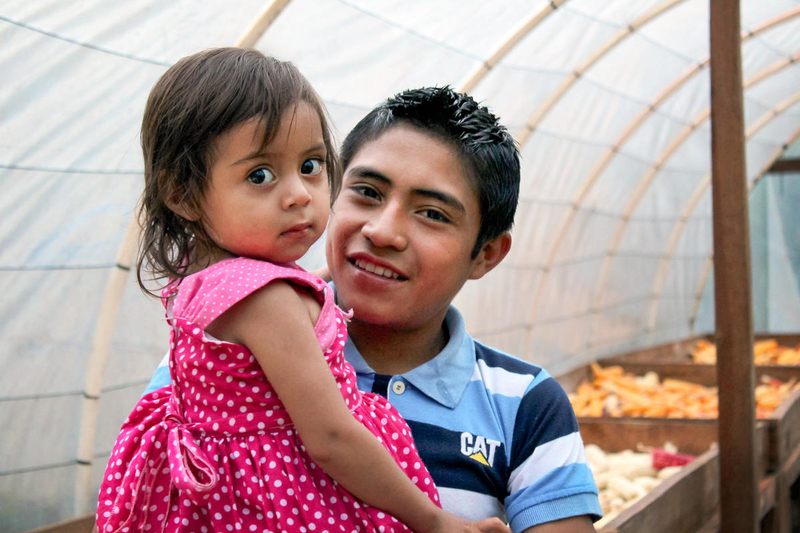 Right now, all over the world, we're working to eliminate poverty. And so are you.
That's because the 1 percent of the U.S. federal budget that goes to foreign assistance is used not only to fund projects led by the U.S. Agency for International Development (USAID), but to help other experienced development organizations (like World Vision!) continue their work to fight the root causes of poverty. USAID partners with organizations like World Vision to fight hunger, provide clean water, reduce child labor, help families after disasters, improve access and opportunities for people with disabilities, and more.
So when you pay federal taxes, you're part of the global work to promote diplomacy and democracy and end extreme poverty.
The data shows us that foreign assistance is effective, but sometimes the real impact can get lost in a flood of statistics. Let's look at examples of how foreign aid affects real people.
Here are 3 examples of how foreign assistance changes lives:
---
Dennis' story: Increasing access for people with disabilities
Story by Laura Reinhardt
Dennis, now 8, was born in Mwala, Kenya. After his birth his parents, Boniface and Winfred, noticed his tiny limbs would neither straighten nor relax. They walked for two days to get to the nearest hospital, where they learned their son has cerebral palsy.
Boniface's faith was shaken. "I felt like God hated me — that it was a curse," he says.
Dennis spent his first five years mostly sitting on the rocky soil at their home, unable to move from place to place himself. He couldn't be left alone. His mother had to stay close to home to care for him. Life felt small.
But in 2011, World Vision started working in Mwala and implemented the USAID-granted funded ACCESS program, which works to improve the availability and sustainability of wheelchairs in the developing world.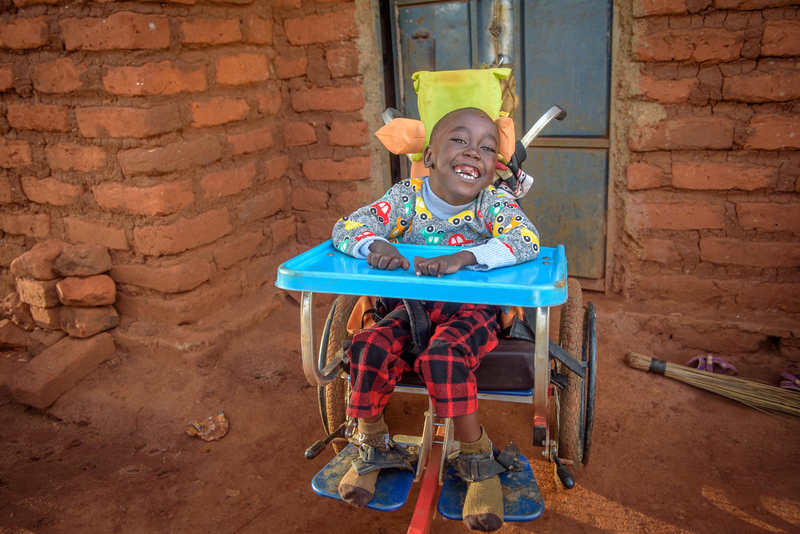 Dennis received a proper fitting for his first wheelchair and his parents learned how to clean and care for it. Now, Dennis can be on the move with his family! But it was more than just the wheelchair that changed the family's life.
Boniface and Winfred attended World Vision-led classes with other parents who have children with special needs to learn about the potential they have that often goes overlooked and about what a blessing they are to their family.
Now, Boniface sees Dennis as a gift from God. "For a parent with a special [needs] child, I would encourage them to take good care of their children and to love them because that is God's plan," he says. "[I would] encourage them to feel like they have a child who has all the potential. They could even be the light to the family."
ACT NOW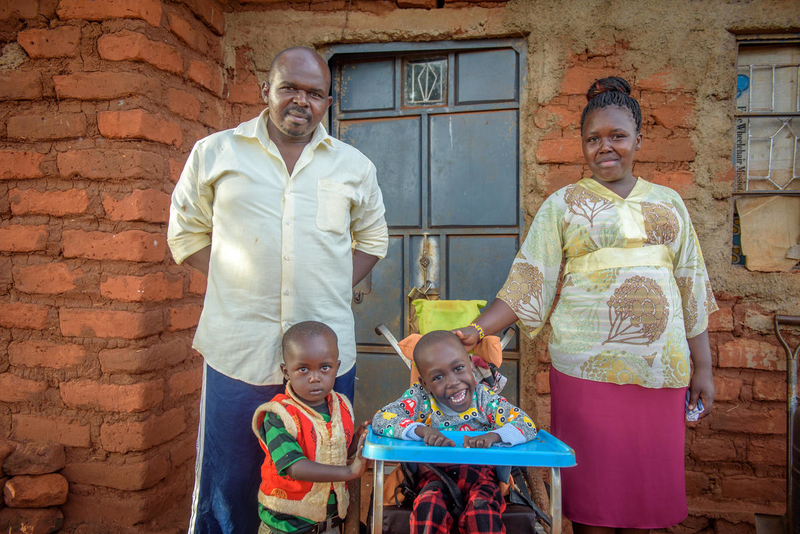 Sobita's story: Increasing food security in Bangladesh
Story by Samantha Urban Tarrant
The southwest coastal region of Bangladesh is subject to a lot of challenges. The area is frequently hit with natural disasters like cyclones and droughts, and increased soil salinity and waterlogging have made life difficult for farmers. As a result, many families struggle to put nutritious food on the table.
Just ask Sobita Sarder, a mother and farmer in Champaful village in southwest Bangladesh. Her land was once barren.
But Nobo Jatra, a food security program implemented by World Vision and funded by U.S. foreign assistance, identified Sobita as a great candidate to be one of their lead farmers. She was trained in climate-smart farming techniques, and now her land has completely transformed.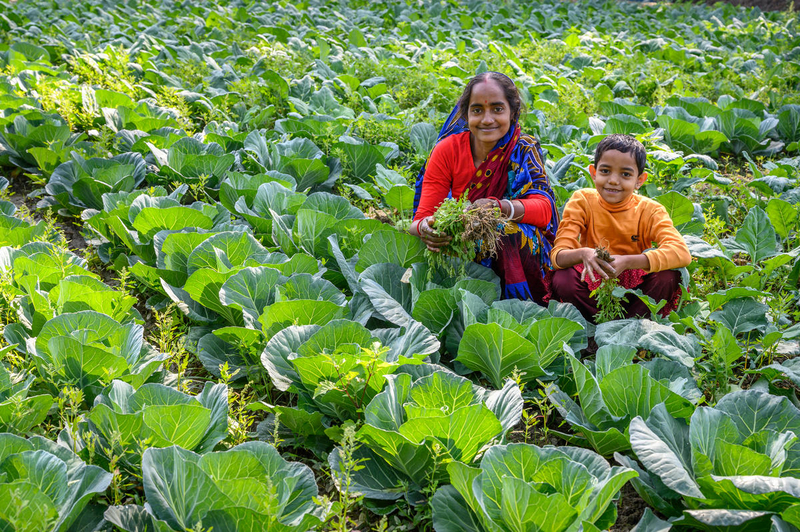 "Before I started, this area was totally barren," Sobita says. "Now we are taking in more nutritious food."
Now, just a year later, she's won a government award for her lush, chemical-free farm. The farm yields more than enough cabbage, carrots, eggplants, and other produce for her family, with plenty to spare to sell at the market for additional income.
As one of Nobo Jatra's lead farmers, Sobita teaches 150 other farmers — all female — about the techniques she's learned that lead to a productive farm. Between her leadership role in her community and the government award for her farm, Sobita has an increased sense of purpose.
"Overall, we are leading a good life," says Sobita. "A better life than before."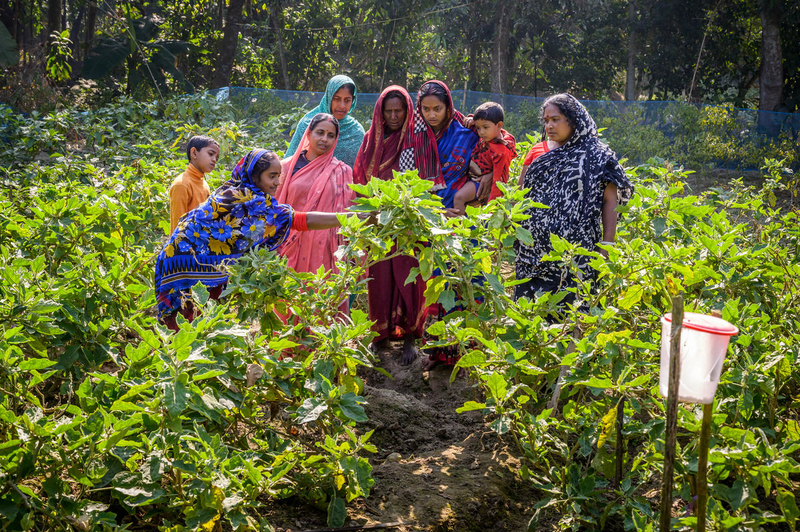 Jose's story: Reducing child labor in Honduras
Story by Kathryn Reid
Jose Solomon Gomez and his wife, Gloria Argentina, are coffee farmers in Agua Caliente Norte community in Honduras. Where Jose lives, it's common for children to go with their parents to the fields either to work or because they are too young to stay home alone. Nearly 58% of Honduras' 500,000 child laborers work in agriculture, including coffee farming.
Children who work on farms are vulnerable to exploitation as workers and are among those who are most likely to migrate to cities or abroad. They are also likely to drop out of school after sixth grade, if not before. Many of them live in small communities that don't have a secondary school, and their families can't afford to pay for transportation to the city.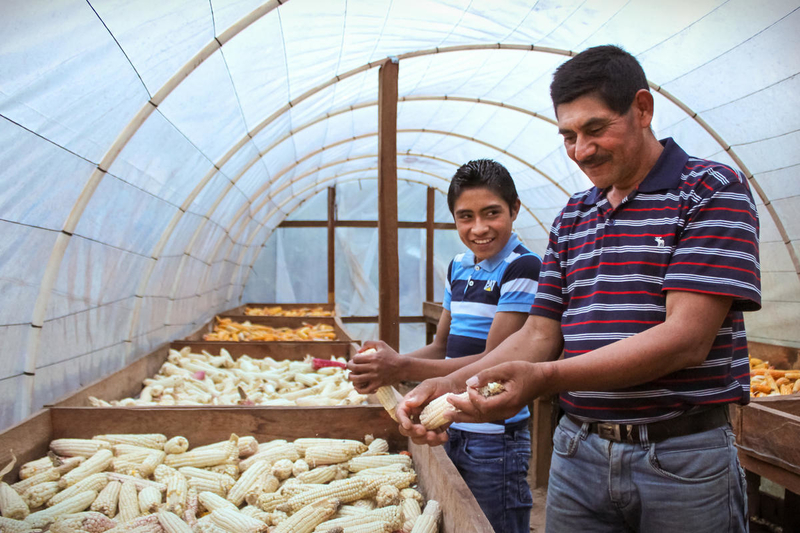 World Vision has targeted the coffee-growing areas of western Honduras as part of its U.S. Department of Labor-funded Bright Futures project. Its goal is to reduce child labor and improve labor rights by organizing communities around educational services and livelihood support.
Jose and other community members attended a World Vision workshop where they learned more about the harms of child labor and strategies to reduce it. Now the secretary of the local child labor committee, Jose proposed that the community join with World Vision to build a children's center where kids can stay while their parents worked in the fields.
Now, children ages 3 to 10 come to the education center to safely learn and play while their parents are at the coffee farm.
"In this community, we have made advances against child labor this year," Jose says. "I tell parents that education is the only legacy they can leave their children."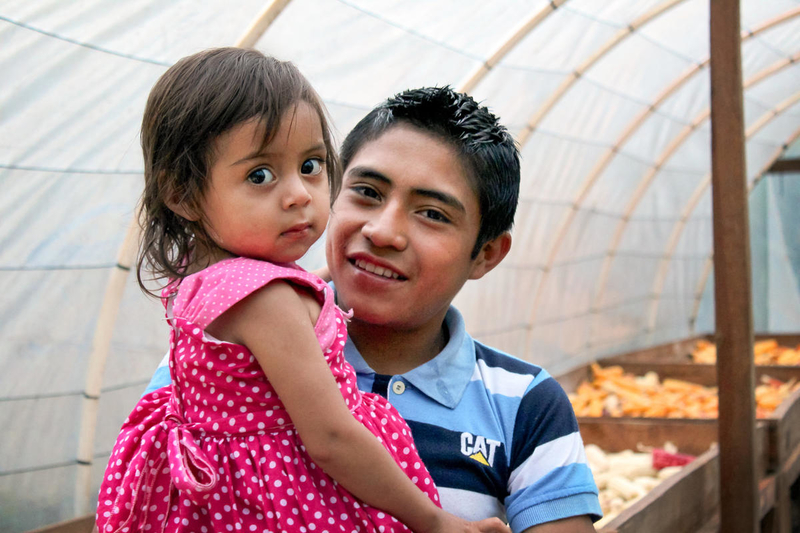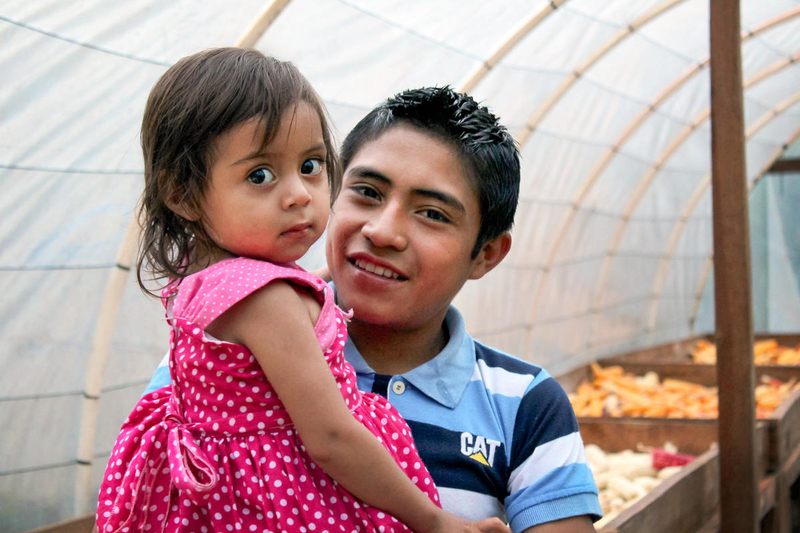 ---
In Kenya, Bangladesh, Honduras, and all over the world, World Vision is working with communities to address the root causes of poverty and injustice. The partnership of U.S. foreign assistance helps us increase and scale our work so we can reach more people, more effectively.
To reach our goal of ending extreme poverty by 2030, we'll continue to work with the U.S. government, local governments, and other partners to create lasting solutions. We're grateful for every partner God had given us!
Help us continue this work by asking Congress to protect the 1% of the federal budget that funds foreign assistance. Help lift up the programs that empower people like Dennis, Sobita, and Jose!
---
ACT NOW!
Ask Congress to support foreign assistance funding.
Top photo: Arnahum, 13, holds his two-year old niece, Gloria Ivania. (©2019 World Vision/photo by Sarai Villa)