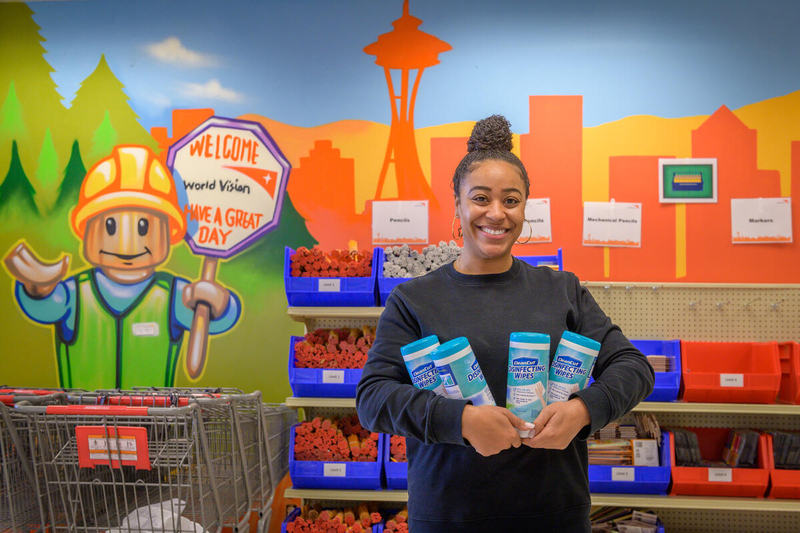 I'm known among my friends and family as someone prepared and dependable in a crisis. Need a ride somewhere? I've got you. Trying to make a decision and need a level head and sounding board? I'm your girl. Desperate for some childcare or a dog sitter? Let me know what time to come over.
But I have to admit, I often approach the crises of others with a mindset of wanting to "fix" it, or at the very least, be someone who can take on a task and finish it for you. Sometimes I miss the chance just to simply tell someone I'm thinking of them or to give them a hug. I get a little too focused on a bigger definition of what I can do to help and can lose the perspective that sometimes all that is needed is to show compassion in the midst of crisis.
We are now in the middle of a pretty unprecedented crisis. Coronavirus, which causes COVID-19, is causing massive disruption to our lives, economy, and perhaps our sense of well-being. While the Bible tells us not to be anxious (Jesus is in the boat with us and he's sleeping!), our human nature, even as Christians, can make it really hard. To then let go of our own anxieties, needs, and stresses and to think about others, can be even harder.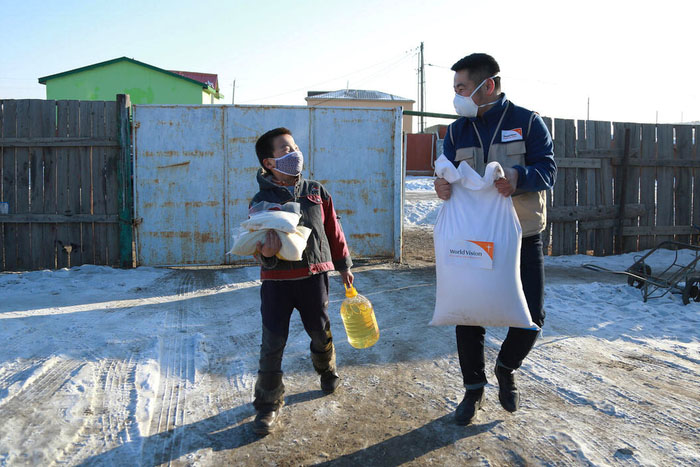 What I've found so encouraging, however, are the ways I've seen compassion displayed by so many. From musical performances on balconies in Italy to neighborhood volunteer lists to help support the elderly and vulnerable, many of us are finding ways to connect to one another and show that we care. We might be ordering more takeout than usual to help support local restaurants and checking in a bit more often with family members and friends. These are all ways that we can show compassion even as we try to navigate our own challenges and unknowns.
But if you are like me, and you also need that tangible sense of helping and actively showing compassion, here are a few ideas:
Connect with your local food bank. Many are looking for volunteers to help put together meals for seniors or other vulnerable populations.
Give blood! Blood drives are being canceled, which could lead to shortages in blood supply. Go to redcrossblood.org to find out where you can safely still give blood, or search on the web for "donate blood near me" to find other alternatives.
Write notes or donate books, puzzles or adult coloring books to your local elder care facility, nursing home or a senior you know from your neighborhood or church.
Donate to an organization that is responding to the crisis. At World Vision, we have activated a global response to coronavirus, responding across 70 countries, including the U.S. Learn more about what we are doing and how to help.
We also ask you to join with us in prayer, one of the ultimate forms of compassion, for those who are anxious, those who are sick, those who are on the frontlines like health care workers, and those who are lonely. We pray for those who have lost jobs and income and those who are still going to work keeping stores stocked, driving buses, keeping the lights on, delivering the mail, and doing a whole host of other jobs. We also pray for our government leaders — the President, Vice President, Congress and the many others involved in trying to make wise decisions for our country.
Together we can face unprecedented times with unprecedented compassion — even if we have to get more creative with how we reach out!
And let us not grow weary of doing good, for in due season we will reap, if we do not give up.

— Galatians 6:9 (ESV)
Next: COVID-19: How World Vision is responding and how you can advocate for more
---
ACT NOW:
Let Congress know you're praying for them. It could be just the encouragement they need!
Top photo: Jasmine Blackwell teaches fifth grade at a school in South Tacoma. She stopped by World Vision's teacher resource center in Fife, Washington to pick up teaching supplies, which included much-needed sanitizing wipes and hand sanitizer. © World Vision 2020/photo by Laura Reinhardt