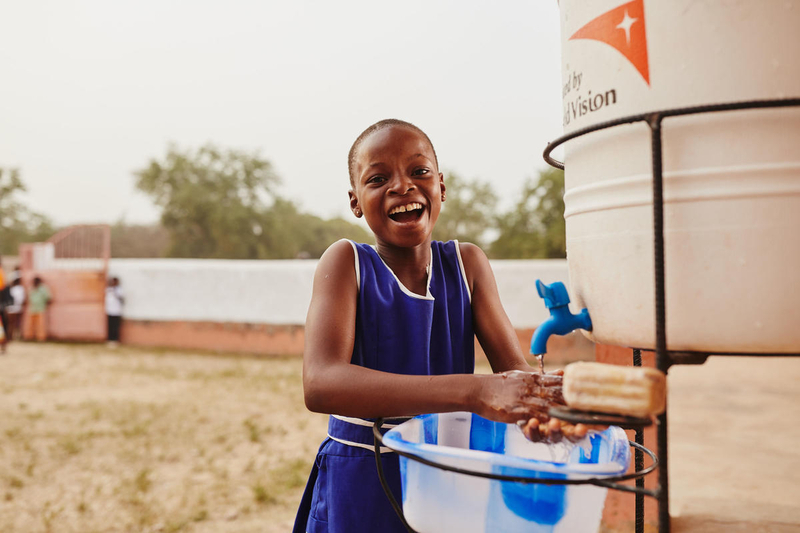 Well, March is over. Most of us were glad to see it go. But even as it fades away in the rearview mirror, we know that God was not asleep in March. In fact, we imagine God was hearing more prayers than usual last month!
Advocates were busy, too. March had us moving forward with both old and new business and ramping up our in-person meetings with Congress (and then socially distanced meetings once in-person was no longer wise!). We soon found that business-as-usual wasn't going to work in March, but that didn't stop us from being about our Father's business! Here's how our advocacy marched on:
COVID-19 response and advocacy
As we watched (and prayed about) the spread of the COVID-19 pandemic, we shifted our work to reflect current needs. World Vision U.S. programs started distributing hygiene kits to vulnerable families, and our programs around the world began ramping up protections for communities and support for health workers. (Learn more about our response.)
World Vision Advocacy shifted as well. Nonprofits will be key to responding to the pandemic, especially in vulnerable communities, and we're asking Congress to support nonprofits in their next coronavirus response bill.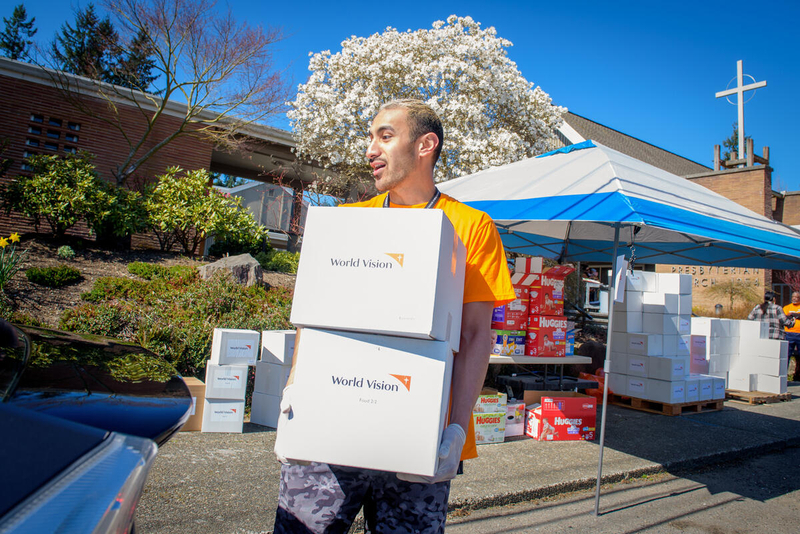 The Global Fund gets flexible
Remember the Global Fund? Your thousands of actions helped push Congress to recommit the U.S. to supporting the Global Fund to Fight AIDS, Tuberculosis and Malaria. We were already excited that the U.S. would help the Fund continue its life-saving work, and now we're excited to hear that the Fund is adapting to current needs by allowing recipient countries to use part of Global Fund finances to fight COVID-19 using the health systems the Fund already has in place. Thanks for being flexible in order to meet pressing needs, Global Fund!
Speaking of flexible health agencies…
Global Fund certainly isn't the only health organization that's proven flexible lately. You may have heard us talking about Gavi, the Vaccine Alliance, which provides immunizations for millions of vulnerable children. Gavi can provide a child with all 11 immunizations recommended by the World Health Organization for only $28! Now, Gavi is also adapting by continuing its immunization work and helping countries defend themselves from COVID-19. We loved Gavi before because it provided a cost-effective way to protect kids from preventable diseases, and now we love them even more! (Ask Congress to support Gavi's life-saving work.)
More meetings with Congress — from a safe distance, of course!
Our World Vision Volunteer Advocate Community started meeting with their members of Congress in February, and in March they continued to meet with them about the importance of International Disaster Assistance funding to help countries respond to crises. As COVID-19 continued to spread, the importance of this funding became even clearer to Advocates and to members of Congress — disasters can strike anywhere, and it's vital that nations have support in responding quickly.
In total, Volunteer Advocates held 31 meetings in 20 states! Oh and don't worry — "in-person" meetings soon shifted to conference call meetings to keep everyone safe. Thanks for making an impact even when you couldn't meet face to face!
Special shout-outs to these Volunteer Advocates for holding in-person/online meetings: Mike L., Flavie A., Joe S., Marvin B., Cheryl R., Chris K., Women of Vision Columbia-Willamette, Jennifer W., Fiona M., Cathy W., Debra C., Erin D., Sarah E., Carol S., Stan S., Lennie K., Jennifer J., Ami C., Mary C., Women of Vision Charlotte, Sydney S., Cyndi B., Mike A., Chaz N., Brian W., Sherri V., Sean F., Michelle A., and Preston J! Thank you!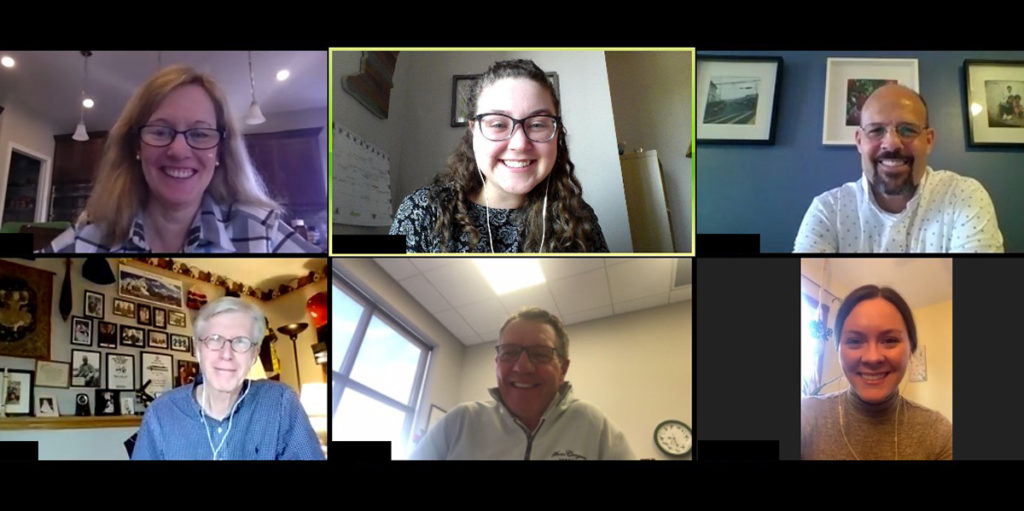 Top actions of the month:
They may have been stuck at home, but advocates were not inactive in March! These were your top actions last month:
Support for foreign assistance: 9,114 actions!
Support for maternal and child health: 4,023 actions!
Support to end child labor: 3,515 actions!
Bonus note: If you sent an email to Congress about the Maternal and Child Health letter, which supports strengthened nutrition and health programs for moms and kids, you'll be pleased to know that the House had 183 members sign on, an increase of 37 from last year. The deadline to sign the Senate-side letter has been extended to April 10, so you can still reach out!
Call to prayer:
Our national and local leaders are facing tough decisions. They're facing pressure from all sides while worrying about the safety of their loved ones. We've always asked them to make wise, compassionate decisions, and now they need that wisdom more than ever.
Will you let them know you're praying for them? The Bible calls us to pray for our leaders at all times (1 Timothy 1:1-3), and during a time of extreme stress and critical decisions, we can encourage them by letting them know we're taking time to pray for them!
We aren't sure what April has in store for us, but we do know that God will have more work for us to do. We'll keep praying and we'll keep advocating for justice. Thank you for not losing heart even when times are dark.
God is our refuge and strength,

an ever-present help in trouble.

Therefore we will not fear, though the earth give way

and the mountains fall into the heart of the sea,

though its waters roar and foam

and the mountains quake with their surging.

— Psalm 46:1-3
ACT NOW:
Let Congress know you're praying for them!
Top photo: World Vision's Excellent Kids Club in this Ghana community engages children to learn more about sanitation through good hand-washing techniques. (© 2018 World Vision/photo by Ben Adams)