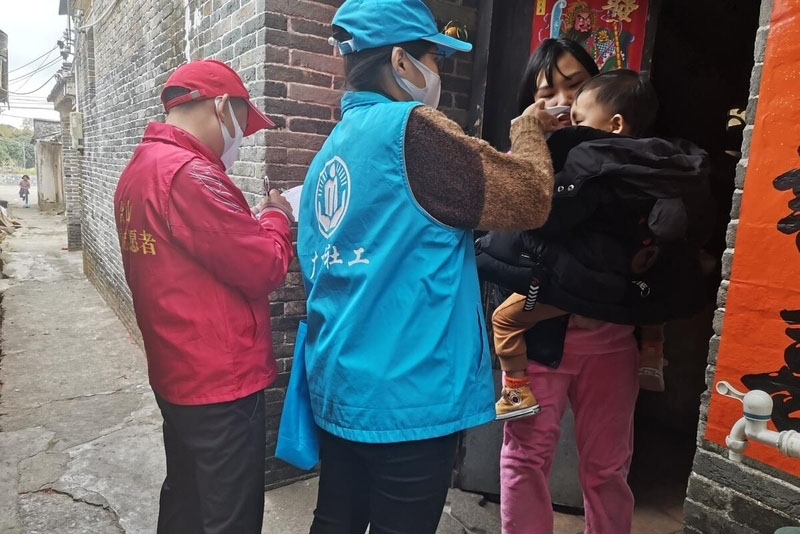 Lately, we're all feeling extra grateful for our healthcare workers. While a pandemic brings the value of our community health workers to the forefront of our mind, the truth is that they, and those who support them, are always doing amazing things! They cheer up sick kids, find unique ways to communicate health messages, and figure out how to provide the best care even in less-than-ideal situations.
In honor of those working tirelessly to help keep the world healthy, we wanted to highlight a few healthcare heroes from around the world:
Mu Mu in Thailand
Story by Winai Sittinukulchai
Ranong District is a small province in the south of Thailand whose economy relies primarily on the fishing industry. A quarter of the population is made up of migrant workers, mostly from Myanmar. Communities are crowded and made up of children, adults, and the elderly. Just one person with COVID-19 could spread the disease rapidly.
Migrant workers face an added challenge: Though they are equally susceptible to infection, a language barrier makes it harder to receive messages about prevention that public health officials are trying to spread. World Vision Thailand has joined hands with the Ranong District Public Health Office to help get the word out to the migrant community.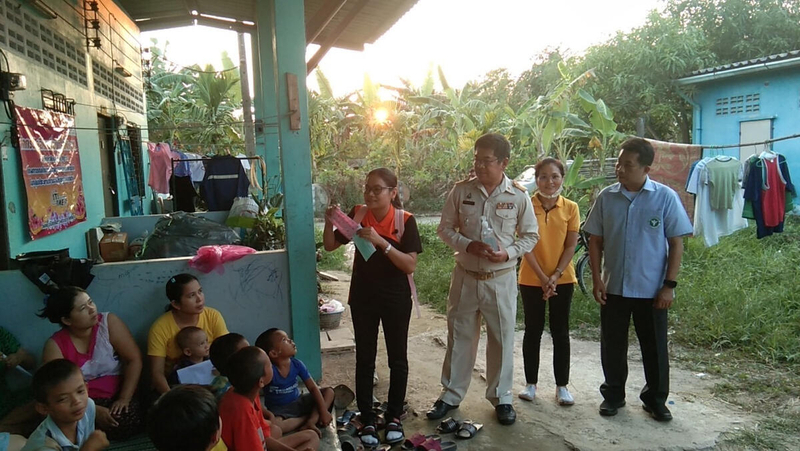 Their joint efforts have helped established a network of health volunteers who live in migrant communities who can help overcome the obstacle of cross-cultural communication, translate health materials, and help get patients to treatment quickly if needed.
Mu Mu is one of those health volunteers. She serves as an interpreter, helping communicate important messages about how to avoid coronavirus infection. "As a Myanmar national, I'm glad to do my part, I don't help only my Myanmar migrant friends who work in Thailand but also the Thai government by supporting public health promotion, especially in the middle of the pandemic right now," Mu Mu says.
Thitya, a World Vision staff member in Ranong province, says that the outbreak won't be controlled if they only focus their efforts on Thai nationals. Health volunteers like Mu Mu make it possible to get important messages to both groups equally and put a response plan in place.
Thankfully, proactive measures taken through the collaboration of the Thai government, World Vision Thailand, and health volunteers like Mu Mu, have helped everyone in Ranong province access prevention knowledge. As of March 31, Ranong has no reported cases of COVID-19.
Learn more about World Vision's global COVID-19 response.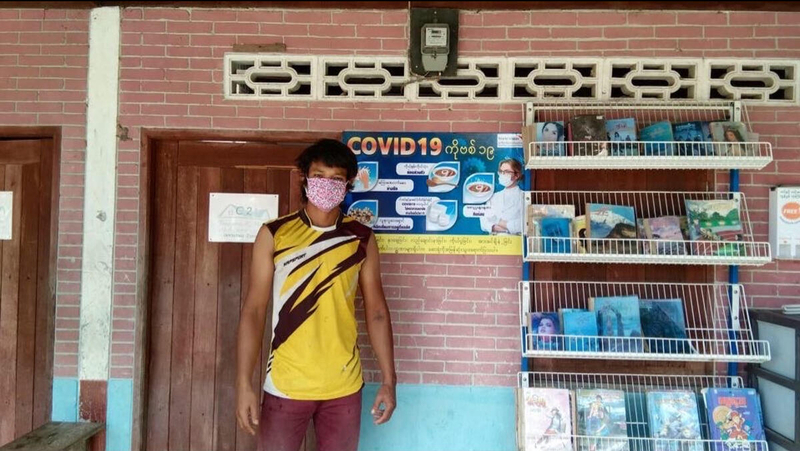 Min in China
Story by Cassandra Li
Min has been a community-based social worker in Yangjiang City in China since July 2017. Her duties have generally entailed handling expense claims, helping children, and managing volunteers.
But, like all of us, her life changed after COVID-19.
When the outbreak hit Yangjiang City, the government requested citizens stay home in quarantine. That's when Min and her colleagues went into action. They started visiting community residents regularly to take temperatures, distribute prevention information, talk about the importance of staying home, and help ease panic.
After schools announced that classes would be going online, Min and her fellow social workers began checking in with students via phone calls and WeChat to make sure students could participate in online classes. In some cases, they invited students without the needed equipment to use computers at the social work station, even helping students with their homework when needed.
But Min began to worry when she and her fellow social workers started to run short of protective gear. If she and her coworkers couldn't have proper protective equipment, they could pose a risk to the children coming in to do their studies. Thankfully, World Vision provided the social work stations with additional supplies, including critically needed disinfectants.
"I am grateful that World Vision has us social workers in mind, and to fight by our side in this difficult time. Your action is like sending charcoal in snowy weather," Min says. Now the social workers can sterilize equipment thoroughly after their daily rounds, keeping themselves and the kids they work with safe. Min is looking forward to the day when the pandemic is over and everyone can return to their normal lives.
Dave in Seattle, Washington
Story by Sevil Omer
A shortage of masks, protective gear and medical supplies posed a great concern for Dave Kwok, executive director of HopeCentral, a faith-based pediatric primary care and behavioral health clinic in the Seattle-area.
"We've been trying to get masks for a couple of weeks and not clear what the supply chain looked like," Dave says. "I just couldn't and can't get my hands on any."
While children are at lower risk, Dave shared it was critical to keep the kids' caregivers and the larger community safe.
Earlier this week, pallets of medical personal protective equipment arrived at the World Vision warehouse in Fife, Washington. The shipment of masks, gloves, gowns, and coveralls were distributed to Puget Sound-area health care workers.
Dave garnered a banana box filled with medical gowns, surgical gloves, and hand sanitizers. World Vision also supplied the health care director with a cart filled with containers of disinfectant wipes—and boxes of surgical masks for his team. His clinic staffs three pediatricians and a team of psychologists who serve 1,000 children.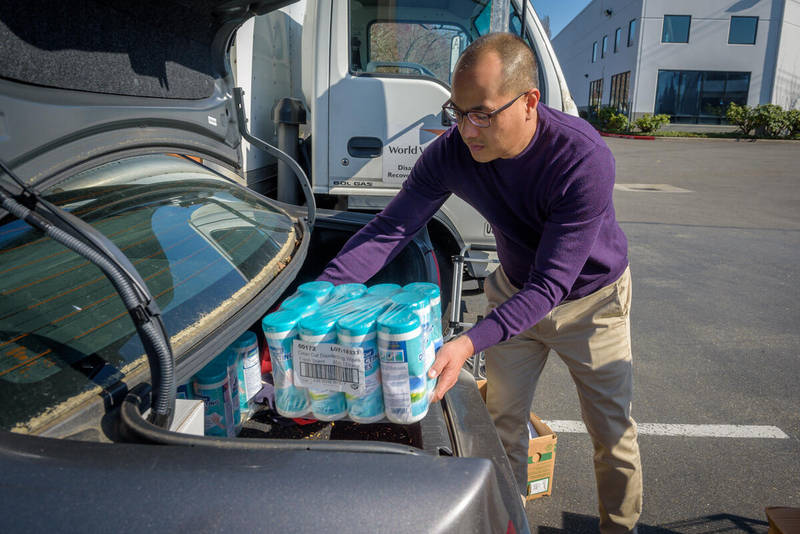 "It's been helpful in a season that so much is unknown, but for World Vision to be responsive, a resource that we can have a dialogue with—that is super helpful," Dave says. "We don't push our faith out to the families we serve, but in a time such as this, we want everyone to know that God is much bigger than this coronavirus."
---
Even in times of worry, our hearts can be full of gratitude. We're grateful that God is good, and that God's given us so many amazing people to help in times of trouble: doctors, nurses, social workers, volunteers, and (insert your hero here)! Thank you for answering the call to serve the vulnerable.
We're also grateful for the funding that helps support these amazing people, some of which comes from the U.S. foreign aid international disaster assistance account. With the combined efforts of governments, humanitarian organizations, and amazing community health workers, World Vision is able to respond in some of the most challenging situations around the world. Thank you!
Give thanks to the Lord, for he is good;

his love endures forever.

— Psalm 118:1
ACT NOW:
We ask that the U.S. Government continue to robustly fund foreign assistance programs, including funds for child protection, early childhood care and education, basic education, global health, and humanitarian response. We ask that these funds be directed through the International Disaster Assistance account in order to remain flexible and adaptive to context and needs.
Top photo: Min went door-to-door to help community residents take their temperature daily. © World Vision 2020