Estimated read time: Seven minutes
Each year, during the month of March, we take a step back to reflect on our collective progress towards gender equality. Women's History Month is about celebrating the contributions of women and girls and recognizing the gaps that persist in our movement towards global equality. However, for many women and girls today, gender equality feels farther to reach than ever.
In World Vision's global programs, the devastating and compounded impacts of COVID-19, climate change, and conflict have created a triple threat for women and girls, pushing them further to the margins of society and exposing them to physical and psychological harm. Since the beginning of the pandemic, there has been a surge in sexual and gender-based violence (SGBV), now referred to as a "shadow pandemic." Two years in, 1 in 2 women report that they, or a woman they know, have experienced violence due to socioeconomic stressors, movement restrictions to prevent the spread of COVID-19, and limited-service provision.
As climate disasters become more extreme and frequent, many families in affected areas struggle to feed their children or send them to school, resulting in greater numbers of child marriage. UNICEF estimates that 10 million additional child marriages may occur before the end of the decade, threatening years of progress in reducing the practice.
Global estimates also suggest that in 2022, 274 million individuals will need humanitarian assistance, a sizeable increase from last year, which was already the highest figure in decades. In humanitarian contexts, women and girls are commonly denied basic human rights (such the right to health care), excluded from decision-making, and at least 70 percent experience SGBV, compared to 35 percent in non-humanitarian contexts.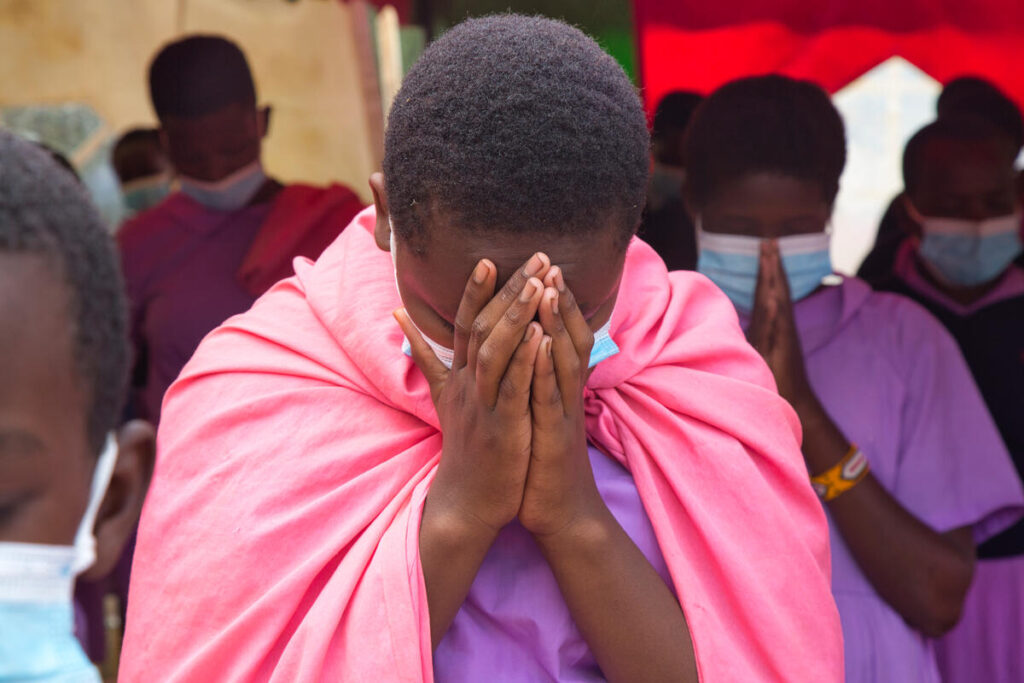 How can we prevent violence against women?
World Vision works to prevent SGBV through short-term and long-term action to stop violence from occurring . Some of these approaches include ensuring sufficient lighting and security patrols are in place from the onset of establishing displacement camps, organizing awareness campaigns about GBV, and working with communities, particularly men and boys, to recognize and address discriminatory practices).
In South Sudan, political conflict, compounded by food insecurity, economic challenges and drought, have caused massive displacement, violence, and hunger. About two-thirds of the population are in need of aid. The country also has some of the highest rates of teenage pregnancy and maternal mortality in the world. Many factors contribute to teenage pregnancy, such as girls being removed from school due to a lack of school fees, peer pressure, poverty, and a lack of access to resources to avoid pregnancy such as family planning.
At the age of 14, Aniiri Moses, who lives in Yambio County, became pregnant in just three months after being married for a bride price. Pregnancy for Aniiri was difficult. She admits being "stressed and sick with malaria" and "wondered if I was going to die during delivery."

Susan Baito, a midwife in Yambio State Hospital, explained that many girls, "have no idea of maternal health services." Advised by traditional birth attendants, they push their babies before the actual labor time leading to complications for the mother and baby, Susan said.

Early in 2021, World Vision, with support from Health Pooled Fund (HPF) ,identified and trained 450 vulnerable adolescents and young mothers including 14 girls with disabilities, in adolescent sexual reproductive health. The intervention was intended to prevent GBV by educating them on their rights and to help girls to make better informed health-related decisions .

Aniiri is one of the young women who now belongs to this group. When she gave birth to her second child, Aniiri says was able to reach the hospital and get the help she needed in time for delivery. "Now I am more aware of reproductive and maternal health services needed to keep the girls and their babies during pregnancy and at birth safe," Aniiri says.

Stephen Leonard, the HPF project manager, shares that the information about reproductive health is being widely shared through the initiative, as participants in the initial training act as peer educators who "go further to convey the messages to other girls within their various communities." To read more about World Vision's child-focused GBV work in South Sudan, see here.
In addition to prevention, World Vision works to mitigate SGBV by taking steps to reduce the severity of GBV for affected populations (e.g. ensuring that reports of GBV "hot spots" in refugee camps are immediately addressed through risk-reduction strategies or supporting the recovery and preventing revictimization of GBV survivors by facilitating their access to care and support as soon as possible following an incident).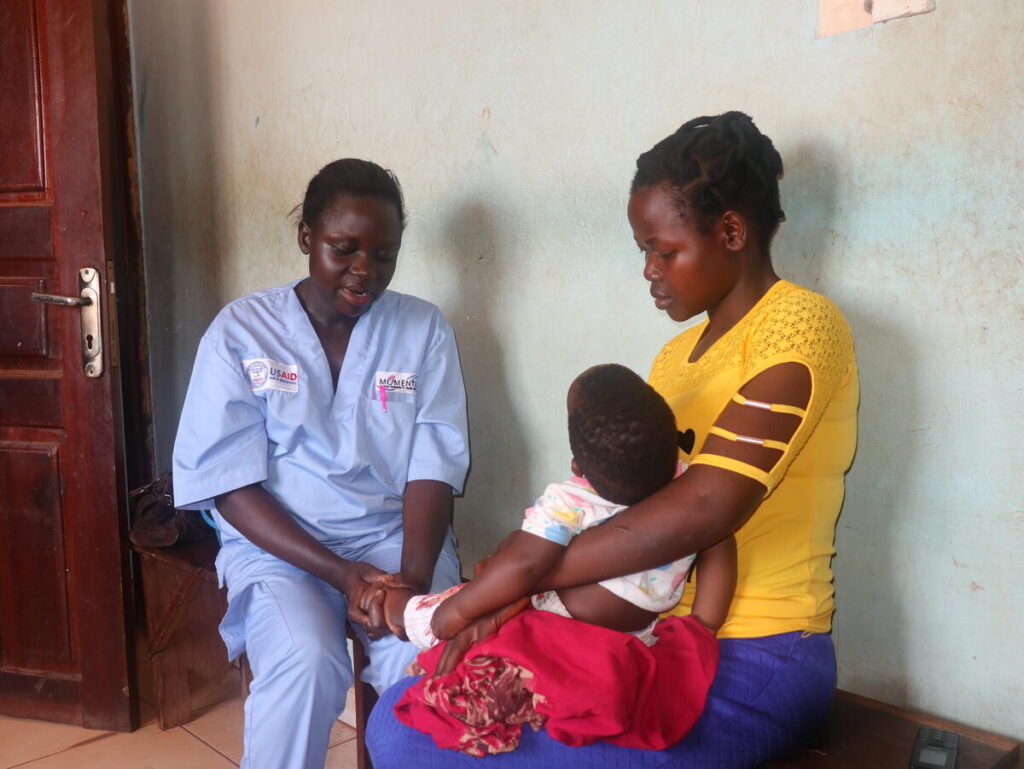 How can we respond to this violence?
Finally, World Vision responds to GBV through a set of specific and holistic actions related to survivor-centered care after an incident (e.g. case management, reporting and referring women and girls to specialized services, or providing cash transfers to help women and their children meet individual or family needs). World Vision also offers training and capacity development opportunities to religious leaders and interfaith networks, empowering them to respond to GBV cases, report and refer, and support survivors in their faith communities.
In many parts of the Democratic Republic of Congo, for example, sexual violence is used as a weapon of war. According to Christine Amisi ("Dr. Tina"), Executive Secretary of the Panzi Hospital, an average of 1,152 women are raped every day in the DRC with devastating impacts on individuals, families and entire communities, including mass displacement, the spread of sexually transmitted diseases, increased poverty and the destruction of social cohesion.
"We realized early on that medical care wasn't enough to treat survivors," said Dr. Tina. "We take a holistic approach that combines medical health, psychological and socio-economic support." This holistic approach in DRC includes an innovative therapeutic music program called Healing in Harmony (HiH), which works to build the resilience of young women and girls to cope with the trauma of violence, and reduce anxiety, depression and PTSD through creative expression and education.
"Grace", one of the participants is a 19-year-old artist and young mother who shared her story after entering the program:
"The story of my life makes me sick," she said. "In 2017, there was a war in our province. The militiamen entered our house by force, killed my sister and then my grandfather who paid my school fees. In the end, they raped me and I ended up with an unwanted pregnancy.

Since that time, I dream of the atrocities of the militiamen as if it was happening now. I live in total despair and I am ashamed when I see my colleagues who progress in school." After going through the HiH therapy and music sessions, she realized she was not responsible for what happened to her. Her nightmares diminished and she no longer feels shame and despair.

"My thoughts about my life, my environment and my future changed. I relieved myself by sharing my story. I feel good with my body and feel connected to the child I thought I will never love."

Now Grace's desire is to go back to school and study like her peers, with World Vision's support, regardless of others' perceptions of her and her situation.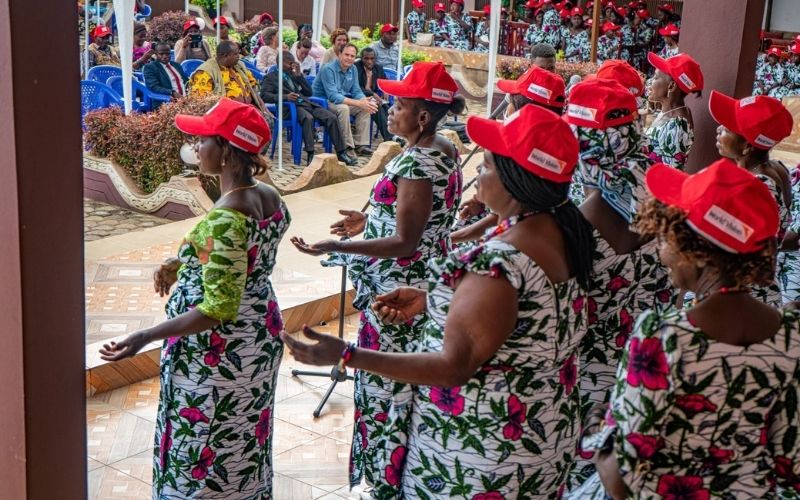 How is World Vision leading the effort to address violence?
World Vision is a global leader in addressing sexual and gender-based violence in humanitarian contexts. This year, World Vision International's President, Andrew Morley, has assumed an important new leadership role on the Inter-Agency Standing Committee (IASC) Championship on Protection from Sexual Exploitation and Abuse and Sexual Harassment (PSEAH). The role of the IASC Champion is to advocate for stronger engagement from the IASC community, to improve institutional responses to PSEA and sexual harassment and to promote PSEA as a political and operational priority in emergency responses (read more here).
World Vision is also a core member of the GBV Area of Responsibility (AoR), partnering to improve the effectiveness and accountability of humanitarian action for the prevention, risk mitigation, and response to all forms of gender-based violence. World Vision is particularly well-positioned to prevent, mitigate and respond to SGBV due to our long-standing presence in those communities where we work, partnerships with local community and religious leaders, our focus on child well-being, and our use of evidence-based strategies to support women and girls across multiple sectors.
World Vision's 2020 Gender in Humanitarian Action Policy establishes a set of principles for our work in humanitarian contexts, describes the areas of intervention, and outlines an accountability framework, in line with the IASC GBV guidelines.
Sexual and gender-based violence is a blatant violation of human rights and directly hinders the opportunities for children to develop and achieve their God-given potential. At World Vision, we believe that God desires all His children to experience abundant life (John 10:10), including the right to live free of violence and abuse.
Use your voice today to call on Congress to protect women and girls from violence, ensure survivor-centered support from the very start of emergencies, and empower women and girls as leaders in humanitarian response. Ask your representatives to cosponsor the Safe from the Start Act (H.R. 571, S. 765)!
ACT NOW:
To learn more about World Vision's work with faith-based actors to address SGBV in emergencies, we invite you to join us for an upcoming NGO CSW side event on March 15th at 8:00 AM EST, "Incorporating Gender and Social Inclusion (GESI) and faith-based responses to SGBV in emergencies." You can register using the link here.
Top photo: Aniiri, a mother of two at age 18, is part of a group in South Sudan. This group is made up of young women who run awareness campaigns in their community about reproductive health and educate women on their rights. (©2021 World Vision/Scovia Faida Charles)