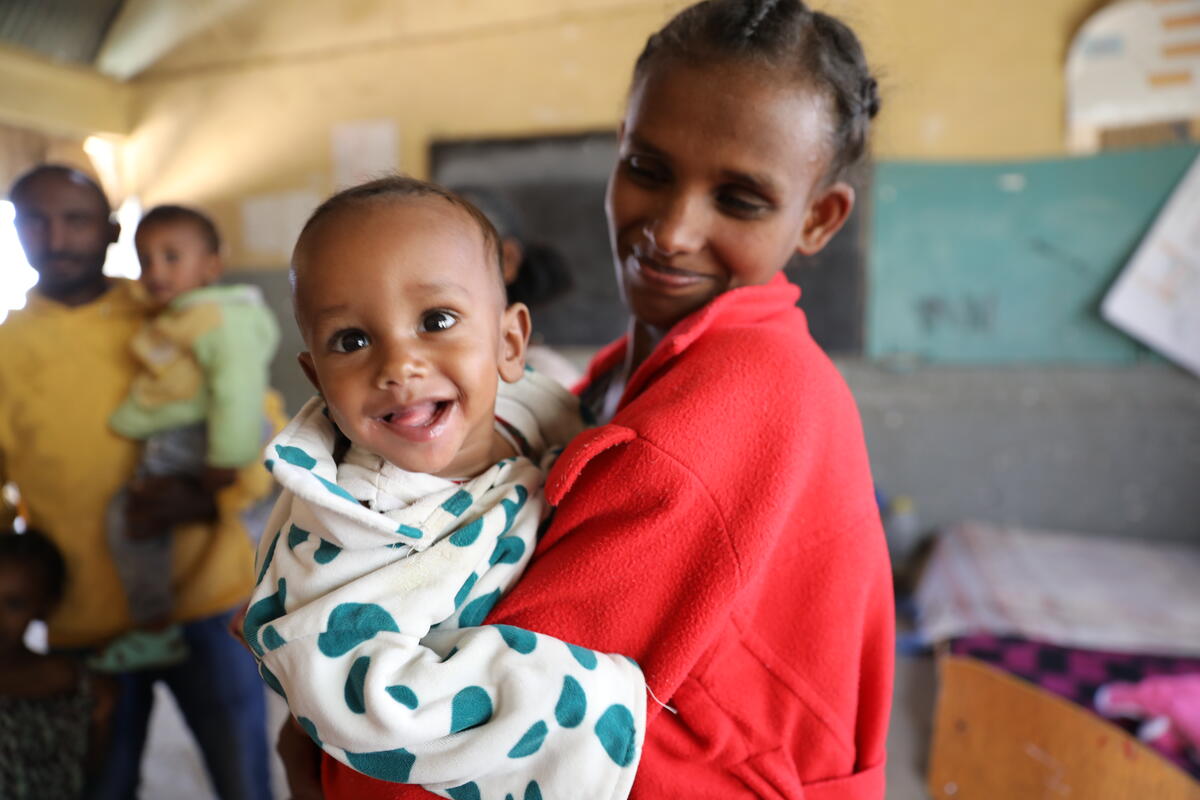 Estimated read time: Four minutes
Written by guest editor Caleb, a student from Colorado. He is a part of our Whole Child Whole Future youth advocacy.
My father was three years old when his family fled Communist Vietnam. They were among the thousands of Boat People – desperate families that risked their lives at sea because staying home was not an option. Statistically, my father was supposed to die anonymously in the South China Sea.
But he didn't. After days of drifting in the open ocean, the small fishing boat holding my father's family was rescued by a World Vision mercy ship. Humanitarian assistance saved a suffering child on the brink of death. It saved my father.
Humanitarian assistance is why I can sit here today and write this my story.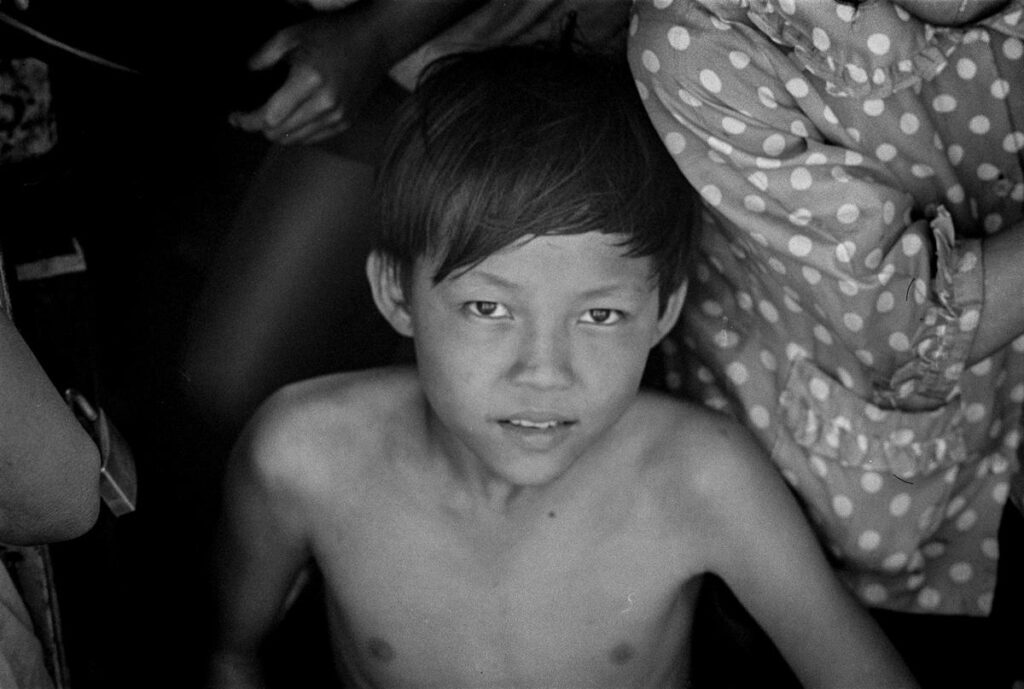 The implications of conflict
The crisis in Vietnam may be over, but the plight of refugees persists. From Afghanistan to Ukraine, millions of families have been forced to flee violence and persecution, much like my father did.
The effects of these wars are indiscriminate. Young and old, male and female, soldier and civilian – violence does not care who you are. Refugees and those that are internally displaced are sentenced to a life on the run simply because of where they were born and their circumstances.
Children bear the brunt of this issue. Children are already vulnerable. Without a home, and often separated from their parents, refugee children become the world's most vulnerable. They are susceptible to destitution, disease, and violence.
The Ethiopian crisis
Few situations display this as well as the humanitarian crisis in Northern Ethiopia.
The conflict in Ethiopia is an ongoing civil war that continues to affect civilians, particularly children. Much like the war in Vietnam, this conflict has driven entire communities from their homes. 2.5 million people are internally displaced, and tens of thousands have fled Ethiopia entirely.
Life is dire for the people caught in limbo. Surrounded by violence, with no home and no job, 9.4 million Ethiopian citizens have found themselves in desperate need for assistance, 1.6 million of which are children. The situation is only worsening as the war in Ukraine exacerbates global food insecurity. Children are starving.
Even if youth are able to escape the clutches of destitution, their world has shifted dramatically. Only 13% of Ethiopian children are accessing education – schools cannot operate in a war zone. Basic supply shortages are shutting down the few alternative learning programs remaining. Most importantly, children on the move are not in a position to attend classes.
The effect is simple: education, our world's greatest tool for tackling cyclical poverty, has become a fatality of Ethiopia's war. And it is taking children with it.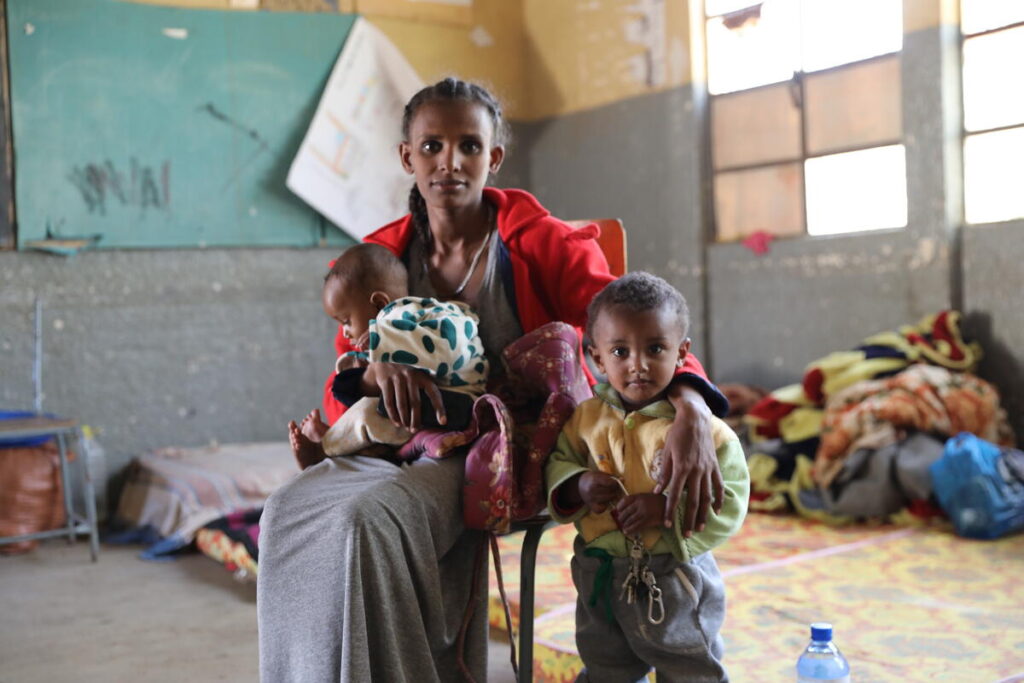 How World Vision is stepping in
Fortunately, groups like World Vision – the largest NGO provider of aid in Ethiopia – have been able to deliver critical assistance to refugees and displaced people. Over 900,000 internally displaced people and host communities have been granted access to a safe water supply, a critical resource for both survival and the basic function of a community. Over 1.6 million people have received emergency food assistance, and nearly 200,000 children have been reached with supplementary food and blanket feeding.
World Vision is a child-focused organization, so aiding children is at the heart of its work. Of the 3.3 million Northern Ethiopians that World Vision's programs have aided, over one million of them are children.
Work is being done to help refugees and the internally displaced. But it might not be enough.
With the UN estimating that over 9 million people at risk of starving in Ethiopia, drastic expansions to existing humanitarian programs are necessary if we want to mitigate the impact of instability on children. There is currently a $3 million dollar gap between current funding and World Vision's goal. The same story is true of a variety of other refugee crises. In Afghanistan, Yemen, Syria – anywhere where people are being forced to leave home – programs lack the funding necessary to meet the challenges that endanger children, along with all others affected.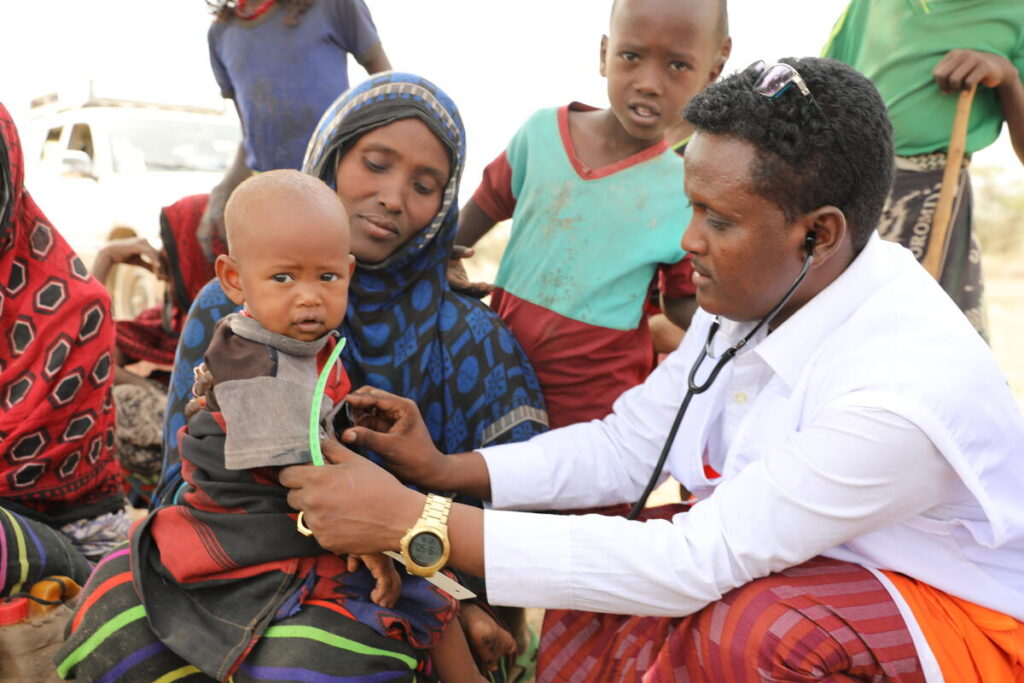 How can we make a difference?
Humanitarian assistance once saved a three-year-old boy, my father, from dying anonymously in the South China Sea. Today, World Vision is asking that we once again work to ensure that all children of this world may live freely and safely.
At such a critical time, resources are as important as ever. We must ask Congress to affirm this work by fully funding these efforts. We must vote and advocate for the gift of life.
As conflict engulfs our world, it is imperative that we reaffirm America's commitment to protecting our most vulnerable. And maybe, one day, a child of an Ethiopian refugee may be able to tell their family's story, just as I can.
Foreign assistance enables the United States to work through trusted partners, including faith-based organizations such as World Vision, to implement programs that bring hope, opportunity, and improved well-being for children and families in the world's toughest places.
Tell your members of Congress that you support foreign assistance and ask them to support measures that fully fund this lifesaving part of the federal budget:
ACT NOW:
Top photo: Mother and daughter at a refugee camp in Tigray, Ethiopia. (©2021 World Vision/Kebede Gizachew Ayalew)