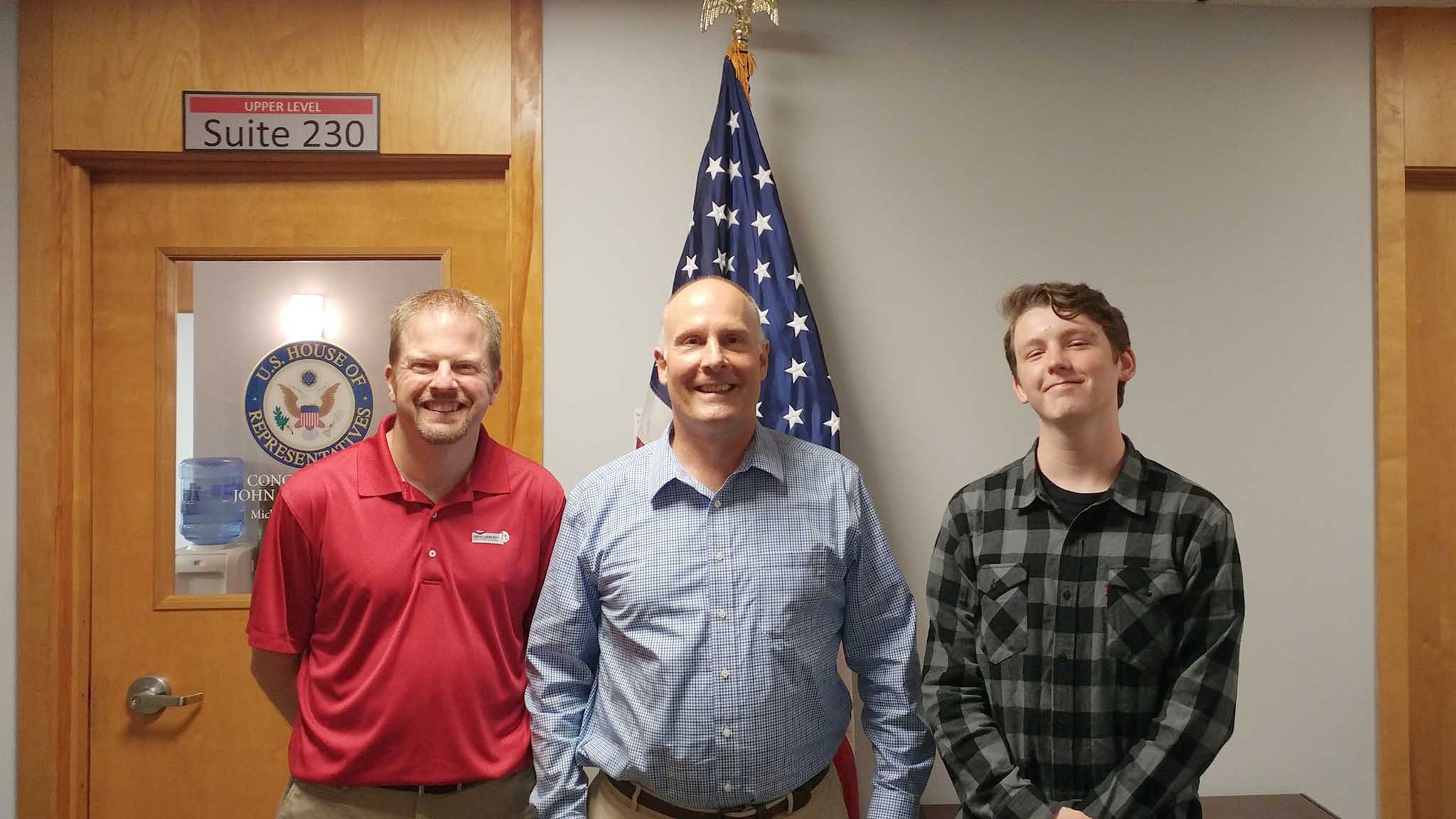 And let us consider how we may spur one another on toward love and good deeds, not giving up meeting together, as some are in the habit of doing, but encouraging one another — and all the more as you see the Day approaching.

— Hebrews 10:24-25
Meeting new people can be intimidating even under the best of circumstances. Meeting your member of Congress even more so, especially if your plan is to spur them toward love and good deeds!
Brad and Diana, two amazing members of the Volunteer Advocate Community, were both nervous about their first in-person meetings. They were to meet their respective members of Congress in person (often advocates meet with a member of a representative's staff instead) and both planning to talk about the Ending Violence Against Children Resolution. They knew that the Resolution, if passed, would help protect children around the world — but that didn't necessarily mean their representatives would agree.
But they chose to follow their convictions, and on the same day, August 26, Brad set out to meet with Congressman Moolenar (R) in Michigan, and Diana set out to meet with Congresswoman Escobar (D) in Texas.
Here's the story in their own words:
---
How did you first get involved with World Vision?
Diana: I've been sponsoring children through World Vision for about six years now, but my first involvement outside of that was in 2014, about a year after the death of my 3-week-old son and two years after the death of my twin boys. I was writing on my blog and other sites about my grief and faith when Amanda Mootz contacted me about going with a group to Zimbabwe to learn about World Vision's work in maternal and infant health there. Once I returned home, the advocacy group was started, and I was thrilled to be a part of that.
Brad: I've known about World Vision for probably about 20 years, I think it was at a concert. I became more involved by getting signed up to donate to the clean water program in a mall in Atlanta, Georgia about four years ago.
Is there an aspect of the Ending Violence Against Children Resolution that you were especially excited to talk to your member of Congress about?
Diana: I know how critical budgetary issues are, and how asking for funds can mean quite a bit more red tape for resolutions/bills to be passed. I was so glad to be able to explain how the funds for ending violence are already in place, just not organized in a way that is the most effective to track this and bring changes. This resolution would help fix that.
Brad: I'm just passionate in general about seeing children have an opportunity to live out the gifts and talents given to them and I think it's a calling of Jesus to make those opportunities available to all children no matter where they are born.
What were your thoughts/feelings leading up to the meeting?
Diana: I was very nervous! I read everything I could about both the congresswoman and the resolution so I could be as prepared as possible.
Brad: I was a little nervous going into the meeting but felt good about the common connections I had already with Congressman Moolenaar.
How did the meeting go? Anything that surprised you about the meeting?
Diana: It went smoothly. I met with both the congresswoman and her director of communication services. One thing that surprised me was how quickly she wanted to jump into talking on the resolution, I'd been prepared to ask her a few questions about herself, her travels, but understandably she had limited time, so we focused on the resolution almost exclusively.
Brad: The meeting went very well. I brought a student from my church along and we were there plenty early. Congressman Moolenaar's staff was very kind and helpful and it was a very casual and enjoyable meeting.
What was the result of the meeting?
Diana: The congresswoman said she would absolutely sign the Resolution as a sponsor, and also was interested to know more about World Vision.
Brad: I was happy to hear that the congressman was already quite familiar with World Vision and so we quickly moved onto the Resolution to End Violence Against Children. He wasn't sure if he had heard about it yet, but after a short discussion he was very willing to sign on as a cosponsor.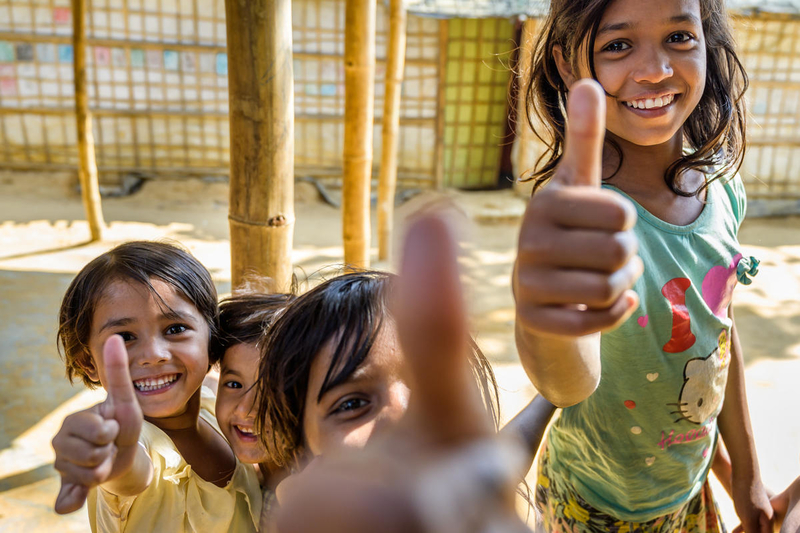 Why do you think advocacy is important for Christians?
Diana: I don't think there's any way to get around Christianity and advocacy. Even if it doesn't look like what I did, there are still so many ways to advocate for those around you and worldwide. Isaiah 1:17 states "Learn to do good; seek justice, correct oppression; bring justice to the fatherless, and plead the widow's cause," and I think that verse sums up what we should try to have our lives look like. Advocacy is a great testimony to those who don't know Christ.
Brad: I think advocacy is important for Christians because we are all called to bring justice and peace to others and to help make way for the Kingdom of God. I believe that includes using all possible avenues, including government resources that can make such a huge difference in a short amount of time.
I would encourage others to try out advocacy even at the smallest levels. You can help out in a lot of different ways and many take very little time.
Before you go, tell us a little bit about yourself!
Diana: I'm the editor-in-chief at a site that publishes the stories of and advocates for parents who have lost a child at any stage in their life. My husband and I lost three sons in 2012 and 2013, and we deeply understand this pain. My husband is a medically retired veteran, and we homeschool our oldest daughter — our youngest is in preschool this year! I am also working on my master's in Clinical Mental Health Counseling. I love to read, travel, write, and cook.
Brad: I've been a family pastor in Midland, Michigan for seven years. My wife Lesley and I have been married for 17 years and we have three children. I've coached my kids in a few sports over the years, including soccer, which I never really played myself. I grew up in Pella, Iowa and graduated from Iowa State University in 2000. I like sports, reading, video games, and a puzzle now and then.
---
Two first-time meetings resulted in two new cosponsors; now we're two steps closer to seeing the Ending Violence Against Children Resolution make the world safer for kids! (You can take action on the Resolution here.)
We thank God for opening these doors and blessing these meetings with quick results. We're grateful that Brad and Diana decided to be bold, and we're grateful to every advocate who takes a brave step to lift their voice alongside those in poverty and seek justice.
Special thanks to Brad Vander Waal and Diana Stone for sharing their stories and being part of the Volunteer Advocate Community.
Interested in learning more about the World Vision Volunteer Advocate Community?
Fill out the form below and we'll get in touch with more information!
Top Photo: Brad Vander Waal meets with Congressman Moolenar. (Courtesy Brad Vander Waal)