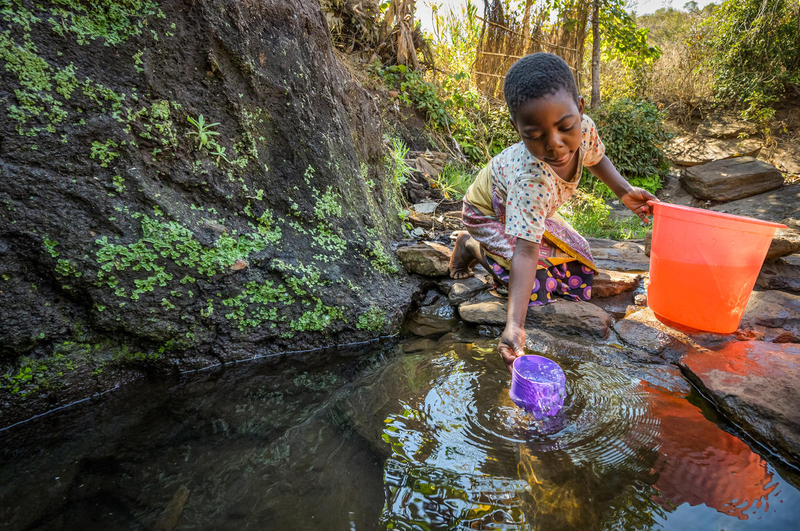 God calls us to seek justice (Isaiah 1:17), and if you're reading the World Vision Advocacy blog, you're probably on board with the idea.
But "seeking justice" feels abstract. Justice isn't something we can buy at the store, and it's hard to put into words. Injustice, on the other hand, is much easier to recognize. When we see injustice, we feel it: Something's not right with the world.
When we see a child drinking dirty water, or a girl missing out on school because she has to collect water, we feel that injustice. Something's not right! Not having access to clean water steals things all children deserve: health, a chance at education, and the chance to leave poverty behind. In some communities, seeking justice means advocating for clean water.
Here are 7 ways clean water fights injustice:
1. Gives women and children their time back
Children are often in charge of gathering water, and for families in the developing world, the distance between home and their water source is an average of 3.7 miles roundtrip (about 15 laps around a football field). That takes up some serious time, especially when you're carrying heavy buckets of water.
Every day, women and children (especially girls) spend 200 million hours walking to collect water for their families. Time spent gathering water is time kids can't spend in school, studying, or even just playing with their friends.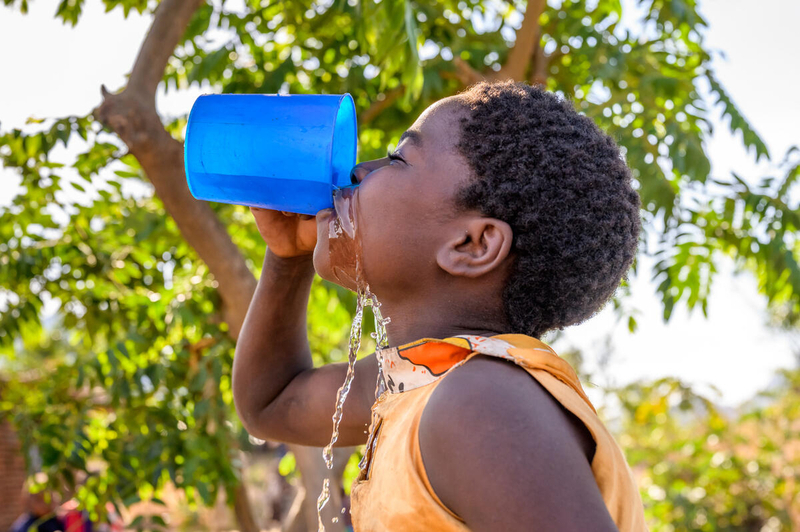 2. Helps keep women and girls safe
When women (and often young girls) have to travel away from their homes to collect water for their families, it puts them at risk of abuse and attack, and the same is true if women have to travel away from home to use a toilet or find a place to "go" without one. If a women is pregnant, carrying heavy loads of water can be dangerous — and drinking unsafe water can put and her child at greater risk for disease.
3. Protects from preventable diseases
How do you prevent the spread of disease? Wash your hands, of course! But that's easier said than done without clean water. The United Nations' Sustainable Development Goals estimate that in 2017, only 60% of people worldwide and 38% of people in the least developed countries had access to basic handwashing facilities at home.
While clean water helps prevent disease, dirty water can cause it. More than 800 children under 5 die every day from diarrhea caused by contaminated water, poor sanitation, and improper hygiene. Dirty water is also linked to cholera, dystentery, hepatitis A, typhoid, and polio. But when combined with proper sanitation and hygiene, clean water can cut preventable child deaths by up to 57%.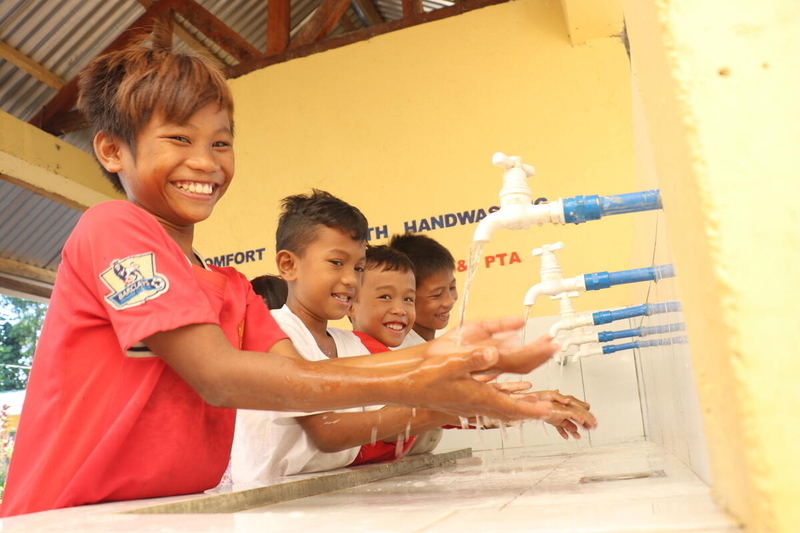 4. Fights gender inequality
An average woman in Africa carries 40 pounds of water each day. And women all over the world spend more time carrying water and doing household chores than men, which means less time for studying, earning income, or just taking a well-deserved break. But survival requires water — every day — so there's less time to learn and pursue dreams, which leads to a new type of poverty: time poverty. A girl or woman may want to get an education, start a business, or even participate in her community at the same level her male counterparts do, but if she has to spend hours every day collecting water, she may miss out on those opportunities.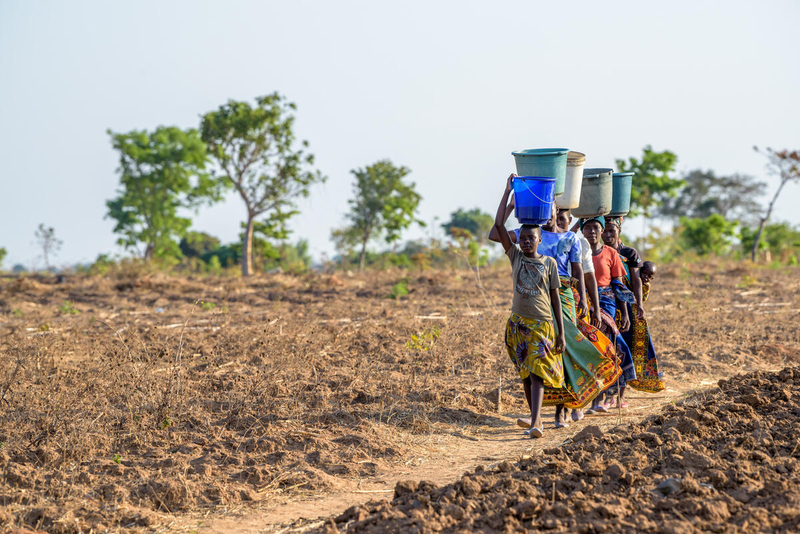 5. Promotes education
It's hard to go to school if you're sick from using dirty water. But it's also hard to go to school when your school doesn't have water available: No water means no way to wash your hands after using the restroom and no drinking fountains. Almost half the world's schools lack clean water for drinking and sanitation, and this is especially hard on girls.
When girls start their periods, a lack of proper sanitation facilities can force them to miss school during their cycles, causing them to fall behind or drop out completely. Clean water and sanitation interventions help reduce school absenteeism among girls by 50%. And it's well worth it to educate girls: Educated girls have greater future earning potential, are more likely to send their future children to school, and are less vulnerable to violence and exploitation.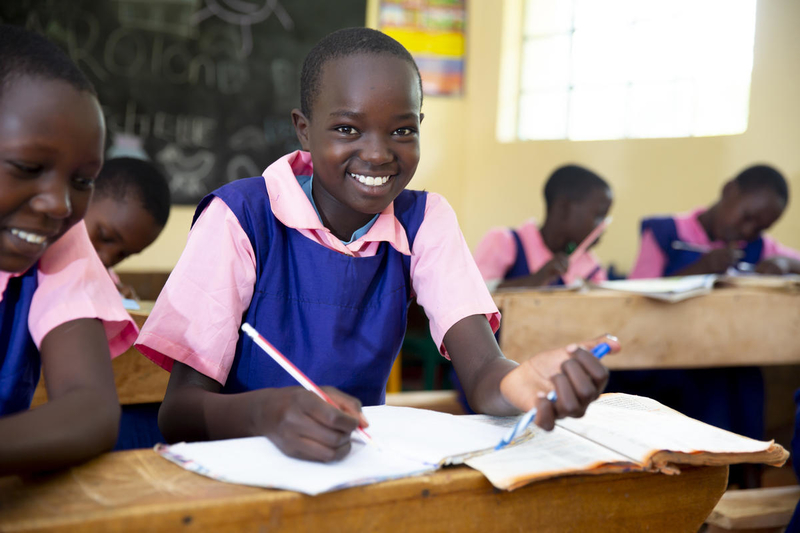 6. Improves nutrition
Clean water fights injustice by helping reduce chronic malnutrition by 40%. Why? About half of malnutrition is associated with repeated bouts of diarrhea or intestinal worm infections caused by dirty water and/or inadequate sanitation and hygiene. Plus, when kids aren't sick from drinking dirty water, they can get more nutrition from the food they eat.
7. Fights poverty
Clean water does more than improve health, it opens up new economic opportunities for families and communities. Water means that families can irrigate gardens for more nutritious food and sell any excess, and water is vital to other income-generating opportunities like making soap, bricks, shea butter, raising livestock, and other activities. In fact, investing in water, sanitation, and hygiene interventions can result in an 8:1 economic return — that's the power of clean water!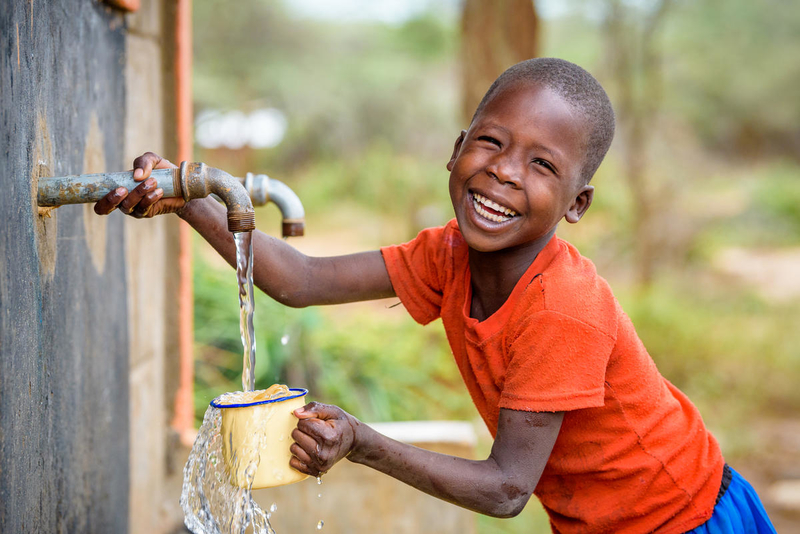 Water affects almost every aspect of our lives, but we hardly notice it until it's gone. For World Vision Advocacy, speaking up for justice means advocating for policies and systems that promote access to clean water for every child of God, no matter where they live or what their income is.
Our goal is that by 2030, everyone, everywhere we work will have access to clean water and sanitation — that's 50 million people with clean water!
But let justice roll on like a river, righteousness like a never-failing stream!

Amos 5:24 (NIV)
Next: What clean water means to the Golder Family
---
Raise your voice for justice:
Inspired to take action for justice? Join the Online Advocate Network, and we'll email each week with justice issues you can speak out about from home!
Top photo: Ireen Samuel, 8, fills her bucket from the pool in a stream where she gathers water every day. (©2019 World Vision/photo by Jon Warren)