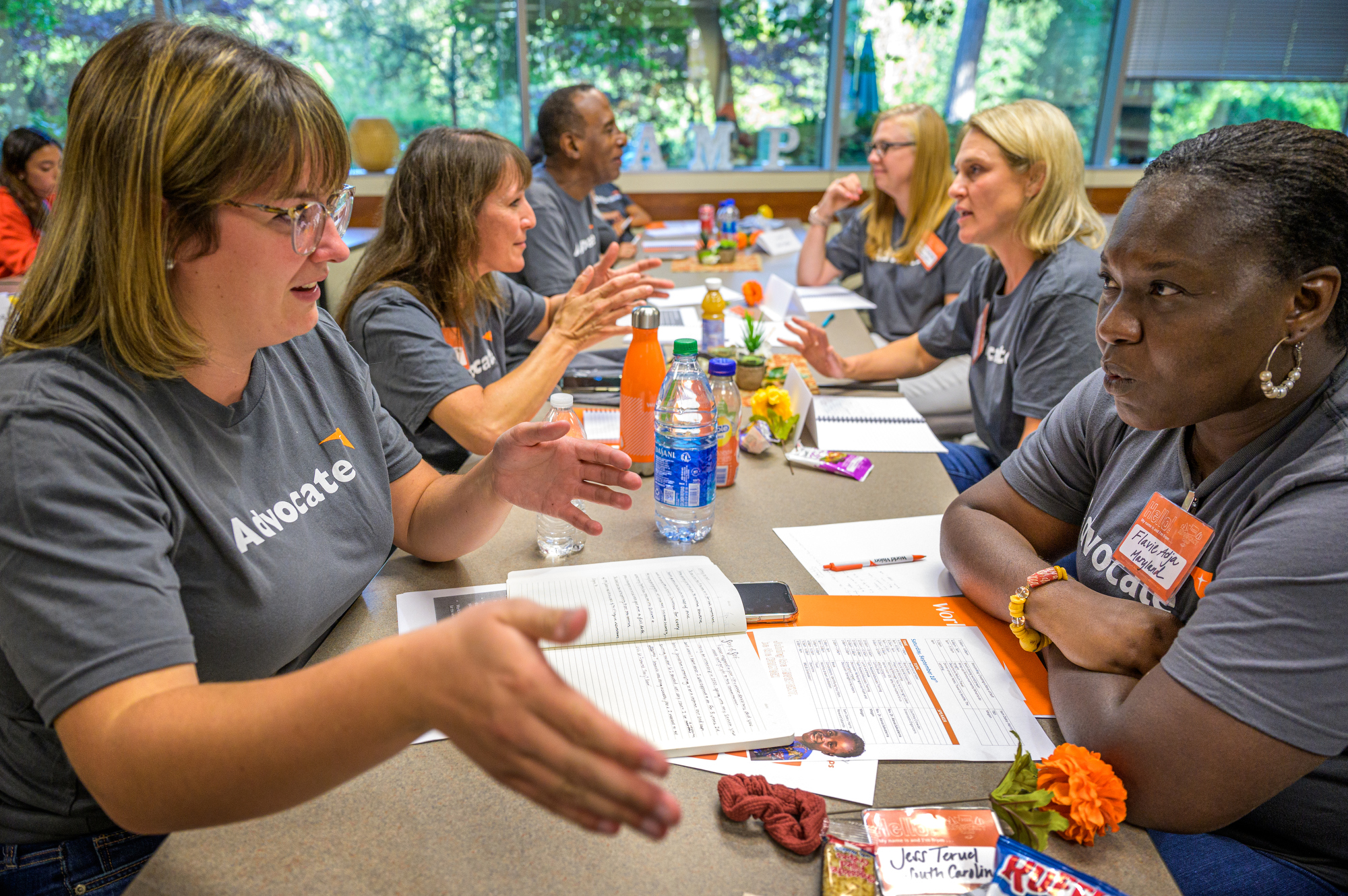 Estimated read time: Three minutes
Did you know that advocacy is one of World Vision's three pillars of service? Along with disaster relief and transformational development, advocacy for children is at the heart of how we serve our communities and our world. 
But what is advocacy anyway? Advocacy is simply using our voices to speak up for what's right. Our Advocacy Mobilization team empowers more than 40,000 people around the country to email, call, and meet with their members of Congress and their offices. Together, we amplify the voices of the most vulnerable people and speak up about issues that affect children.
World Vision Advocates recently met in Washington state for Advocacy Camp: two days of training, workshops, and teambuilding. A panel of congressional staffers taught Advocates tips and tricks for reaching members of Congress, and team members from World Vision Bangladesh took Advocates on a virtual vision trip to see the transformational work being done in nutrition, child protection, and ending gender-based violence. Advocates also did some soul searching to discover their own reasons for advocating for children and how their experience led them to World Vision. 
These are their "why's"
Jessica, Advocate from South Carolina 
"My parents taught me when I was young to look out for hurting people and people in need. We have an opportunity to do that through advocacy here in our legislature and politics. Why not take part in that?"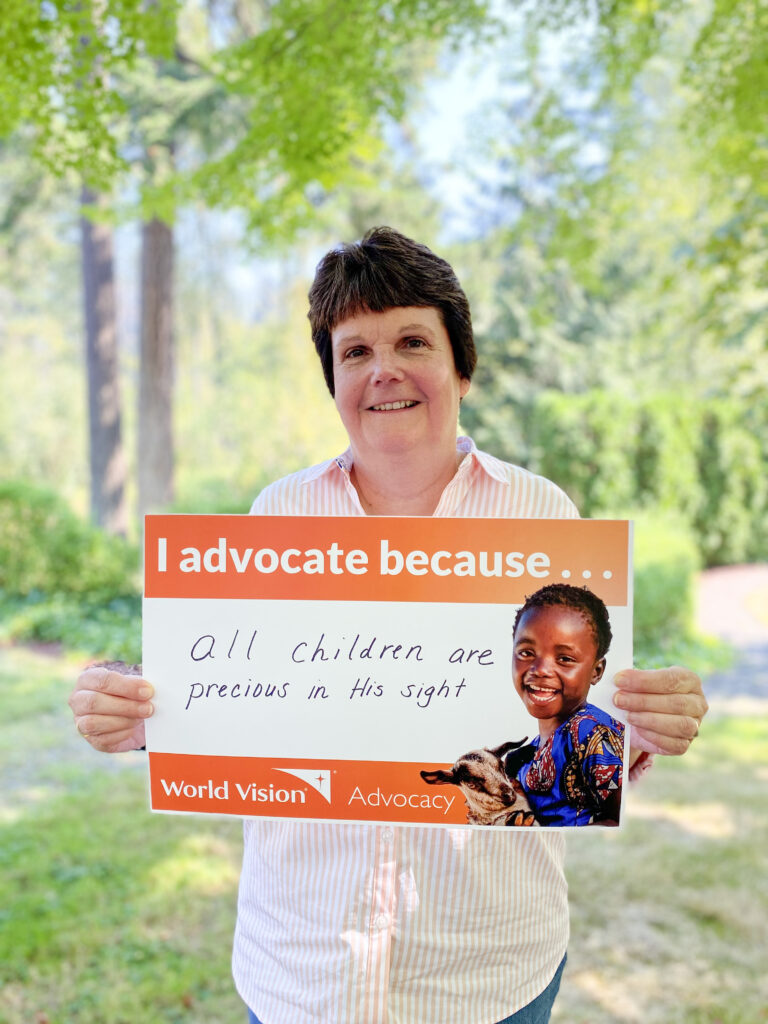 Barb, Advocate from New Jersey 
"When I sponsored my first child, God gave me a heart for children. But World Vision has given me a heart for the world. My advocacy is putting both those things together and making the world a better place."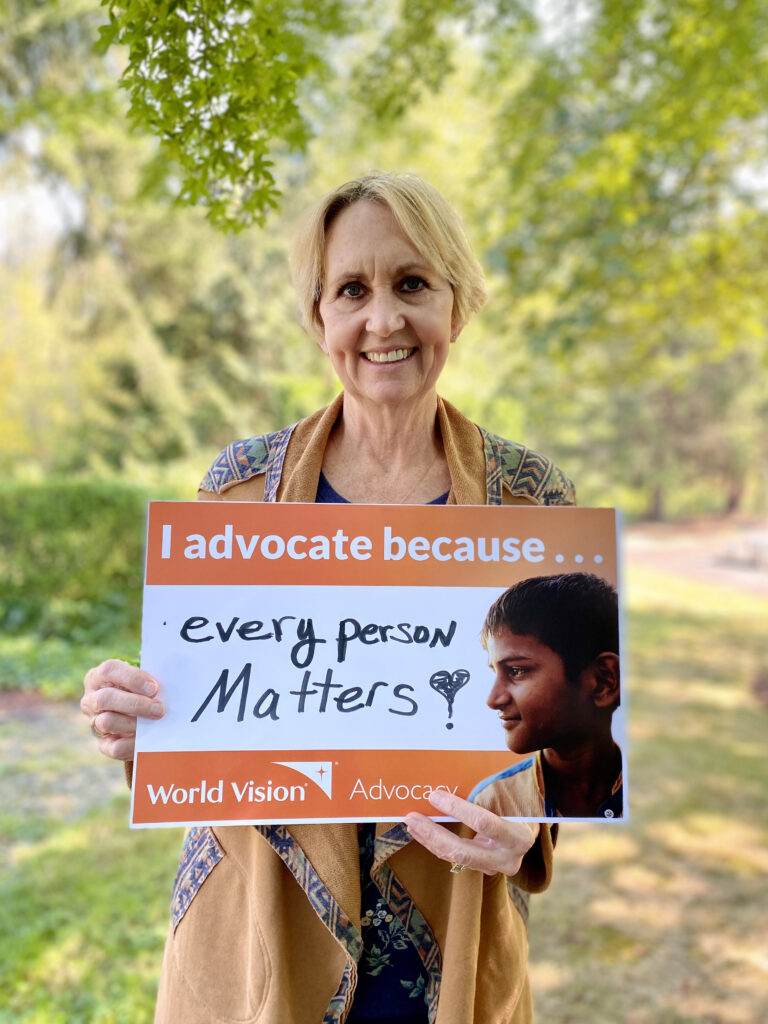 Cathy, Advocate from Nebraska 
"It's very simple: each person matters. I want to use my faith to advocate and help end the suffering that breaks God's heart."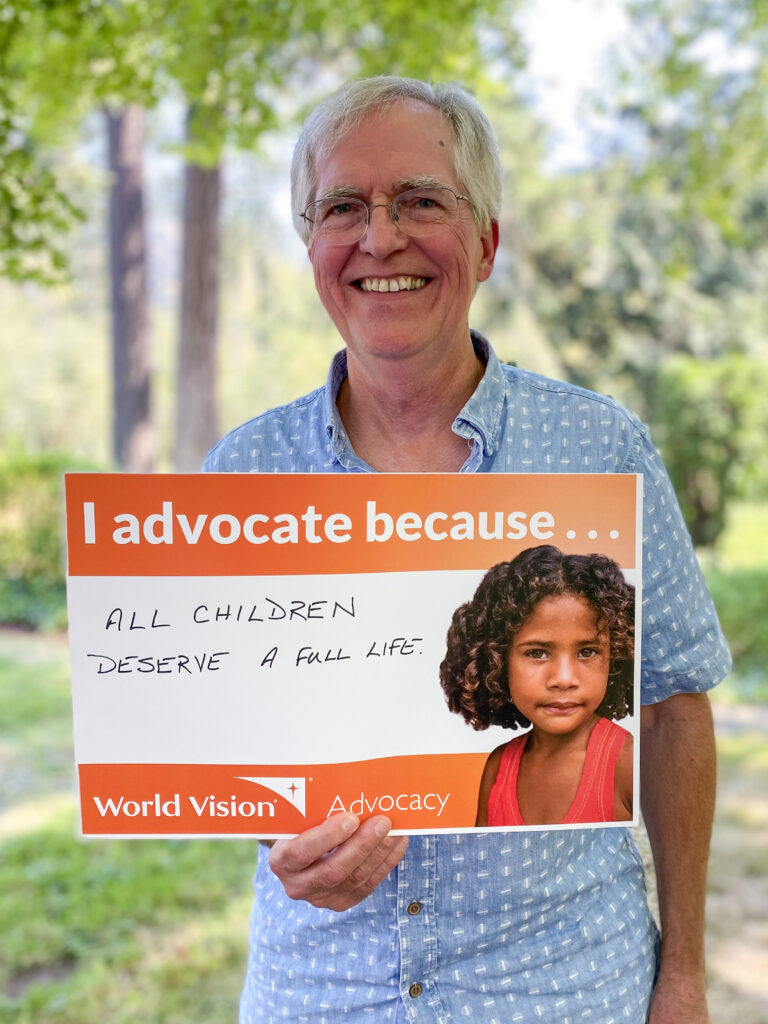 Jim, Advocate from New Jersey 
"It's over and over in the Bible to care for people who are poor and downtrodden. Advocacy is a great way to do it and make a big impact just by using our voices. It's an awesome opportunity."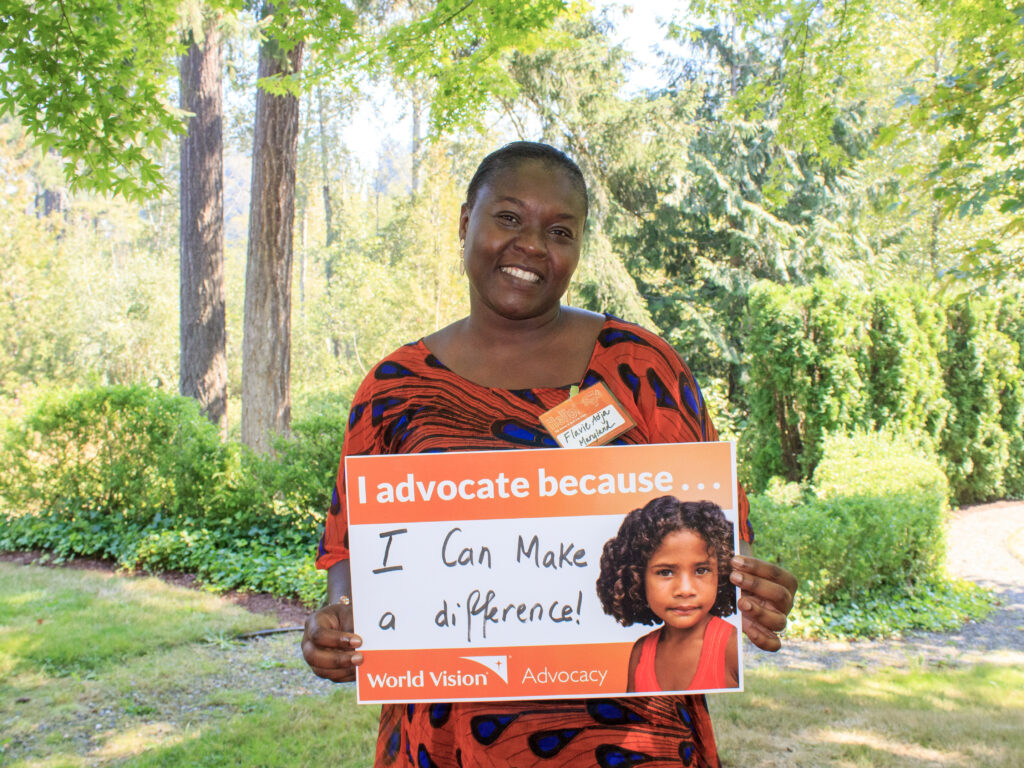 Flavie, Advocate from Maryland  
"Being a believer helps me know that it's not about me. It's about bringing true transformation change and the love of Christ to children. I believe our advocacy can help someone else and make a difference."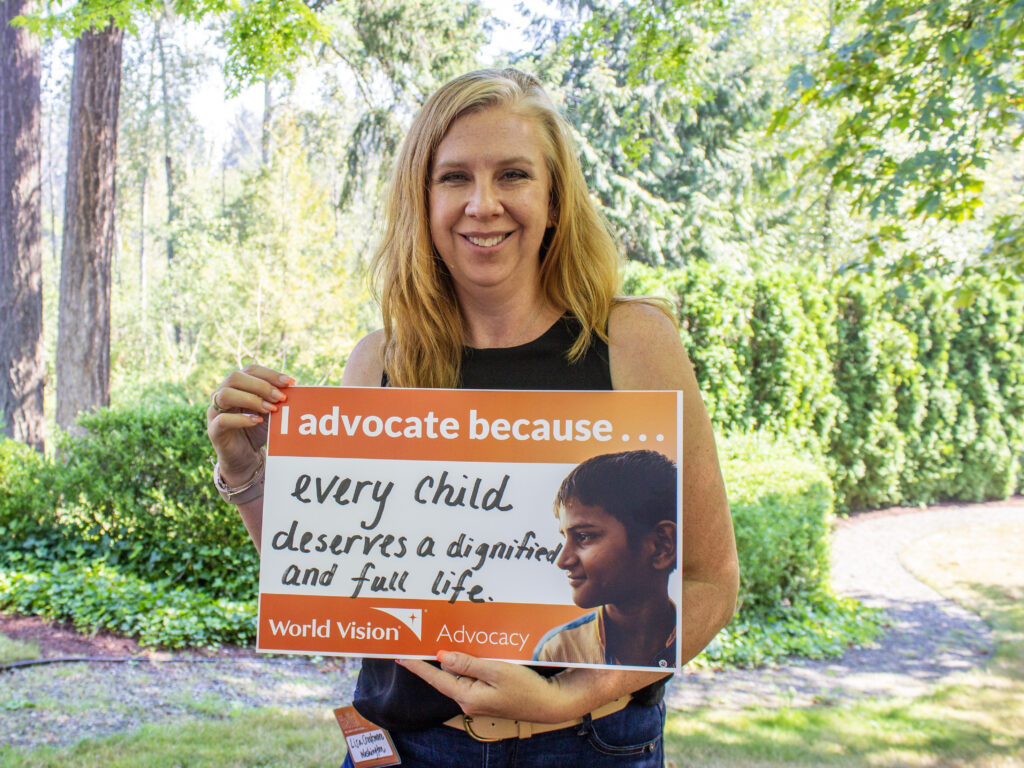 Lisa, Advocate from Washington 
"Advocacy and the World Vision mission resonates with me because it says there's fullness. There's more than enough. There's hope."
Joining voices to pursue the fullness of life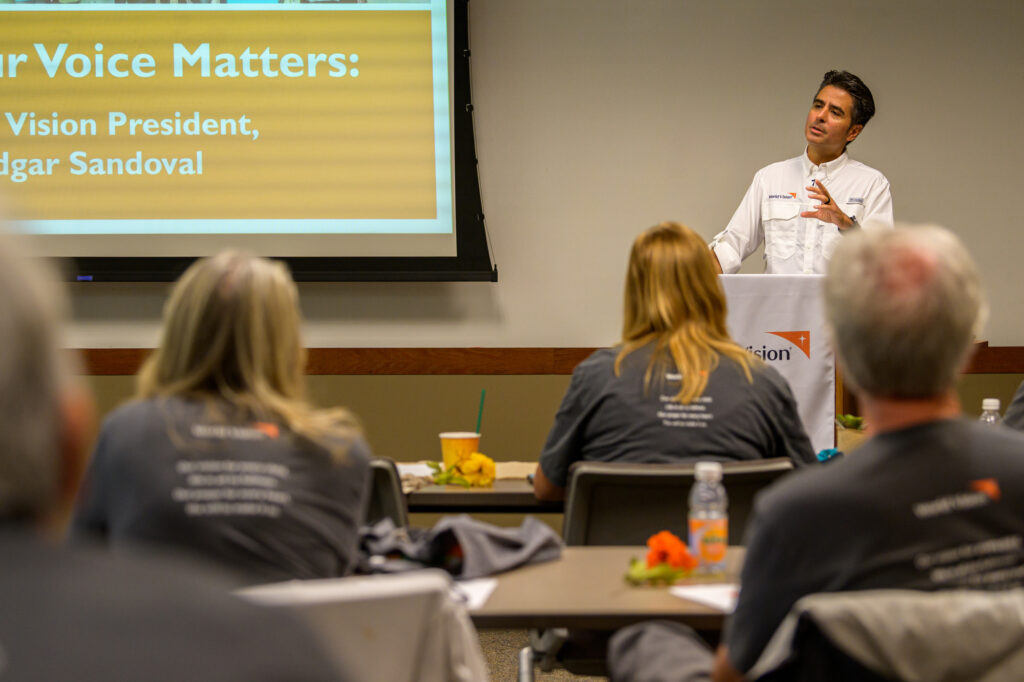 Edgar Sandoval Sr., President and CEO of World Vision U.S., spoked to Advocates about the vital role advocacy is playing in organizational success and transformational change for the most vulnerable children. "To our World Vision Advocates using their voices for children: thank you, thank you, thank you."
World Vision Advocates have help pass legislation every year — legislation that empowers kids and ensures they have the opportunity to experience the full life God intends for them. Change doesn't happen overnight, but we've seen God move in beautiful ways when we connect with our lawmakers on a personal level. With faithful engagement over time, our community has developed influential relationships with elected leaders that have led them to introduce and cosponsor legislation, attend learning events hosted by World Vision, and fight against cuts to U.S. foreign assistance. Meeting in person with members of Congress is the most impactful advocacy you can do!
Learn more about our advocacy efforts and the bills World Vision is supporting at the World Vision Advocacy website.
Join the faith-motivated Online Advocate Network:
Looking for ways to put your faith in action? Sign up to learn about easy actions you can take to advocate for the health and well-being of children around the world!