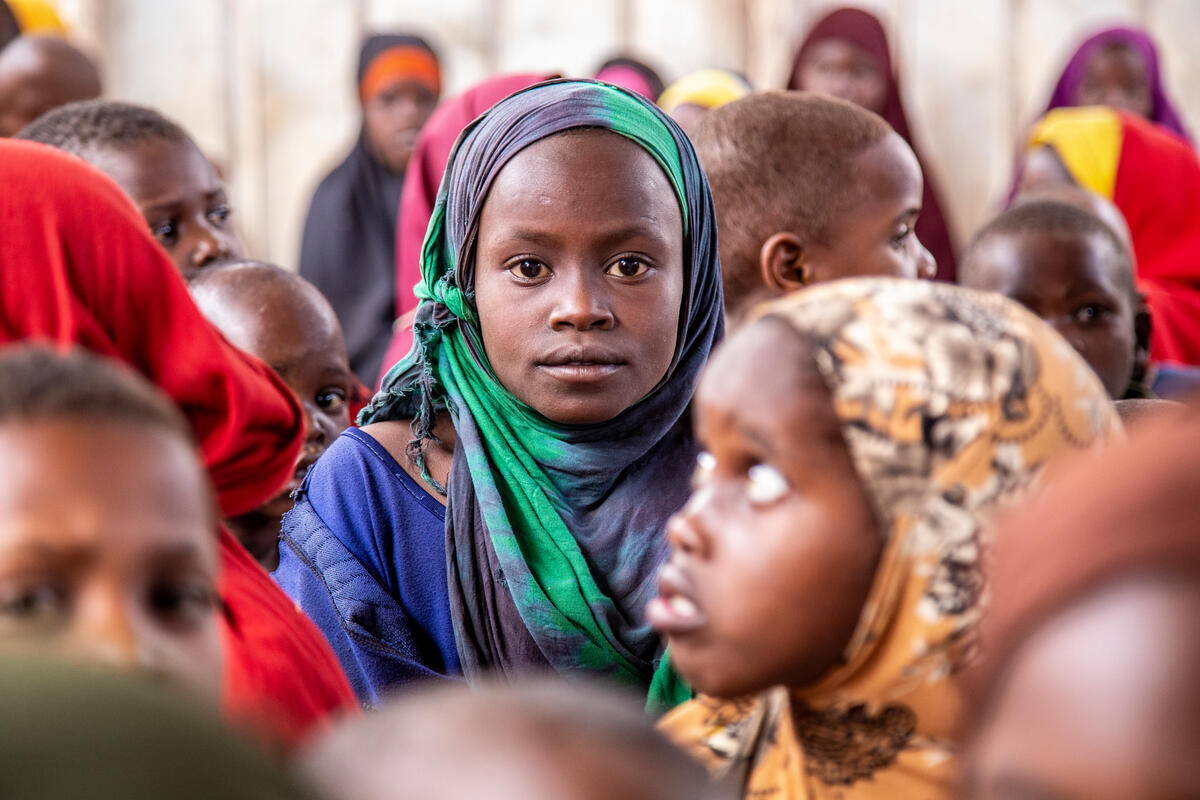 Estimated read time: Two minutes
"He will rescue them from oppression and violence, for precious is their blood in his sight." — Psalm 72:14
Violence against children, in all its forms, takes a disastrous toll on the physical, mental, and social development of the more than 1 billion children around the world who are affected. They deserve a real childhood free of violence.
Globally, half of the world's children are exposed to violence every year. This violence includes abuse, neglect, exploitation, and physical, sexual, and emotional violence — including commercial sexual exploitation, trafficking, child labor, and harmful practices such as female genital mutilation/cutting and child marriage.
That's why today, we celebrate a major step forward in ending violence against children. The bipartisan bill, which World Vision helped write, Strengthening Efforts to End Violence Against Children Act (H.R. 4798) has just officially been introduced in the House of Representatives! This bill, introduced by Congressman Jim McGovern (D-MA), Ranking Member of the House Rules Committee, alongside Congresswoman Maria Salazar (R-FL) and Congressman Brian Fitzpatrick (R-PA), will elevate the needs of the children most at risk of violence and promote better research and data-gathering so violence can be tracked and ultimately prevented.
"At World Vision we believe our Christian faith calls us to improve and protect the lives of the world's most vulnerable children and their families. The Strengthening Efforts to End Violence Against Children Act will do just that by utilizing proven strategies to address violence against children and prioritize the protection of children in humanitarian settings and conflict areas. With roughly half of the world's children experiencing violence in some form, I urge Congress to act quickly to pass this critical and timely legislation."

— Edgar Sandoval, President and CEO, World Vision US
World Vision is continuing to work in the areas where children are most vulnerable, but we also need the U.S. to remain a strong leader in addressing violence – especially for girls and boys at greater risk due to the pandemic.
Children are loved by God, and He calls on us to care for and protect them. And the U.S. has an opportunity to play a crucial role in leading the effort to end violence against children. Will you use your voice to get the Strengthening Efforts to End Violence Against Children Act passed?
ACT NOW:
Top photo: Young girl at a Child-Friendly Space in Somalia. A CFS is an intervention to protect children from physical harm and psychosocial distress and to help them continue learning. (©2022 World Vision/Brianna Piazza, Gwayi Patrick, Lucy Murunga)