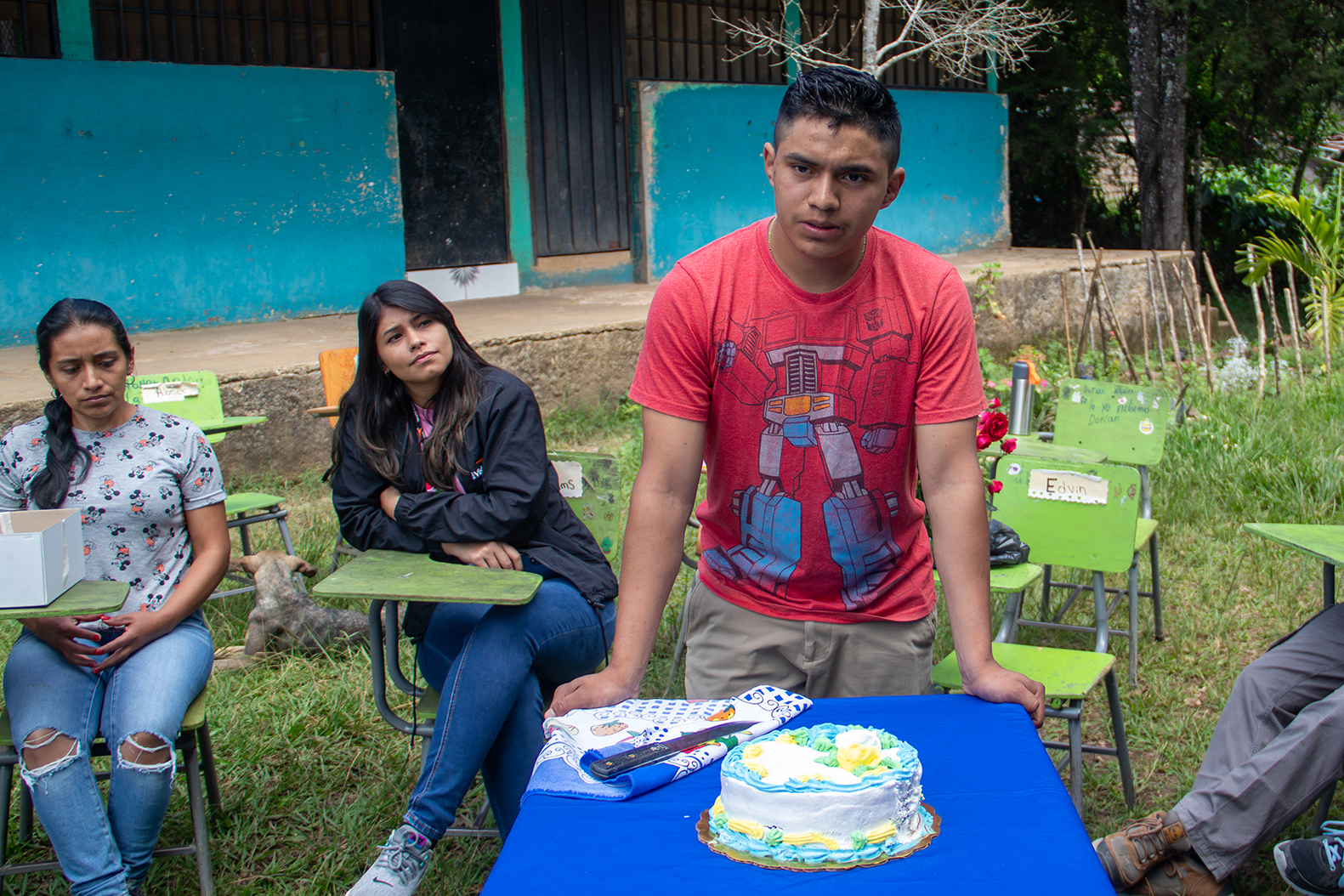 Estimated read time: Four minutes
José was only 14 when the Bright Futures project came to his coffee farming community in La Florida, Marcala, in the western part of Honduras. Families in La Florida have been growing and harvesting coffee for generations. It was common to see children going to work in the fields, wielding machetes or carrying heavy loads, often at the expense of going to school.
Bright Futures had a different vision for the community. The project, funded by the U.S. Department of Labor and run by World Vision in Honduras, partners with communities to reduce child labor and promote education. Bright Futures started in La Florida by offering a two-year entrepreneurship training to create opportunities for families to earn income beyond the coffee fields.
José signed up. He went to school during the day and attended the entrepreneurship classes in the evening. The course was challenging, especially for someone so young and with schoolwork to do. José stuck with it, and he and others from his community learned how to manage finances, create business plans, and realize their own potential. "Our minds woke up," José said.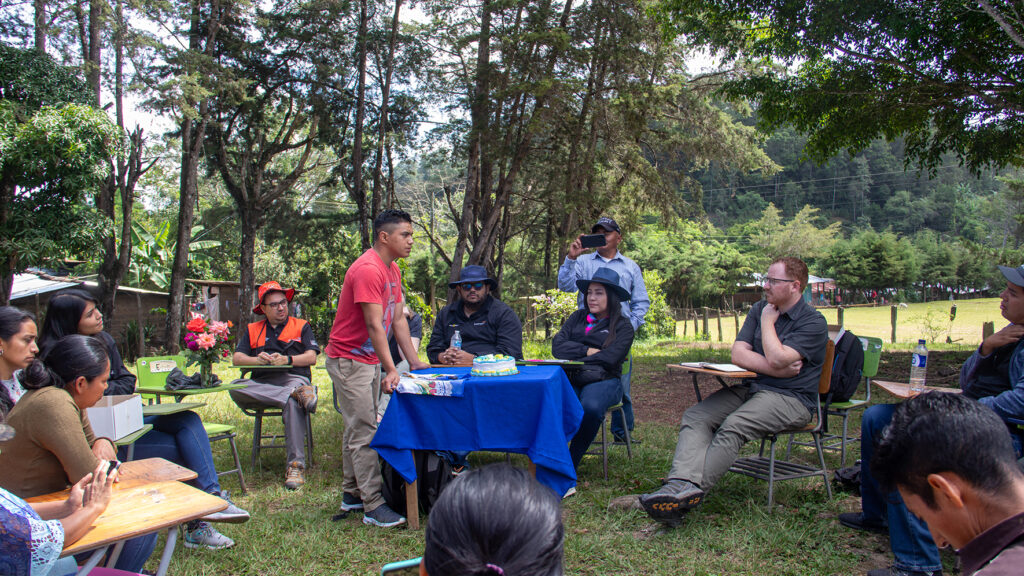 During the training, José began to dream about starting a baking business. Many in his community thought baking was only for girls—and they told him so—but he wasn't dissuaded. After he completed two years of entrepreneurship training, Bright Futures helped him find and attend a training program for bakers. Finally, when that training was complete, José landed a bakery job in a nearby town. He didn't like working that far from his family, but he had a plan: save enough money from his wages to buy a mixer and an oven. When he'd finally saved enough, he bought his equipment and left his job to launch his own bakery business.
Now 19, José is known around his community and stays busy taking orders for birthdays and other special occasions. His most popular requests are for cakes, donuts, or specialty breads. Now, people don't question if a young man should be baking—his work speaks for itself. And José has help in the kitchen. He's teaching his three younger sisters how to bake when they're not in school. José said it helps keep them from the risk of child labor. Running a business is still hard work, he said, but it's not like working under the sun with a machete in the coffee fields. "I am super proud of my work and what I learned," he said.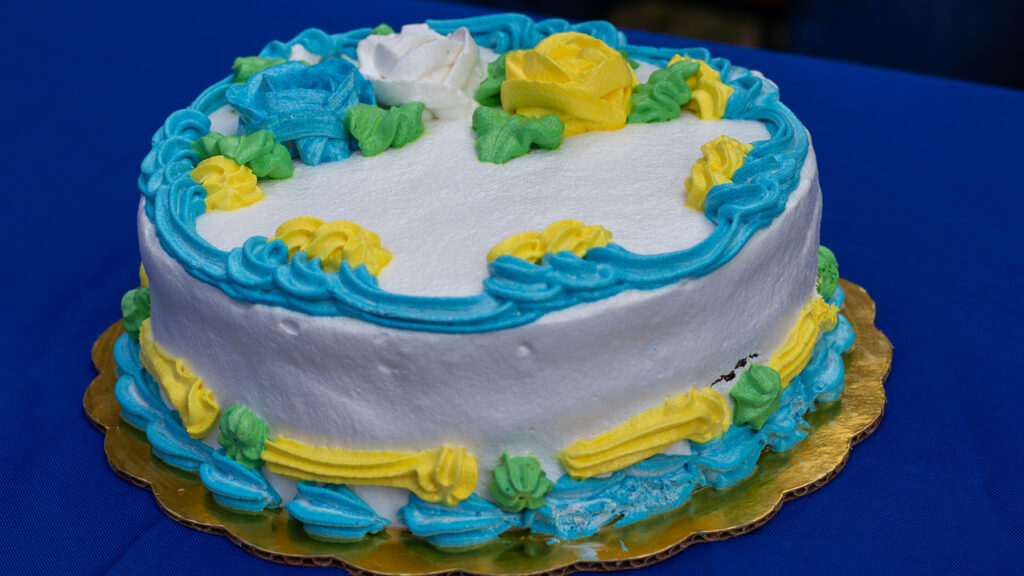 Twenty people in La Florida took entrepreneurship training through Bright Futures. Now, five years later, most of their businesses are still going strong. One community leader, Santos, said that he used to send his son Denilson to work, but with encouragement from the project, he decided to let Denilson continue his studies. Denilson also took part in the entrepreneurship training and then learned to cut hair. Now, he runs a successful barbershop in Marcala, in a popular location next to the city's central park. Santos shared proudly that his son now employs three other barbers and continues to promote what he learned about the harms of child labor. Santos and his son are a testament to how people in La Florida have changed their thinking about child labor.
"There is no more child labor [in our community] because people know we're watching," said Daisy, the president of La Florida's Child Labor Committee. She and the other committee members were recruited and trained by Bright Futures, but now they operate on their own to educate parents, advocate for resources from the government, and help ensure children have what they need to stay in school. "We are working together for the well-being of children," she said.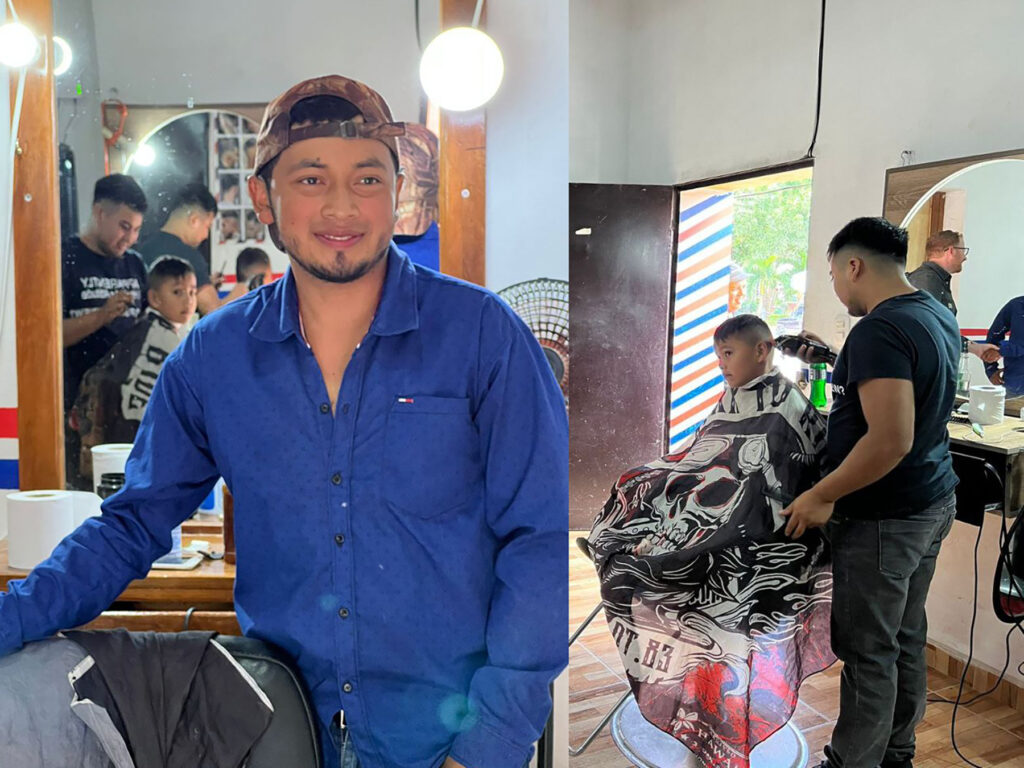 Now, World Vision visits the community only occasionally, mostly to offer encouragement. Community members like Daisy, Santos, and José have taken charge of the work to end child labor, and today, La Florida is different than it was five years ago. Mindsets have changed. Parents prioritize their children's education. Students see opportunities beyond the coffee fields. Families look to the future with more hope.
Bright Futures estimates that since it started in 2014, it has helped reduce at least 84,700 hours of child labor in Honduras. The project has provided more than 6,000 children with direct services, and 98 Child Labor Committees have received formal legal recognition, which gives them more leverage to interact with government agencies when they report child labor cases and advocate for services. As more communities continue efforts on their own, Bright Futures has put more focus on working with government agencies to address the issue nationwide. And that means youth, like José and his sisters, will grow up in a country where fewer children go to work and more can finish their education.
Top photo: José shares about his experience becoming a baker with help from World Vision at a community meeting. (©2023 World Vision/Julissa Araque)