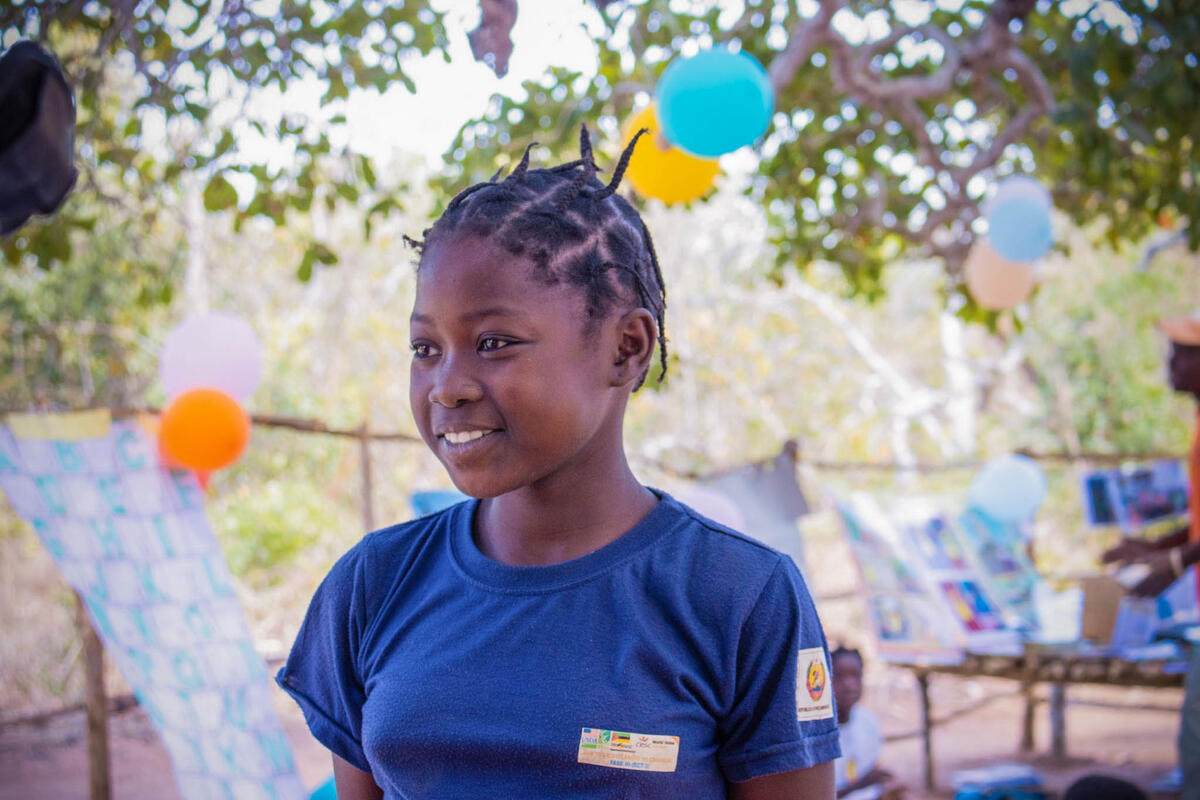 Estimated read time: Five minutes
Globally, 345 million people suffer from severe hunger and struggle to get the proper nutrition and substance they need to live and thrive. Hunger impacts some of the world's most vulnerable to an even greater extent. 70% of the world's hungry are women and girls, with girls being some of the most affected. Due to societal norms, girls often eat last and least, causing various health issues including anemia and malnutrition which stunts a child's growth and leaves them more vulnerable to disease and other health concerns.
We can all play a part in reducing hunger for the world's most vulnerable. Today on International Day of the Girl, we remember the inherent value of all girls and work to provide a better future for girls around the world. God desires for all children to experience life in all its fullness, and we are called to help those who are vulnerable experience this life!
The Impact of Hunger on Girls
Hunger has far-ranging impacts aside from the potential health issues, and the ramifications for girls can be even more detrimental and affects the trajectory of a girl's future.
Around the world, 129 million girls are out of school. When families are faced with financial difficulties and are unable to feed their families, they will often take their girls out of school to marry at a young age or put them to work to relieve some of the financial pressure, often making girls more vulnerable to various forms of gender-based violence. If a girl is fortunate enough to remain in school, hunger can make it more difficult for her to concentrate, hindering her ability to truly learn in the classroom setting.
Education lays the foundation for the rest of a girl's future. An extra year of secondary school boosts girls' eventual wages by 15-25%, allowing girls to get out of poverty as adults and provide for their families. Education also improves the health of girls, as well as their future families. It is estimated that if all girls received a secondary education, child deaths would be cut in half, saving the lives of millions of children.
Without the proper nutrition and substance needed to live healthy lives, girls may fall behind, get taken out of school, or be married young. Hunger can be detrimental to a girls' future, but it is avoidable. World Vision, through our various programs, seeks to create a world where no child goes hungry, and all children can experience life in all its fullness.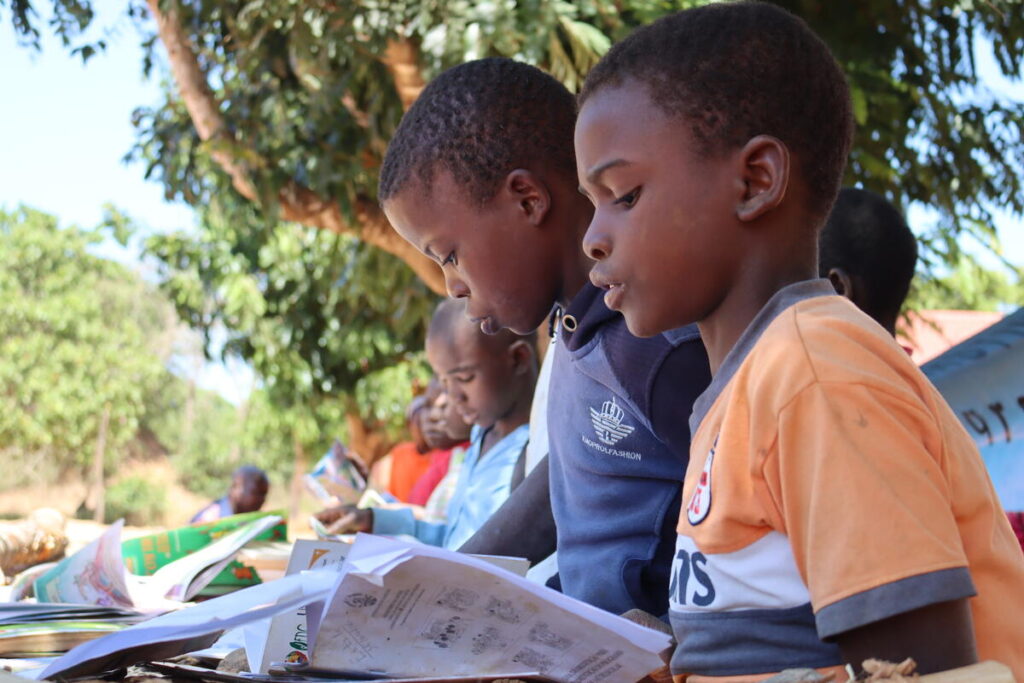 McGovern-Dole International Food for Education and Child Nutrition
One of the ways in which World Vision seeks to address these vulnerabilities for girls is through the McGovern-Dole School Feeding Program, funded by the U.S. Department of Agriculture. The goal of this program is to increase the learning capacity of children and increase school attendance, especially for girls. By providing school meals, teacher training and other support for teachers and families, the McGovern-Dole project seeks to provide children with the best learning environment. The McGovern-Dole project also has a specific task of increasing school attendance for girls, and they do this through various strategies including take home rations of food. Providing girls with an opportunity to eat while at school, gives families an incentive to keep their girls in school instead of marrying them young or taking them out of school.
Carolina's Story: McGovern-Dole Programs Providing Girls Education and Opportunity
The aftermath of COVID-19, massive natural disasters, and conflict have led to a severe humanitarian emergency in Mozambique, disproportionately affecting vulnerable children. Right now, there are 1.6 conflict-affected people in need of critical assistance, with 3.15 million people facing high acute food insecurity.
This kind of hunger disrupts lives, especially for children dreaming of bright futures. Carolina, a 3rd-grade student from Mozambique, is one of the children affected by the string of crises in her country. But thanks to the McGovern-Dole Program, hunger doesn't have to get in the way of Carolina's love of learning! This programming has given her the opportunity to dream again – to set her sights on becoming a teacher and attend a reading camp with her peers at a near her school.
Hunger often robs children of the ability to go to school due to cost or the need to work outside of the home to provide for their family. And even if they are able to go to school, it can be impossible to focus with an empty stomach. With food being provided by McGovern-Dole programming at her school, Carolina hasn't had to worry about where her next meal would come from and instead was able to show off her literacy skills through writing. She even went on to earn first place in a reading contest for the 3rd-grade category at her school during the International Day of the African Child celebration!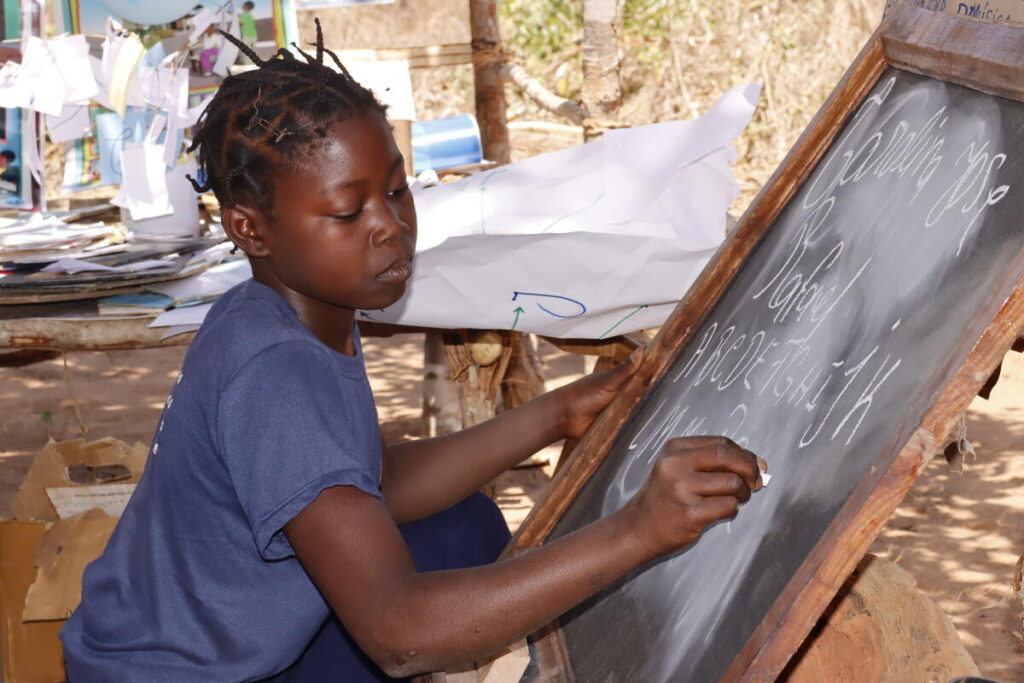 Congressional Action: Needed Now
We live in a world with enough food to feed every child…and yet, millions go to bed each night with empty stomachs. Right now, severe cuts are being proposed to foreign assistance and food programming that have a proven impact on vulnerable communities. Tell your members of Congress TODAY to reauthorize the Farm Bill: a critical tool in fighting both acute and chronic hunger, as well as investing in a community's ability to feed themselves and resist shocks. Now is our chance to amplify the voices of children and advocate for policies that can help them live into their God-given potential!
ACT NOW:
Top photo: Carolina smiles as she wins first place at her village's local reading camp contest. (©2022 World Vision/Benjamim Capito)